Red Bull unconcerned with FP2 issue for Mexico pacesetter Verstappen
Ending his Friday's running parked at the side of the track with a smoking Red Bull RB14 was an unfair return for Max Verstappen, after the Dutchman set a scintillating pace throughout the day that left Red Bull's rivals stunned. But despite detecting a suspected hydraulic issue on his car, Verstappen and his team remained buoyant for their chances this weekend.
Red Bull enjoyed comfortably their most performative day in a long time in Free Practices 1 and 2 in Mexico, their drivers ending both sessions in P1 and P2 and over a second clear of the best efforts from other teams, Verstappen shading team mate Daniel Ricciardo each time.
But with just minutes left on the clock in FP2, Verstappen's car bogged down and cut out in the braking zone to Turn 1, leaving him to bump silently across the grass before parking at Turn 3.
The team were quick to diagnose the issue as a hydraulic one, but seemed confident that it could be resolved before Free Practice 3 on Saturday – and, crucially, without incurring any penalties.
"We need to get the car back to understand what's caused it," said team boss Christian Horner. "If it is an engine change, he's still got one in his pool, so he should be alright."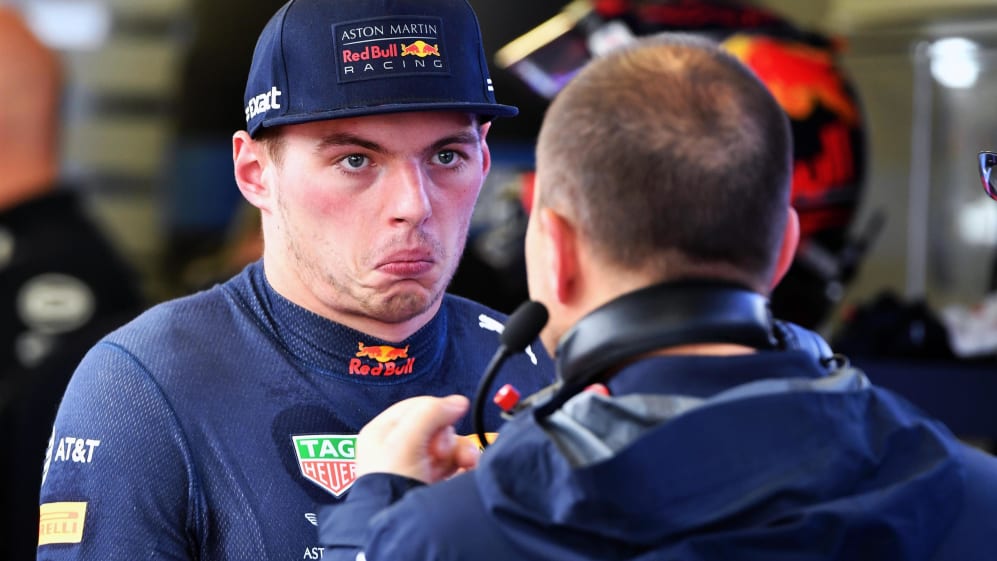 Asked to explain why his drivers had been so superior on day one in Mexico, Horner replied: "I think what's happened here, as I said before the event, this high altitude, it tends to even things out a bit. The engines, the brakes, the cooling, everything is struggling for air mass through here.
"[Max] is very comfortable around here, Daniel had a great session as well, long-run pace looked good. [It's the] first time we've been first and second in both sessions on a Friday for some time."
Backing up Horner's comments about Mexico being a great equaliser, Renault also had an exceptional day at the circuit, Carlos Sainz and Nico Hulkenberg finishing inside the top five in both sessions, with Sainz third across Friday's running.
Should Verstappen maintain his advantage and claim pole position on Saturday, he'll become the youngest ever F1 pole-sitter – a potential accolade that's been hanging around the Dutchman's neck ever since he came into Formula 1.
Mexico appears to represent his best chance in a long while to make that dream become a reality – but did he really think it was possible, with Mercedes and Ferrari likely to engage their 'party modes' in the final segment of qualifying?
"I hope so," said Verstappen, "but we'll find out tomorrow. Of course today's been really good but we have to keep on working, of course, to try and be better.
"We have a good car. Good downforce, good mechanical grip. We knew that – I mean, you could see that already, in Monaco of course, and today again, it worked really well."
Red Bull knew that Mexico would suit their car and represent their best chance for a win in the final three races of the season.
But ending FP2 1.2 and 1.3 seconds faster than the closest Ferrari and Mercedes? Surely that was beyond even their wildest dreams when they arrived in Mexico City this week...