Red Bull reveal first Honda-powered car in one-off livery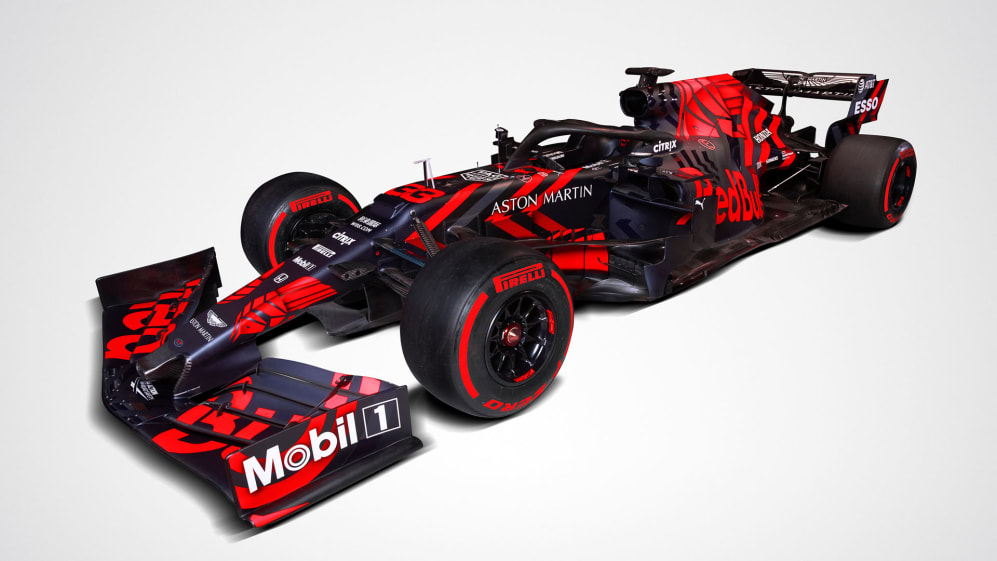 The 2019 F1 season brings the dawn of a new marriage as Red Bull pair up with works engine supplier Honda in a bid to return to championship-winning ways. And on Wednesday, they gave us the first glimpse of the challenger – in a dramatic camouflage-style livery instead of the team's familiar racing colours – they hope can take the fight to Mercedes and Ferrari.
Red Bull have made a habit of launching their car in a special edition livery in recent years, before returning to their usual colours when the track action gets back underway, and that is set to be the case again this year.
Max Verstappen was the first driver to get behind the wheel of the RB15 at Silverstone, with new team mate Pierre Gasly watching on.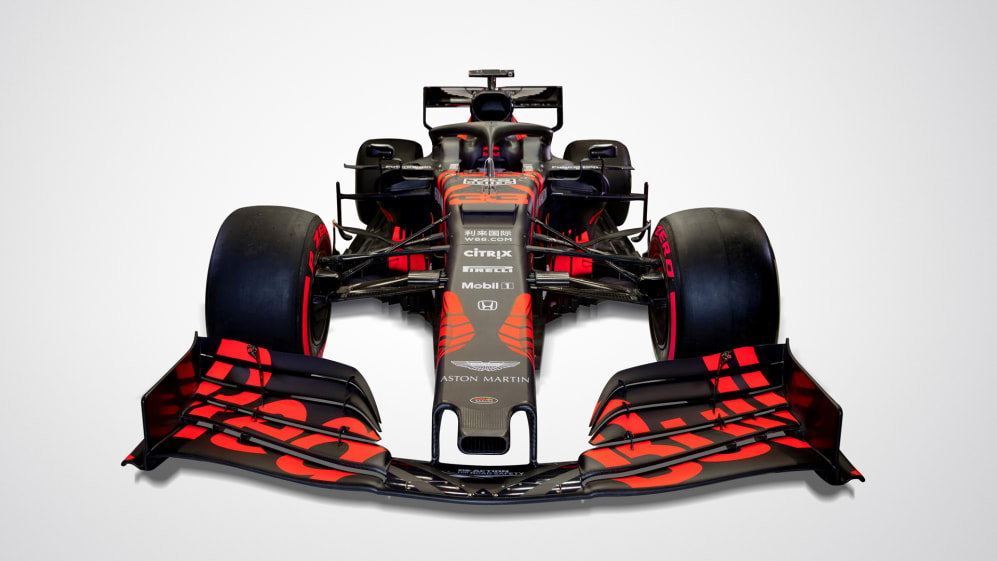 The Milton Keynes-based team, winners of both drivers' and constructors' titles between 2010-13, clinched four victories last year, their best single campaign haul of the V6 hybrid turbo-era that began in 2014. On certain weekends, they were the class of the field but they were unable to consistently battle for top honours and ultimately ended up a distant third in the constructors' championship.
A tumultuous relationship with Renault, that yielded success at the start but an increasing number of reliability issues towards the end, was brought to a close, with Red Bull opting for a bold new future with Honda, despite the Japanese manufacturer being fourth and last in the engine pecking order.
Red Bull saw progress in Honda, when they partnered with junior team Toro Rosso, and were convinced they would make the gains required to push on and become a title contender once more. We'll get the sign as to whether that dream can become reality when testing begins at Barcelona on Monday.