Red Bull 'were on another planet' in Spa says Sainz, as he implores Ferrari to improve for remaining Grands Prix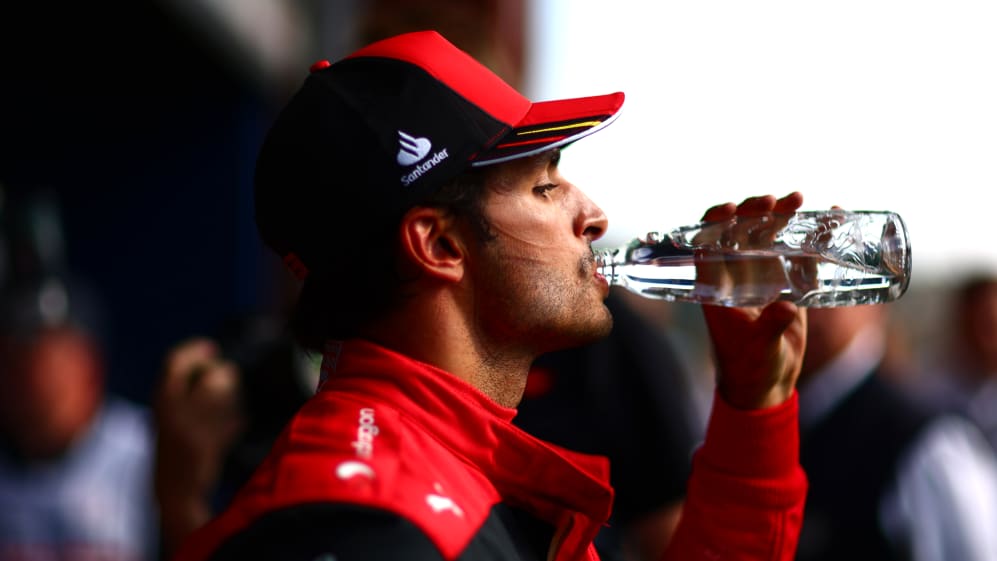 Carlos Sainz said Ferrari did everything in their control to compete with Red Bull at Spa-Francorchamps, adding that the Scuderia must improve their low-downforce pace before they head to their home race at Monza in two weeks.
Starting from pole, Sainz led early in the Belgian Grand Prix after Max Verstappen's grid penalties kicked in. But despite the championship leader starting P14, he won by a comfortable margin in a Red Bull one-two finish that left the Spaniard a distant P3.
READ MORE: 'I don't expect it to be like that every single race weekend' says Verstappen after leading dominant Red Bull 1-2
"I think we left nothing on the table today," said Sainz. "We were just not strong enough compared to them; they were on another planet this weekend. They were just strong in quali, strong in the race, better in tyre management, stronger in the straights, strong in the corners, in some of them, and we were not quick enough, unfortunately.
"I think we would lie if we wouldn't say that we are surprised, because the gap was certainly much bigger, or the biggest we've seen all season across the two teams. And it's certainly something that we didn't expect, which means that we need to go back and analyse why at this sort of track we are so weak.
"We still need to analyse, take some conclusions and try to come back with a better low-downforce package for Monza, in case we are not so strong there also."
READ MORE: Verstappen cruises to Belgian Grand Prix victory from P14 as Perez completes Red Bull 1-2
Ferrari are now 118 points behind Red Bull heading to Zandvoort, Verstappen's home race, on September 2-4. Sainz, however, closed the gap to team mate Charles Leclerc, who finished sixth in Belgium after a post-race penalty, and the pole-sitter said it was a "decent result" from his side.
READ MORE: Leclerc demoted to P6 at Spa after pit lane speeding penalty – and admits title chances 'start to look very difficult'
"I was hopeful that the six to eight-tenths [gap to Verstappen] that we saw in in quali were going to come down in the race with a hotter track. It was maybe more being optimistic and hopeful about my prospects for the race, but unfortunately, if anything, it made the gap even bigger and we were just sliding even more, we had even less grip and we went backwards more quickly than expected.
"As I said, we needed to take P3 because this weekend there was not much more to do, and we saved a decent result."