Red Bull's 'surprisingly quick' Abu Dhabi pace will provide motivation for Mercedes over winter, says Bottas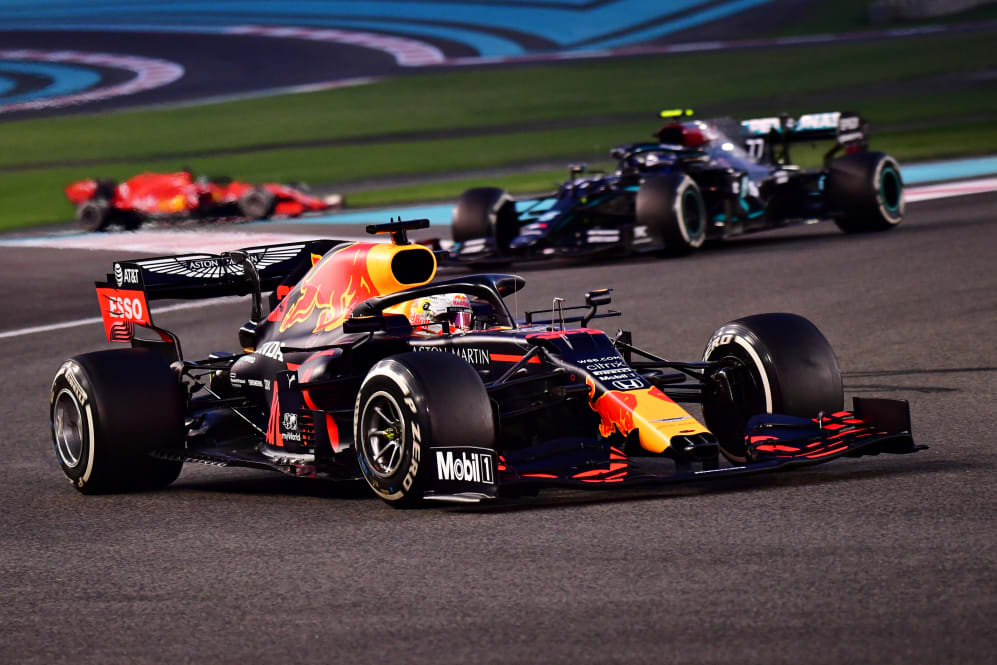 Valtteri Bottas took solace in beating his Mercedes team mate Lewis Hamilton for just the fourth time this year in the season finale in Abu Dhabi, but the Finn was more concerned that the winning Red Bull of Max Verstappen was "surprisingly quick" as Yas Marina, saying their form would provide extra motivation for the Silver Arrows over the winter.
As Hamilton returned for the season finale, Bottas outqualified him to start second on the grid, while pole-sitter Verstappen led every lap to win. The Red Bull's lead was 15.9 seconds at the finish line, with Bottas, Hamilton and Verstappen all pitting once – on Lap 10 – during the Safety Car period.
READ MORE: Dominant Verstappen comfortably holds off Mercedes to seal victory in Abu Dhabi season finale
"I think Red Bull was too quick today. Surprisingly quick," began Bottas, who topped FP2 on Friday. We thought race pace would be pretty identical, but they could really control the race and fill the gap when needed. I was trying everything I could but couldn't keep up with them."
"Obviously I've had had much worse races this year," he added, "so, you know, in this season it was one of the good ones for me."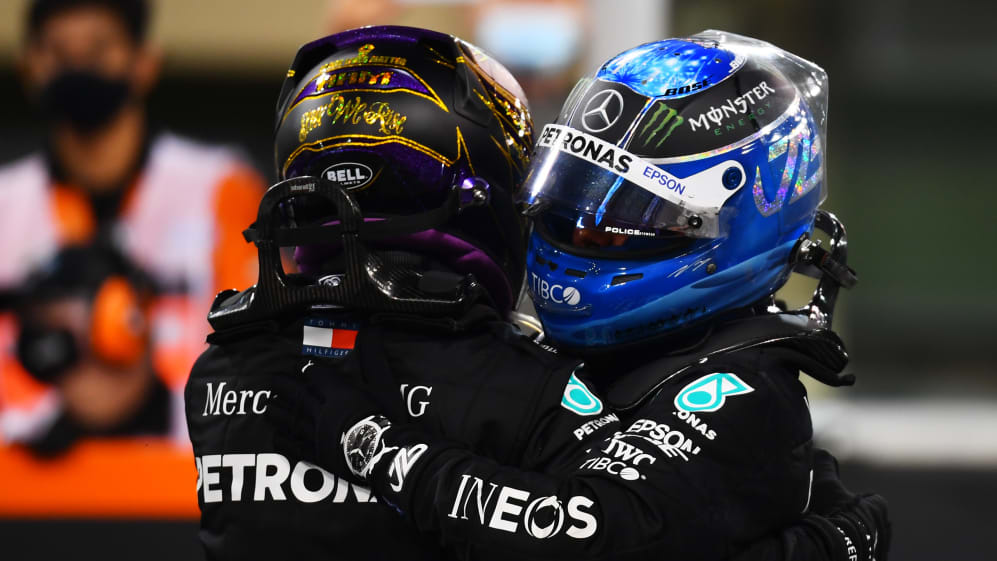 Having waited for a podium since the mid-November Turkish Grand Prix after finishing eighth in both Bahrain races, Bottas took his 11th podium of the season in the finale.
"At least it was nice and clean, the start was good and everything, so it could have been a worse way to end the season. And actually, if we think about the big picture, knowing this team, being beaten by Red Bull in the last race of the season, for sure it motivates us even more to work hard over the winter for next year, to try and make sure this doesn't happen again," he said.
READ MORE: 'I don't think I've ever been so blown' says Covid-hit Hamilton after finishing P3 in season finale
With P2, Bottas sealed second in the drivers' standings by nine points over race winner Verstappen. Yet, the Finnish driver wasn't too thrilled with his standing in 2020.
"As a driver, when you are in the best team overall this season, being second can't be that satisfying, but it is something to be able to contribute to the team this season, getting the fourth constructors' title for me in the team, and seventh in a row for us.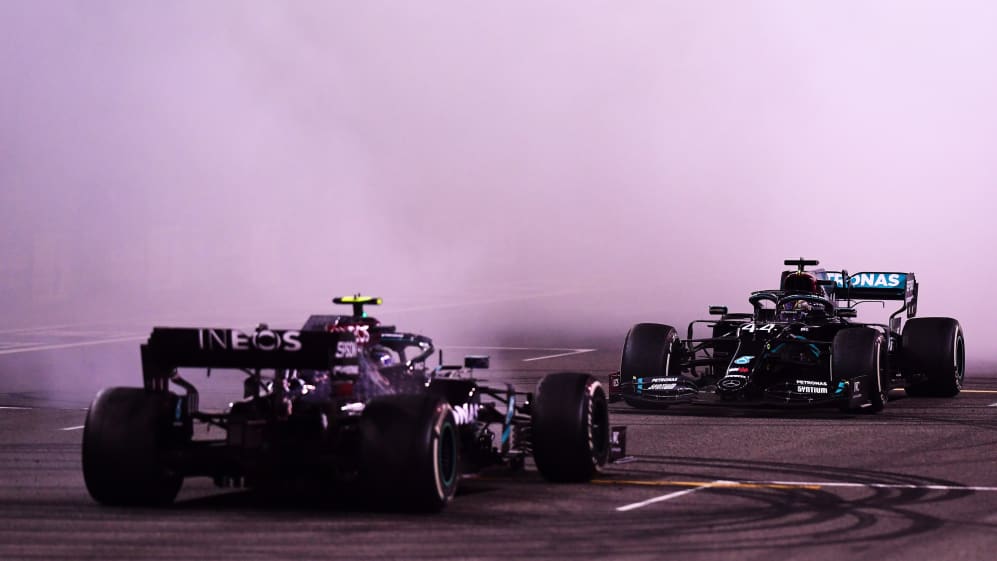 "It's better than being third, for sure.
"And I guess I will get a small trophy to take home next week, and I'm sure when I'm old and grey I can look at this year, and [say] I was second – but hopefully I will get a bigger trophy one day," he concluded.
Bottas signed a new deal to drive for Mercedes next season back in August, and will seek his first drivers' championship having lost out to Hamilton for the last four seasons.
MUST-SEE: F1 drivers react to their hilarious 2020 pre-season predictions