Reigning champion Verstappen encouraged by Red Bull reliability after mega stint on Day 1 in Spain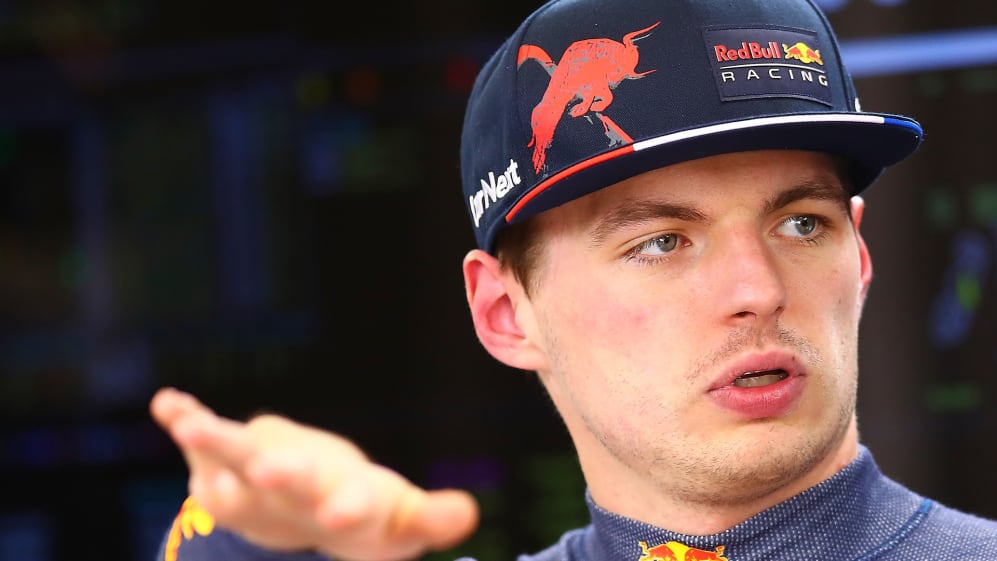 Formula 1 champion Max Verstappen donned the #1 on his brand new Red Bull RB18 as he clocked nearly 150 laps on the first day of pre-season running in Barcelona – and that reliability saw him leave the opening day with a smile.
The Dutchman took the wheel of Red Bull's 2022 car in the opening day at Circuit de Barcelona-Catalunya, finishing ninth overall but tallying 147 laps – more than any other driver – on Wednesday.
ANALYSIS: The fascinating features on show as Red Bull's proper RB18 is unleashed at Barcelona
Asked about the RB18, which took a completely different form than when the livery was revealed earlier in the month, he said: "Oh yes, it's completely different, but I think it looks good – but at the end of the day, what's the most important is that it's fast, so that's what we're trying to see.
"Everything was working quite well today so it's a good start and yes, of course then I will look into what we can do tomorrow. Of course, Checo [Perez] is driving tomorrow, but it's just about doing a lot of laps and just getting a bit of mileage on all the parts to see if everything is holding up."
As Verstappen mentioned, it's Sergio Perez's turn to drive the car on Thursday, and the Mexican was clearly excited by Red Bull's opening day – adding that he's hoping his experience in F1 can help him get a grip on the new car quicker than others.
"It really feels like things are about to start, so yes, looking forward massively to it and I really hope we are able to have strong outings. And I think the development race, it's the main priority for us," said Perez.
READ MORE: Norris tops timesheets after first day of Barcelona pre-season running
"In a way, we all start from zero and we all have to adapt... I really hope that the experience I have can help me and I can put my hopes into this year."
Having watched Wednesday's running from the pitwall, he concluded: "It's been a positive start. We've got a lot of work ahead of us to still figure out a lot of things and just waiting and seeing where we are."
The RB18 emerges again on Thursday, the world watching to see whether Red Bull have produced a car that can defend their drivers' championship – and win the constructors' – in 2022.