Feature
Can Red Bull make it a double in 2022 as RB18 breaks cover?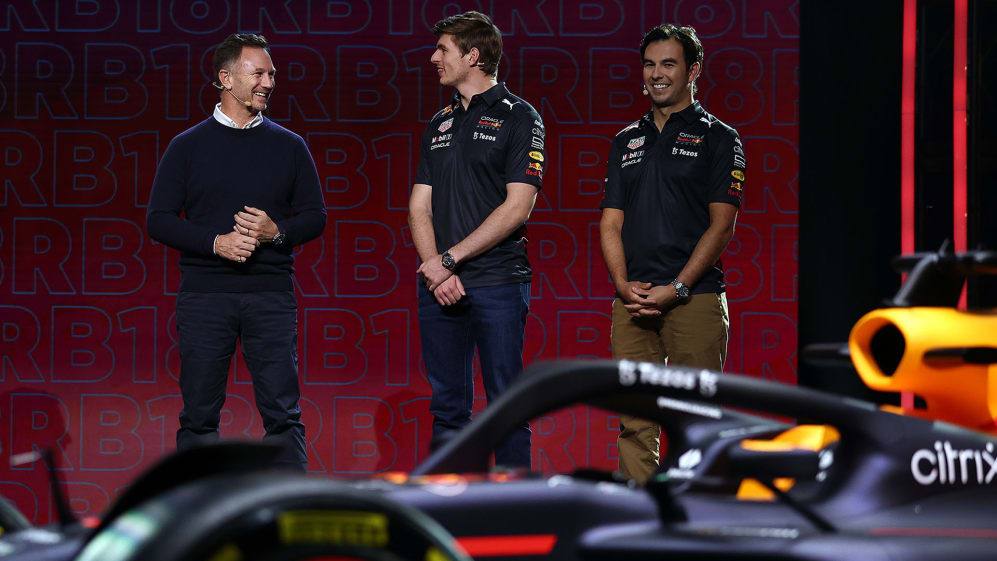 Success breeds confidence, and there was plenty of that on display as Red Bull launched their 2022 campaign with an evolution of their traditional livery on a car that boss Team Principal Christian Horner admitted will look very different when it hits the track for the opening race of the season in Bahrain.
After years of missing out on F1's biggest prize, Red Bull were an impressive proposition in 2021, ending the year with a first drivers' World Championship since 2013 and coming pretty close to making it a double with the constructors' title.
REVEALED: Red Bull show off Verstappen's 2022 title defence challenger, the RB18
But this is a clean sheet of paper for everyone on the grid, and the four-time world champions will have to buck their trend of starting a season slowly when the rules change, before aggressively developing to catch up by the year's end. They simply cannot do that in this era of F1, given there's a budget cap in force that'll put scrutiny on every penny or cent spent across the business.
And as even Horner pointed out, it'll be interesting to see whether a hard push and resource spend for both titles right until the end of the 2021 season has had a negative impact on Red Bull's 2022 campaign.
"We are aiming to build on what we achieved last year," said Horner. "The target is to try and retain the title, and the big unknown is, have we missed something with these regulations, has another team stolen the march because of the focus and effort that went into 2021."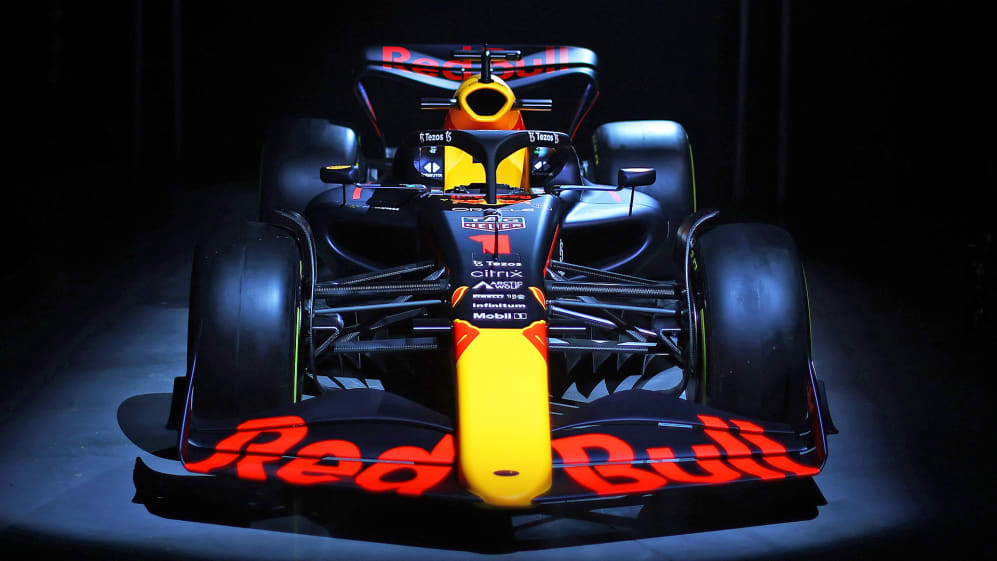 This is Red Bull, though. They are well-resourced, have a talented staff and are a team who know how to win races. "We believe that we have a good car," Horner said. "RB18 is coming to life. Seeing it today is fantastic. It is a culmination of a huge effort from the team. I'm looking forward to seeing it out on the track in anger."
We didn't really see the RB18, though, on Wednesday during a 30-minute reveal show online. As the second team to launch their 2022 programme, nine days before chief rivals Mercedes, Red Bull were keen to give very little away. With the rules changing so much, there are some areas of the car which could see teams having very different solutions, and therefore it is in their interests to keep those hidden for as long as possible.
ANALYSIS: Why Red Bull keeping their powder dry with soft RB18 'launch' could be worrying for their rivals
Liveries don't make the car go faster, but there was significance in the revised design revealed on the RB18, specifically the sizeable Oracle branding that has been added following their announcement as title sponsor. The American cloud platform company joined last year as a partner and have significantly increased their financial support this year, along with support on the technical side that will continue to aid Red Bull's simulation capacity.
The other key difference, of course, was the reduction of Honda branding to a small HRC logo at the rear of the car. The Japanese engine supplier left F1 at the end of last year. However the power unit in the back of this year's car has been developed and produced by Honda (albeit it under the Red Bull Powertrains banner). This is significant because Honda had developed their engine to point where data from multiple sources showed it was on par – and in certain circumstances better than – the class-leading Mercedes unit.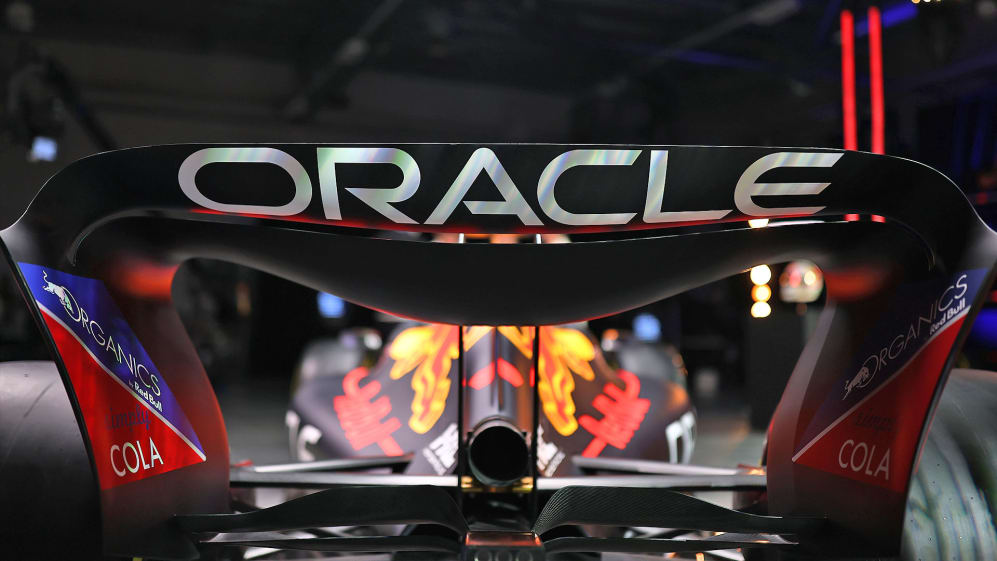 The engines have been revised for this year, with all manufacturers needing to make tweaks to account for a move to a new fuel that uses 10% renewable ethanol. Honda were on a roll, having seemingly finally cracked F1 specification engines – and it is hoped internally that this trajectory continues into this season, not least because the specification will be frozen until the end of 2025, when a new formula is set to be be introduced.
READ MORE: 'There's no reason to be different' – Reigning champion Verstappen not feeling the pressure as Red Bull launch RB18
There is stability in the driver line-up, though, with defending champion Max Verstappen and Sergio Perez set for their second campaign together. Pressure doesn't seem to affect F1's newest title winner, with Verstappen oozing confidence as he spoke at the team's launch. His victory last year will only serve to strengthen his belief that he is the best on the grid, and that will make him a fearsome contender and one of the favourites for the title once more.
Perez proved his worth across the season, not least when he picked up the pieces in Baku to secure his first win for the team, and in the final race of the season when he put up a remarkable defence against Lewis Hamilton to help Verstappen close the gap.
The team will be hoping the consistency he delivered in the closing stages will be replicated across the entire campaign this year, while his experience in developing a car will be crucial as Red Bull look to develop aggressively, a challenge made harder as they will have among the smallest amount of development time through the new Aerodynamic Testing Restrictions.
READ MORE: Horner admits RB18 'won't look very much like' launch car, as Red Bull prepare to defend drivers' title
"The complete new set of regulations is going to be all about the development; how quickly the teams get on top of the set of new regulations," said Horner. "It is the biggest regulation change for probably 30 to 40 years in Formula 1, so development is going to be thick and fast. And of course with the cost cap, it has two be efficient."