Relaxed Raikkonen reveals he only signed new Alfa Romeo deal 'yesterday'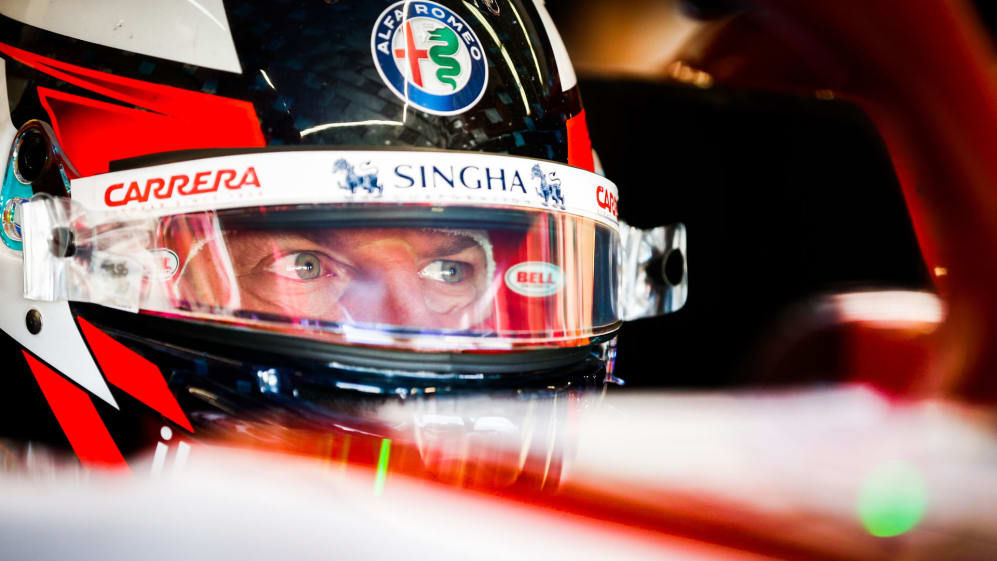 Kimi Raikkonen might be 41 and Formula 1's most experienced driver, but the decision to continue racing despite a tough year for Alfa Romeo ended up being a simple one for the Finn.
Alfa Romeo announced an unchanged 2021 driver line-up of Raikkonen and Antonio Giovinazzi on Friday in Imola, ensuring the pair will remain together for a third straight season. Raikkonen has faced questions over his future for much of this year, but says it was a quick and easy negotiation with the team once talks took place.
READ MORE: Why Alfa Romeo kept Raikkonen and Giovinazzi for 2021 – and what now for Schumacher?
"I don't think it was difficult but there was nothing to confirm before we sign the contract," Raikkonen said. "We signed it yesterday, basically. You keep asking always about the future but if we haven't signed anything, I wouldn't start lying either way.
"I don't think there was any difficulty, there are just many aspects from the team side and what I want to do. Obviously, there are other things in our lives you need to look into but, in the end, it made sense for my side and, obviously, for their side. Once we started to talk about it, it wasn't such a long process, it was quite straightforward in the end."
Alfa Romeo has scored just five points so far this season and Raikkonen wants next year to be a more competitive one, admitting the team is frustrated with its current level of performance.
"Hopefully do a lot better than this year. As a team, none of us is happy with where we are, but this is the situation right now and the aim is to improve, be a lot better, but there are no guarantees or anything. We just have to do a better job overall and hopefully next year we'll be a bit happier with things and be where we expect to be."
To help try and turn that form around, Alfa Romeo has opted for continuity, with the driver line-up confirmed one day after the Italian car brand extended its title sponsorship. That stability is something team principal Frederic Vasseur is hoping to build on.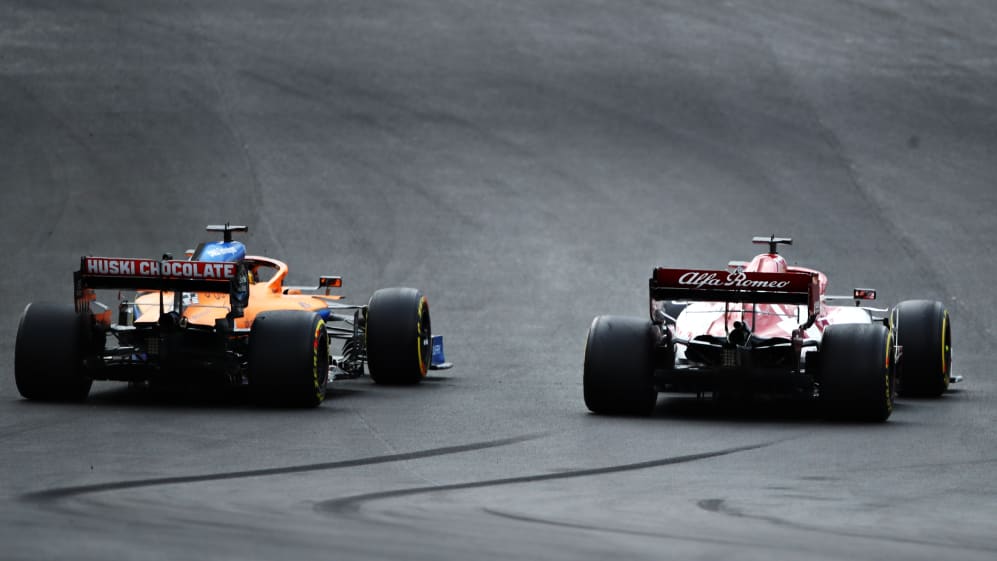 "With Kimi we have the most experienced driver in the field and he's more than motivated," Vasseur said.
"He showed us last week again in the opening laps that he was more than at the limit sometimes! But it was a very good one. And with Antonio he is improving, the last two seasons he did a good step forward, now he's matching Kimi in qualifying and into the race. We have a good line-up, a good combination and for the team it's a very good asset.
"Even if the car is frozen [for 2021], we still have plenty of jobs to do. The aero package is not frozen at all, we have new regulations on the aero and that means it will be a new package for everybody. But I think we have plenty of room to improve the car on this side, and we are also expecting to do a step forward with the engine by the way, so everything is open for next year."
READ MORE: Alfa Romeo extend naming rights deal with Sauber for 2021
After the title sponsorship was extended and the driver line-up announced, the only thing that has yet to be confirmed is Vasseur's own future.
"I'm pushing like hell to build up the team for next year including title sponsors, sponsors, drivers and the project is not to stop for me in the next few weeks or few months," he added.