Renault: We could have strongest driver line-up on 2019 F1 grid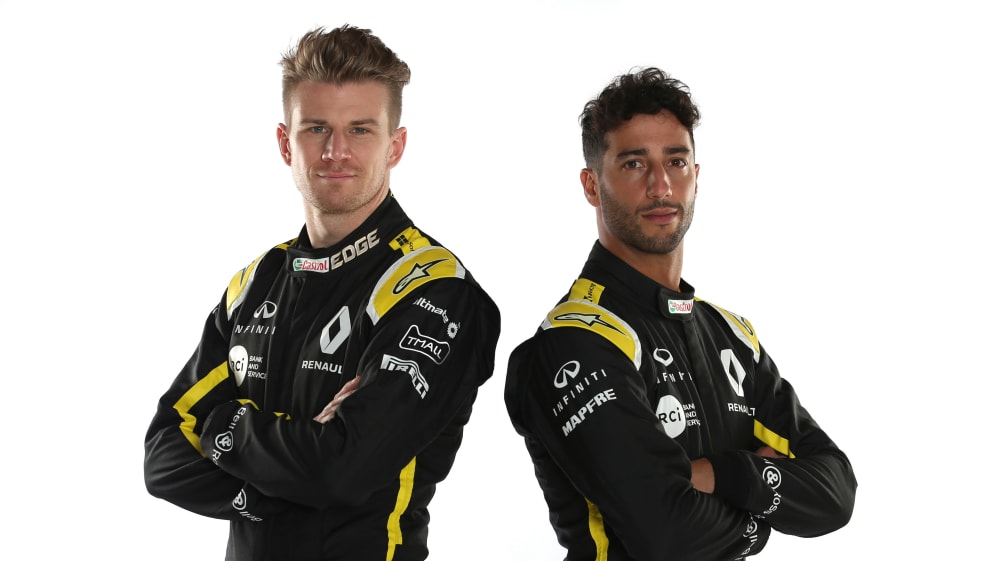 Cyril Abiteboul knows that he pulled off a coup by signing Daniel Ricciardo to partner Nico Hulkenberg for 2019 – and ahead of the Australian Grand Prix, Renault's Team Principal was heralding his new driver line-up as 'perhaps the strongest on the grid' this season.
Ricciardo agreed terms to join Renault at the start of the 2018 summer break in a shock move that saw him opt for the midfield squad over proven race winners Red Bull, who he'd driven for since 2014. And ahead of Ricciardo's race debut for the team in Australia, Abiteboul was optimistic about Renault's outlook for the season ahead.
"The first race of the year, the Australian Grand Prix, is a high point of the season, but even more so this year as Daniel Ricciardo makes his race debut for the team," he said. "We head there united and with strong determination. We have a new car that has shown potential [during pre-season testing] in Barcelona. The power unit has made progress and our driver line-up of Daniel and Nico is perhaps the strongest on the grid.
"We're looking forward to seeing them showcasing their experience and talent on track. There is a lot of expectation for the first race, especially with Daniel's debut for the team coming at his home Grand Prix."
Ricciardo, too, was anxious to get the next phase of his career underway, admitting that he was looking forward to bringing to an end to a winter of 'theories and speculation' and getting back to racing.
"It's an exciting thought that my first race for Renault is my home Grand Prix," he said. "There's always so much hype at the start of the Formula 1 season, and this has been amplified by me joining a new team. I've had this date circled since I announced I'd be signing with Renault and I'm looking forward to getting race week started.
"It's been a long winter with a lot of theories and speculation going around, but the race track is where we settle all that. We had a good winter test, I'm growing happier every time I step into the car and the first race will be especially exciting."
F1 Fantasy – get in the game!
Have you picked your F1 Fantasy team yet? Head here to choose your dream line-up.