Renault will miss 'smiley, engaging, top of his form' Ricciardo, admits Budkowski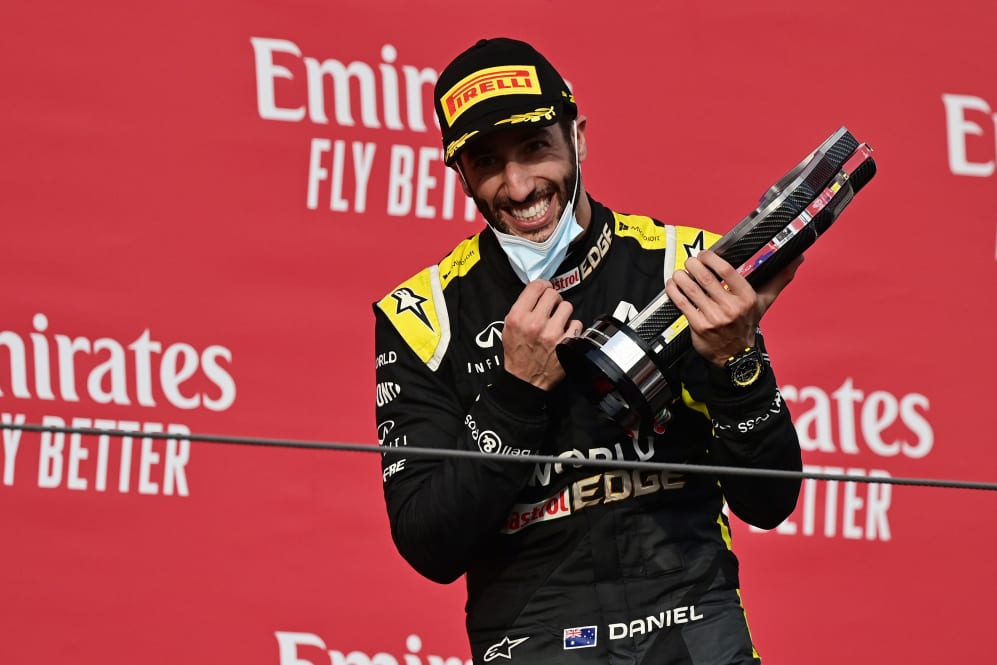 You could say it was unfortunate that, just as Renault and Daniel Ricciardo appeared to be hitting their stride together, their partnership is set to come to an end when Ricciardo joins McLaren for 2021. And according to Renault's Executive Director Marcin Budkowski, the departure of the Australian will be a significant loss to the team.
Ricciardo has been one of the stand-out performers in his sophomore year with Renault, netting two podiums this season – the same number he managed in his final year with Red Bull in 2018 – while he currently finds himself in a tight battle with Sergio Perez and Charles Leclerc to claim P4 in the drivers' standings, with just four points separating the drivers.
READ MORE: Ricciardo one of four drivers 'at different level' says Renault sporting director
And having claimed 96 of Renault's 136 points (71%) this season, Budkowski said that, both on and off-track, Ricciardo would be missed by the team when he leaves at the end of this season.
"He's at the top of his form," said Budkowski, speaking at the Turkish Grand Prix. "He's driving exceptionally well and that shows in the team results but also in his personal results, so of course we will miss him.
"But we will also miss the character. He's a smiley, engaging character [and it's] a pleasure to work with him. Daniel walks in the room and suddenly the mood in the room picks up because his smile and his enthusiasm is infectious."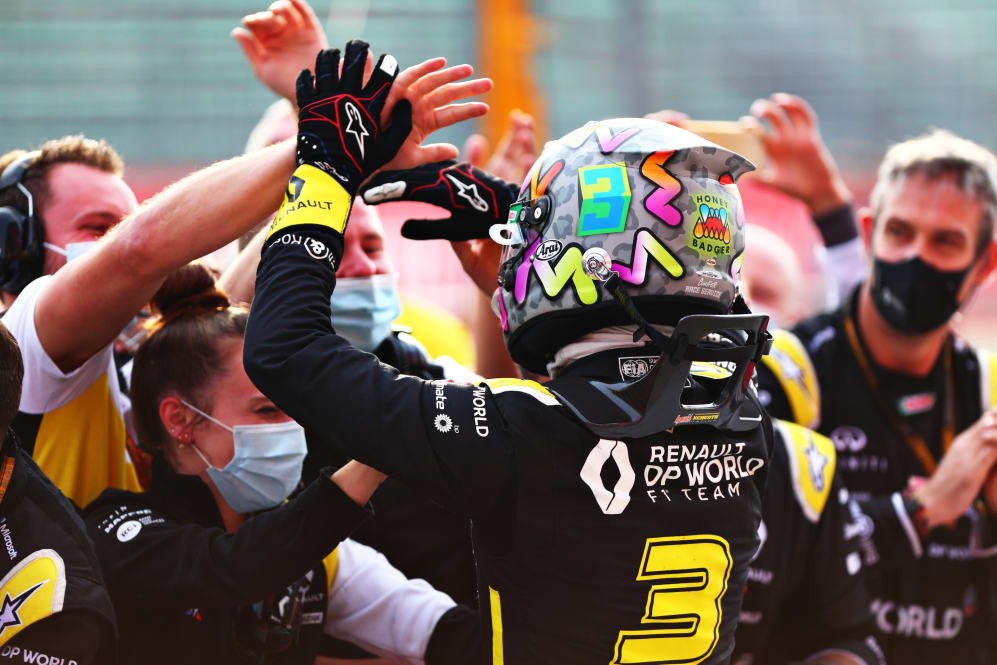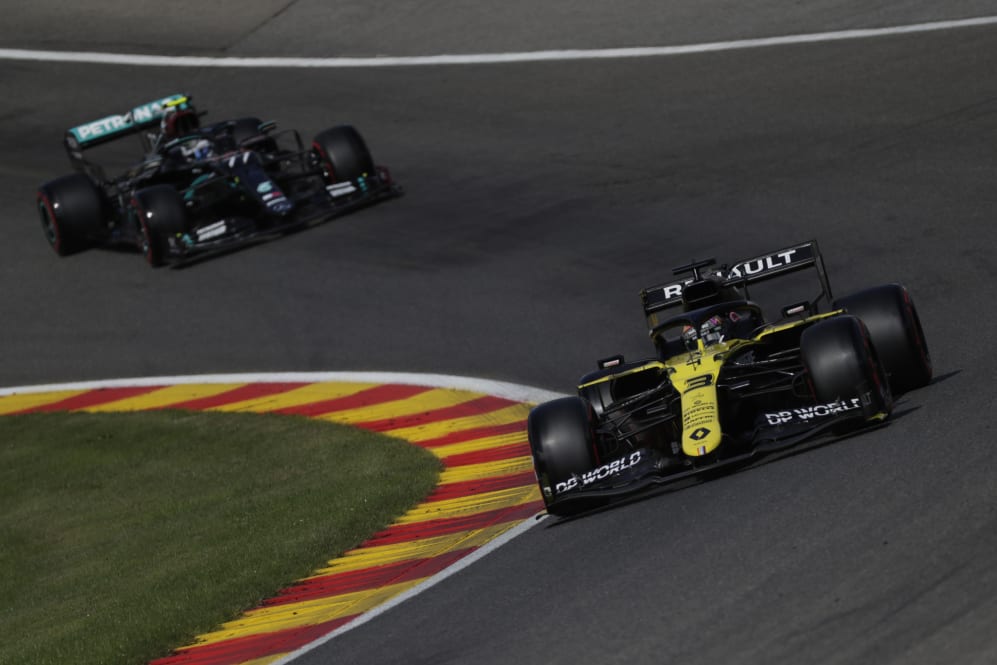 READ MORE: Ricciardo blames 'too good' start for Ocon contact in Turn 1 'disaster' at Turkish GP
"But we've also understood the car better. I wouldn't call it a breakthrough but it was progressive learning and understanding of the car, and therefore in parallel you understand the car better and you improve it. And when all these things come together, you start to perform better.
"We're in such a tight group," he added, "and the differences are so small in the midfield cars that by being in the front of the group, you're taking the opportunities such as podiums – as we've seen."