Ricciardo one of four drivers 'at different level' says Renault sporting director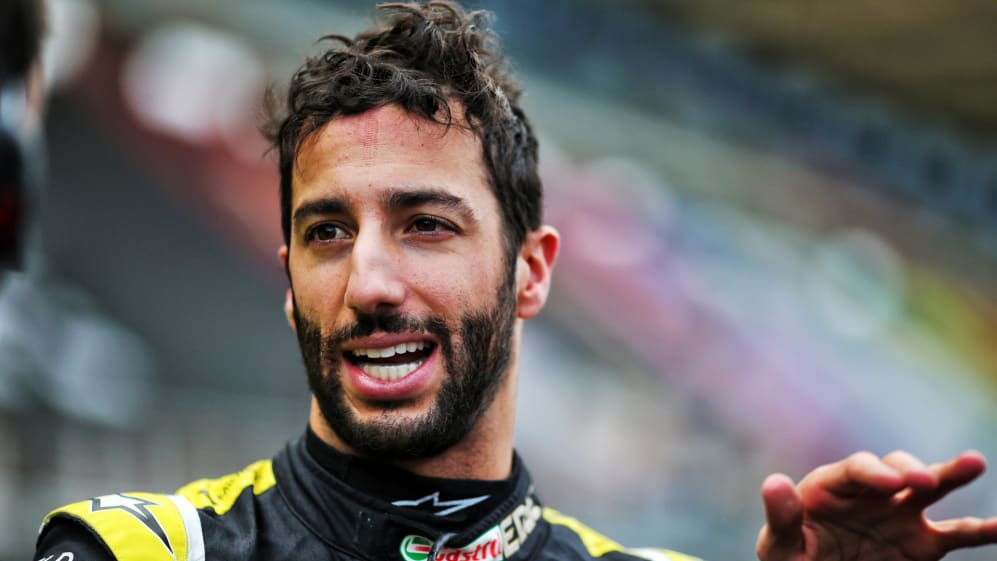 How good is Daniel Ricciardo? According to Renault sporting director Alan Permane he's in a select group of four drivers in F1 who are a cut above the rest, as he explained in our latest Beyond The Grid podcast.
Ricciardo has taken two podiums this season for Renault and Permane has seen enough of the Australian to know that he belongs in the elite of the elite.
READ MORE: McLaren-bound Ricciardo says he owes Renault 'intensity and loyalty' in fight for P3
Permane made the admission when asked how sad he was to be losing Ricciardo to McLaren at the end of the year.
"Yeah, very sad, honestly," he said. "There's not many of them on the current grid, and I am only speaking from what I see, the same as everyone else sees – OK I see a bit more of Daniel – but there's him, there's Lewis [Hamilton], there's Charles [Leclerc], and there's Max [Verstappen]."
"And I think those four are at different levels."
Permane added that he hopes Ricciardo's team mate, Esteban Ocon, can learn from him and "close that gap". Currently, the Frenchman sits 56 points behind the Australian.
"No disrespect to Esteban, but he's just that one tenth, half a tenth behind, and where we are, that can be a lifetime," continued Permane. "And he's striving hard to close that gap and learning from Daniel where he can and how he acts and how he sees what he's done with his team…
READ MORE: 'Gutted' Ocon says he had pace for top-five finish in Turkish GP without pair of Lap 1 spins
"If he can emulate him and have that same success, then great," he said.
Next season, when Ricciardo leaves Renault to partner Lando Norris at McLaren, the team will lose their charismatic and talented driver. Permane explained why he will leave a void at the end of the season.
"[I'll be] Very sad, honestly," said Permane. "He's very cool. In and out of the car, you don't meet many that are pretty much spot on, both ways. And he's done a great job in building a very strong team around him in terms of engineering and his mechanics, his people in the garage.
READ MORE: Renault 'have all the ingredients for a good 2021' says Alonso after testing R.S.20 at Barcelona
"I tell him every week, it's not too late to change his mind. Seriously I do, and of course it's tongue in cheek and I know he can't change his mind… but who knows, if this had been a normal season and people weren't making their minds up before they'd even turned a wheel, who knows where we'd be now?" concluded Renault's sporting director.
The silver lining for Renault is that they will have two-time champion Fernando Alonso on board next season – a driver who should have no problem sparring with the likes of Ricciardo, Hamilton and Verstappen.
Listen to the latest Beyond The Grid podcast in the player above, on Spotify, or on Apple Podcasts.