Ricciardo: Difficult 2018 will make me better for Renault in 2019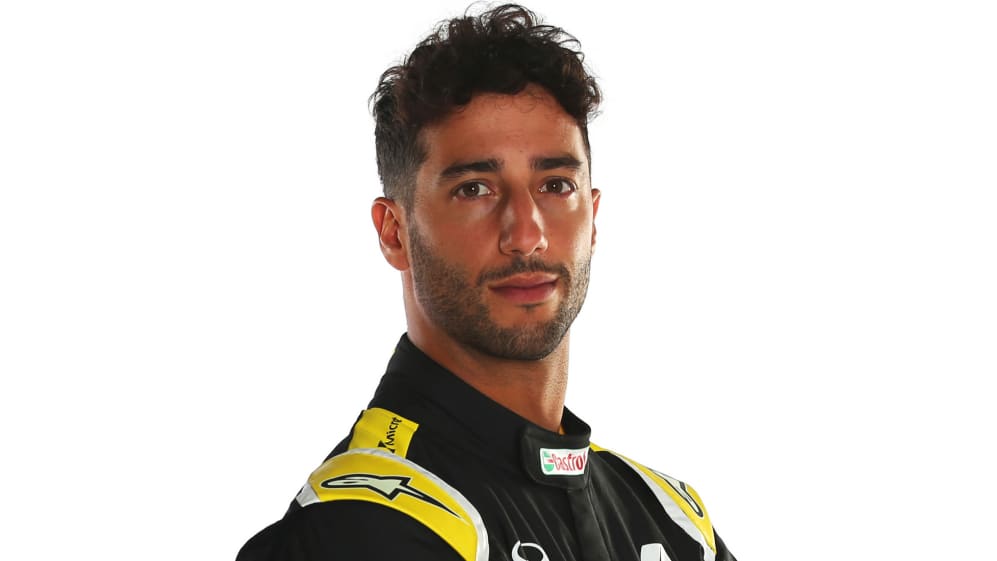 If Daniel Ricciardo had any doubts about his decision to join Renault for 2019, they were cushioned by the disastrous tail end to his final season with Red Bull, which saw him label his car 'cursed' after enduring a series of mechanical failures. But ahead of his first year with his new squad, the Australian believes that those tribulations of 2018 have made him a more mature driver going into 2019.
Having looked nailed-on to remain at Red Bull as the 2018 summer break approached, Ricciardo stunned the F1 world by announcing that he was moving to midfield team Renault instead, meaning he'd break away from the Red Bull company who'd backed him since 2008. But with the decision made – and with Ricciardo's new R.S.19 having now been unveiled – Ricciardo revealed that he was looking forward to immersing himself in the world of his new Anglo-French team.
"It's always exciting to get behind the wheel of a new race car and begin a new season," he said. "2019 will feel different because I'm jumping into a totally new car and a new team. There will be a lot to learn; understanding a new steering wheel, sitting in a new seat with new mechanics strapping me in and a new engineer talking to me, but that whole process is an exciting prospect."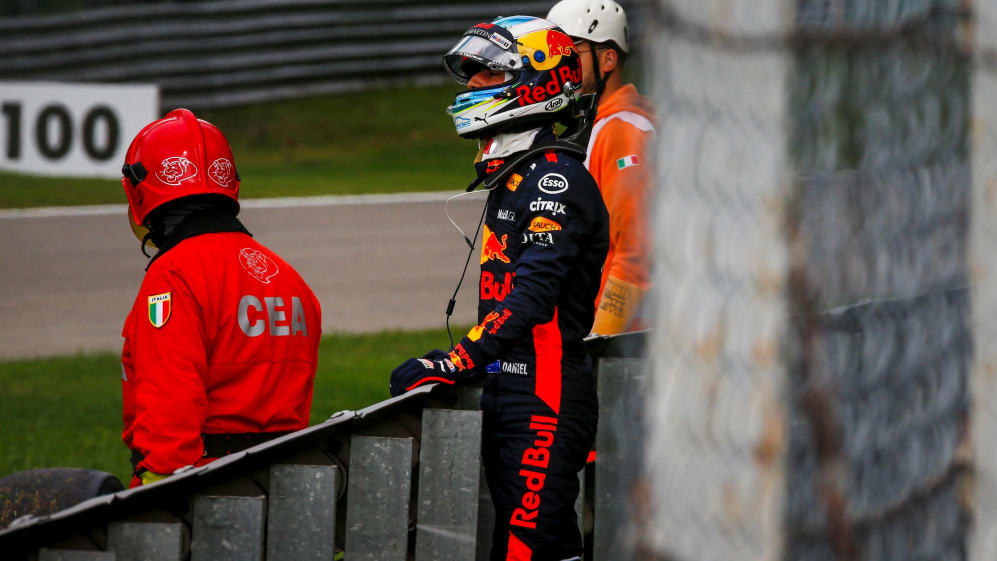 Reflecting on a mixed 2018, which saw him touted as a championship contender after two wins early in the season, only for a series of mechanical issues to pull him down to sixth in the standings by the year end, Ricciardo admitted that he'd been left 'craving a change', but added that the experience had helped him develop as a driver.
"Last year we had some highs and some happy moments," he said. "There were also some points of frustration. I was craving a change and everything I learnt in 2018 will make me a better version of myself in 2019. The difference will be a more mature person. I have more clarity of where I'm going and I aim for that to be shown with good results on track.
"I feel a lot of positive pressure and expectation to do good things, but that's something I'm looking forward to taking on."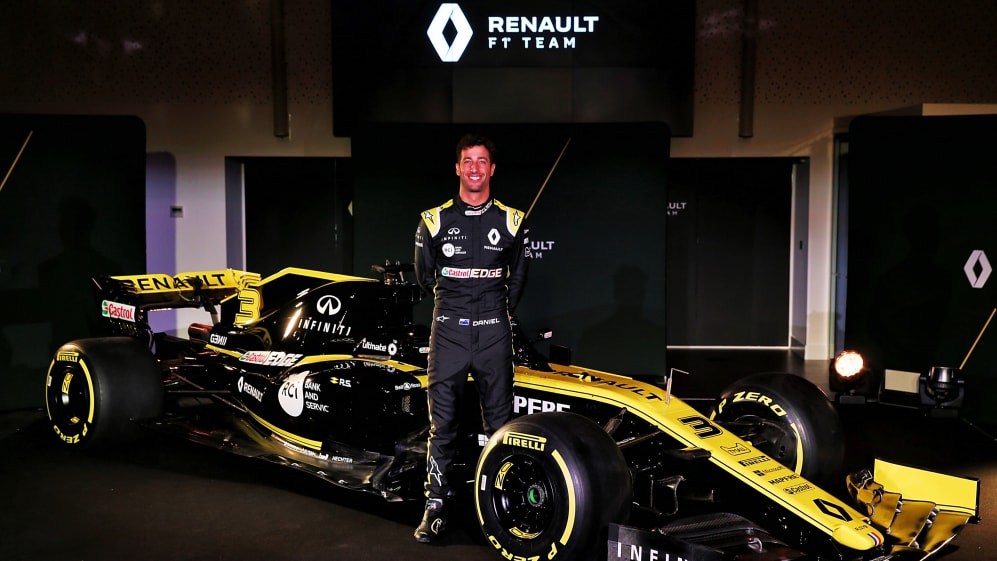 Ricciardo's previously made no secret of the fact that Lewis Hamilton's move to Mercedes – which to date has netted four drivers' titles – inspired his own switch to Renault. Hamilton won one race in his first season with the Silver Arrows en route to fourth in the drivers' standings – did Ricciardo reckon he could match that in his first season with Renault?
"Obviously, I'd love for the R.S.19 to be the fastest car on the grid, but for now, I want to see progress on the engine from last season and ensure the team remain motivated," he said.
"People are looking forward to having me on board and I think Nico and myself will be a really good pairing to push the team onto the next step. I'm optimistic as the team will keep growing even more after impressive progress since 2016. I want to be part of this progression to score podiums in yellow."