Return to F1 'still my goal' says Hulkenberg as he reveals biggest mistake of his career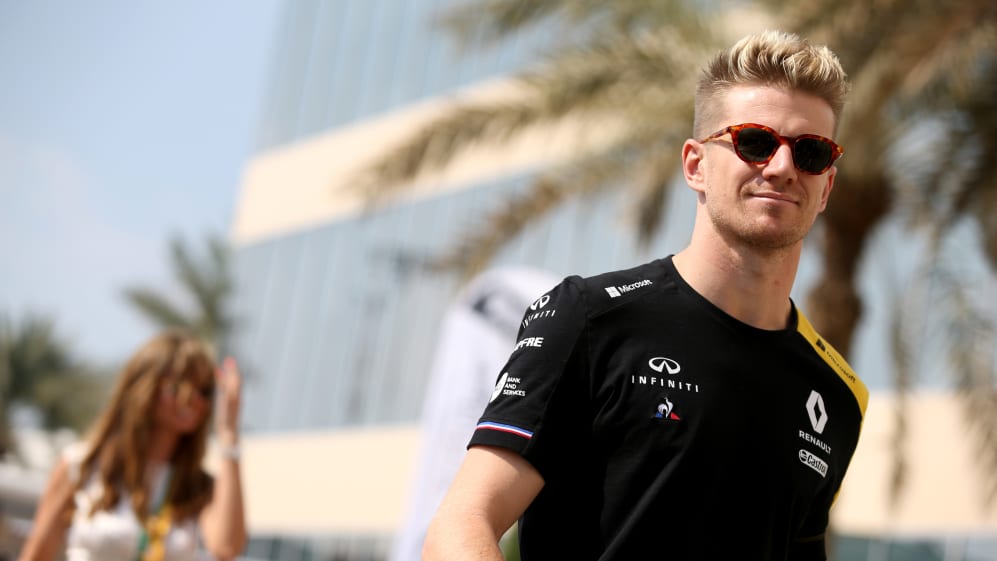 Nico Hulkenberg lost his seat at Renault at the end of last season and is now out of F1 after a decade in the sport, but says sealing a return to the grid is "still my goal" – if the right opportunity comes along.
The German racer, who made his debut for Williams back in 2010 and also drove for Force India and Sauber before his three-year spell with Renault, was replaced at the French team by Esteban Ocon, but he insists he has not given up on making a comeback to Grand Prix racing.
READ MORE: Why Hulkenberg has no regrets as he bids 'farewell for now' to F1 – Long Read
"Well that's TBC," he said when asked in a CNN interview whether he'd return to F1. "I'm very much up for it, that's still my goal, my aim, but at the moment It's tricky to say, a lot of factors in there – and now everything's upside down anyway.
"I'm staying in contact with people anyway. It's early. If there's a chance, I'll grab it. If it's a good opportunity and something that really excites me and gets me going then definitely, I will push for that."
Hulkenberg holds the somewhat unfortunate record of having the highest number of F1 appearances (177) without scoring a podium – and he was asked what his biggest mistake was in all those races.
"Hm, tough one… I think maybe, if you go back to the race, 2012 in Brazil," he replied.
WATCH: Brazil 2012 – Vettel's fight through the field
It was there that Hulkenberg led his first laps in F1, having started sixth on the grid for Force India. But while vying for the lead with Lewis Hamilton, he collided with the championship contender at Turn 1 and both drivers' hopes of winning the Grand Prix were dashed.
"Obviously, it was looking very promising… " he continued. "With Lewis, I was kind of racing, I debate with myself, 'was that a mistake or not?' I was trying to get the lead back. It was a bit unfortunate, it was damp still on one side and we had this other lapped car in front which didn't help as well.
"It was racing, but also a bit too rushed, [I was] not patient in the moment, that was maybe not the smartest thing. So, if I had maybe settled in that corner and waited for another opportunity it could've been a very different day.
"It was early in my career and that could have put my career in a different path, a different trajectory…"
READ MORE: First few races of 2020 key to keeping Ricciardo, says Abiteboul
As it is, Hulkenberg is on the sidelines for the moment, but with several teams still to confirm their line-ups for 2021 and beyond there could yet be a way back into F1 for the German – though he doesn't expect it to be with Ferrari.
"That will only be happening in my next life, I'm afraid," he said, tongue firmly in cheek.