REVEALED: The key performance area being closed off as F1 trims 2021 downforce levels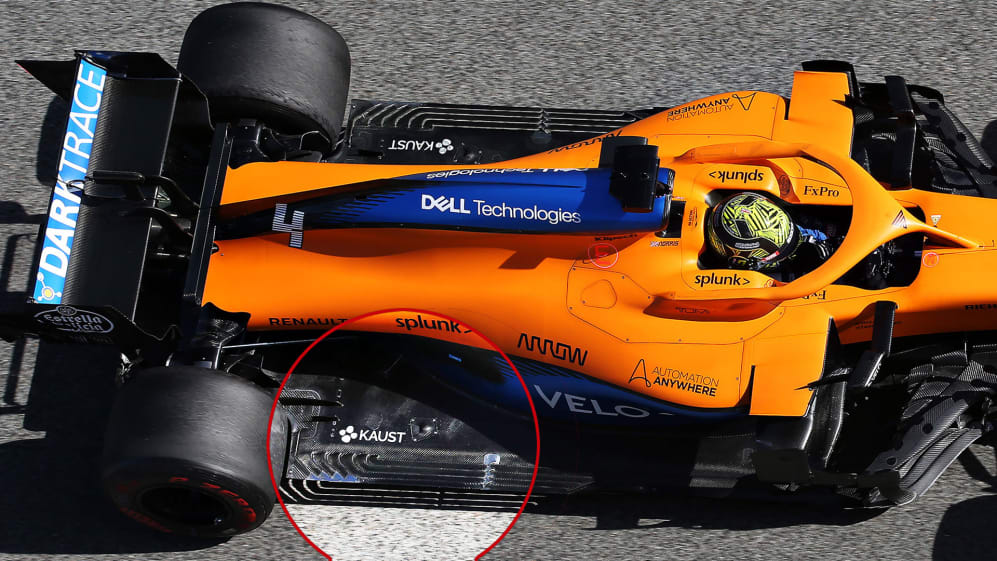 Among the suite of changes approved by the World Motor Sport Council on Wednesday was the move to reduce the amount of downforce a Formula 1 car produces.
This came about as a result of the decision to delay the introduction of sweeping new Technical Regulations – which would have included a move from 13-inch to 18-inch Pirelli tyres - from 2021 to 2022.
The 18-inch tyres couldn't be used so the 13-inch tyres set to be used this season will again be required for 2021, as creating a new family of 13-inch tyres for a single season would have come at great expense.
READ MORE: FIA approve reduced 2021 F1 cost cap and new sliding scale rules for aero testing
But the compound and casing of today's tyres, as introduced in 2019, were not designed for three seasons' worth of aerodynamic development so it was consequently decided that downforce levels had to be trimmed to match the tyres.
To do this, rulemakers have opted to 'clip' the floor – in the area displayed below – which in turn will reduce downforce and keep it at a level within the capabilities of the current spec tyres.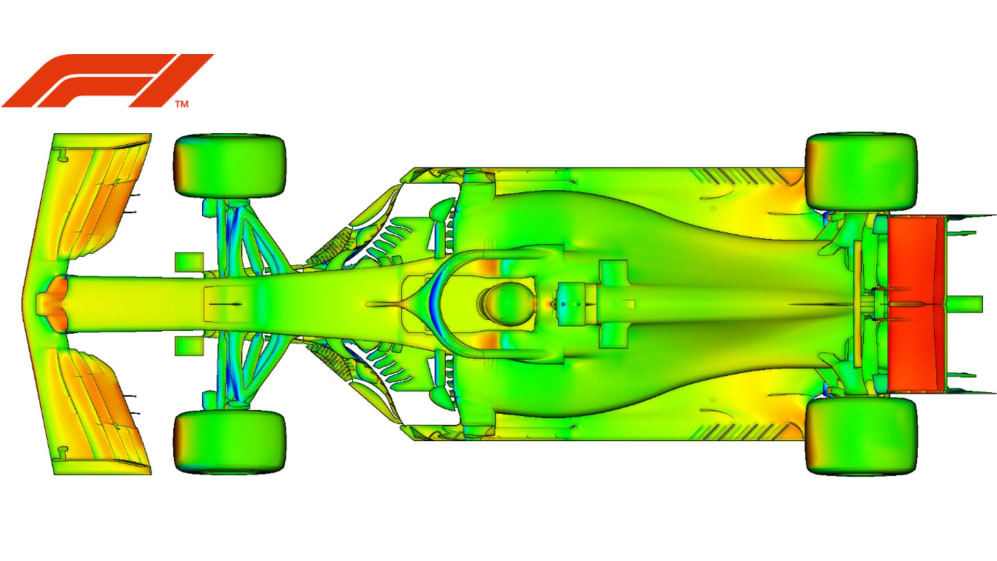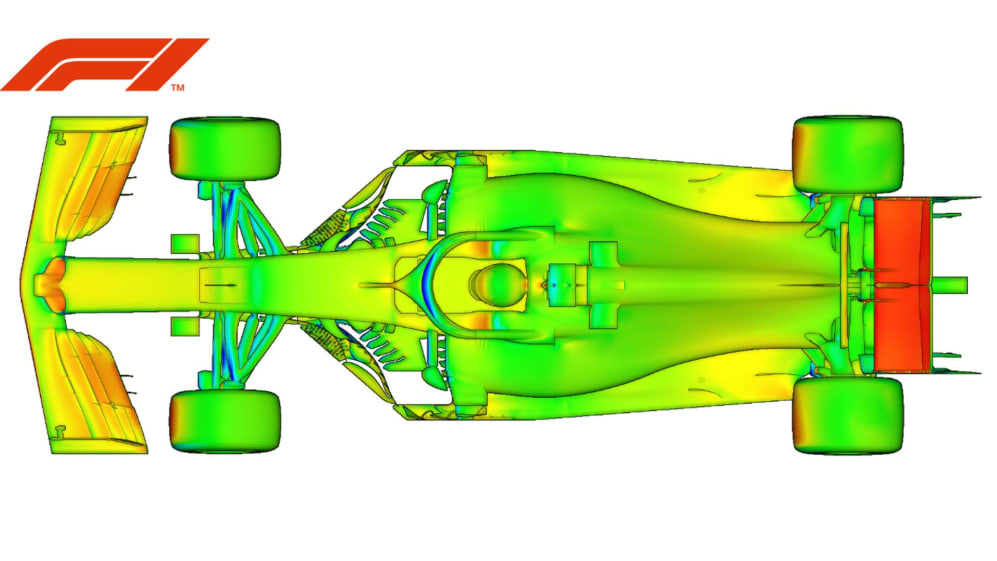 Simulations suggest the cars will be around 0.5s/lap slower – which is roughly the amount of lap time a team would be expected to gain over the winter – so in essence, the speeds will stay the same.
"The floor trim is an efficient way of us losing some downforce," said F1 Head of Aerodynamics Jason Somerville, who is part of the team working on the new generation Technical Regulations.
"You'll lose the downforce through the high speed, highly-loaded corners where tyres are most stressed. It's in the sort of corners we see at Barcelona and Spa, with lots of lateral load.
"Teams will inevitably strive to recover as much downforce back as they can but in theory, it's unlikely they will get over and above where they are today."
While the key architectural points of the car – such as the chassis and suspension – will stay fixed from 2020 to 2021, the parts of the car which add performance and visual differentiation, such as the front and rear wings, diffuser and barge boards can all be developed in much same way they are now.
"Cars will definitely look different in '21 compared to '20, because all teams will develop and make progress," added Somerville.
READ MORE: How F1's new sliding scale aero testing rules work – and what impact they will have on racing