Poll
Revealed: Which 2020 drivers' helmet design you voted as the best on the grid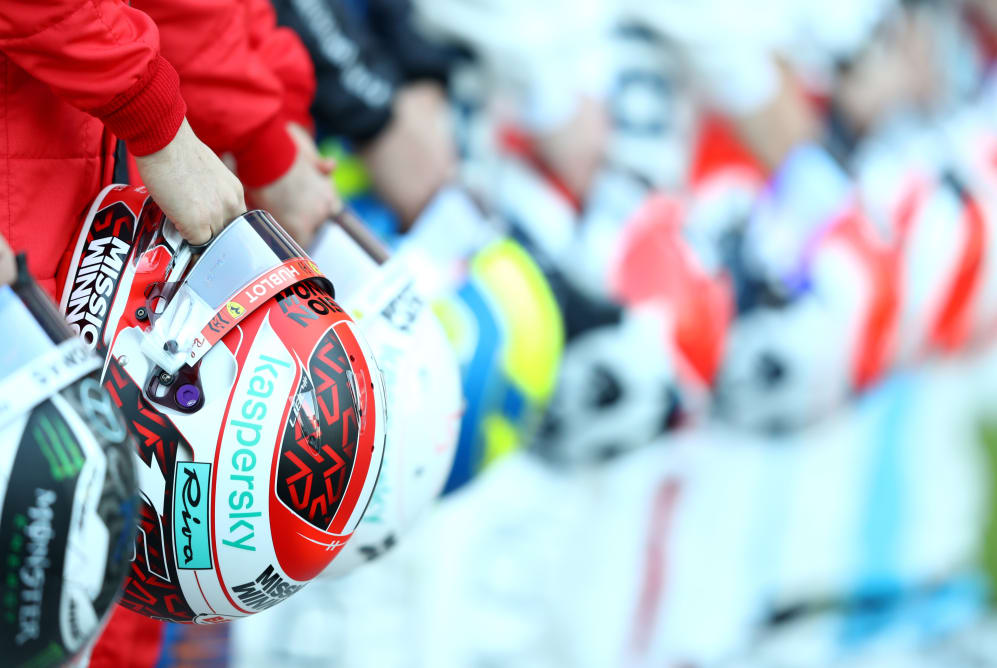 We asked which of the drivers' 2020 helmets was your favourite – and you voted in droves for one of the boldest designs on the grid.
While Max Verstappen, Lewis Hamilton and Lando Norris received plenty of backing, it was Daniel Ricciardo who triumphed with 26% of the votes cast.
The Renault star is no stranger to outlandish designs, given last year's helmet (which won the 2019 fan vote), and his 2020 headgear attracted more than 7000 votes.
READ MORE: 'He changed the game' – Ricciardo explains his Kobe Bryant tribute helmet
He ran a Kobe Bryant-tribute helmet for pre-season testing and was set to debut a new design for 2020 in Melbourne, before the Australian Grand Prix was cancelled. He explained the thinking behind the new design, which was produced by British artist Nicolai Sclater, also known as Ornamental Conifer.
"This year my title for the helmet is 'become unstuck'. It's a similar trend to last year's messaging, where it's all about not getting caught up in the same old stuff and how it's important to pull yourself away and do something on your own," Ricciardo said.
"I've worked with Nico from Ornamental Conifer again, and I feel it's something different again this year. The base of the helmet is a sort of leopard print style, not necessarily obvious in its colours but with the use of pastel greys and charcoal. We have more layers applied to the helmet again and this helps to give parts of it more pop."
READ MORE: AlphaTauri AT01 voted best livery of 2020 by F1.com readers
"I love the entire helmet and it's tough to single out one aspect. I do really like what Nico has done though on the top of the helmet this year, and we noticed a lot of camera on-boards last year caught a lot of the pink on the helmet.
"So, this year Nico has created a logo that is visible for the on-board camera shots which says, 'smile you're on camera', it's quite witty and funny."
Here's the breakdown of the top five helmet designs of 2020, picked by F1.com readers:
Daniel Ricciardo - 26%
Max Verstappen - 10%
Lewis Hamilton - 9%
Lando Norris - 9%
Charles Leclerc - 6%