Ricciardo explains why Ocon and Norris are key to his future success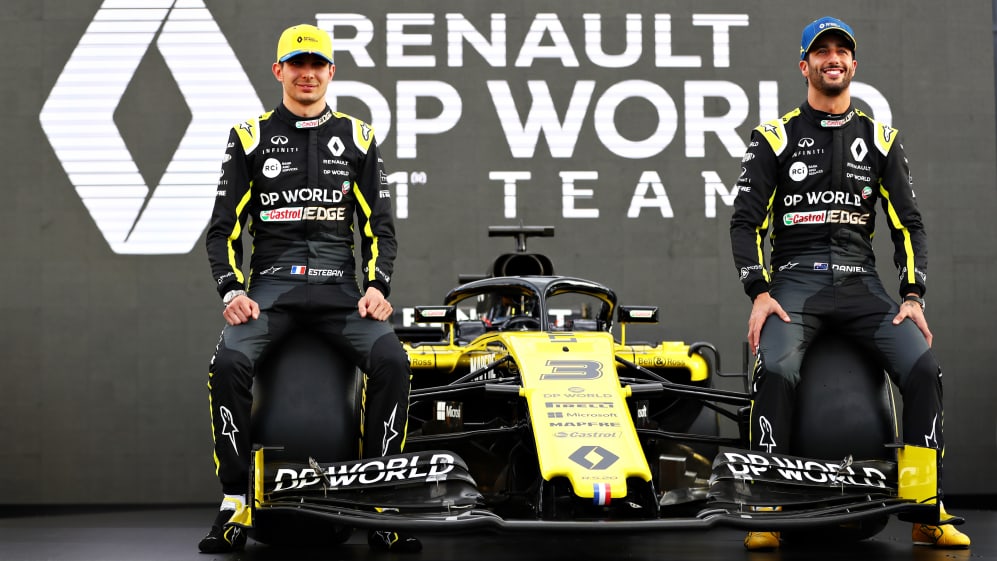 Speaking exclusively on the F1 Nation podcast, Ricciardo was asked what he was expecting from Norris in 2021.
"I mean, hopefully a lot. Obviously, I felt that with Max at Red Bull - I feel like we both lifted each other by pushing each other by being the competitors that we are. I would obviously love that and expect that from Lando, and I say I expect it because he had a really strong rookie year.
READ MORE: Norris and Sainz test F3 cars at Silverstone as they prepare for 2020 season start
"I'm pretty sure he out-qualified Carlos [Sainz, his McLaren team mate]. That's quite a statement for his rookie year. So I expect him to be there and I think we're both pretty easy-going once the helmet's off, and I think people probably have a bit of fun with that but I'm sure we're going to see some good competition."
Before taking on Norris however, Ricciardo has to see off the challenge of another young and hungry team mate in Ocon, who returns to the grid this year after a spell as Mercedes' simulator driver and reserve.
READ MORE: Ocon wraps up Renault 'pre-season' test with double race distance run at the Red Bull Ring
"It's the same with Ocon this year [as it will be with Norris]. I've still got obviously this year with him, I haven't raced him as a team mate yet but same kind of deal, I'm still pretty excited to have these kind of young little ankle-biters coming at me.
"I'm excited to see how he goes. We say [some drivers are] rusty. He's the most rusty having all last year off as well. So I know he's chomping at the bit to get going."
In eight full seasons in F1, Ricciardo has only been outscored by a team mate over the course of a season three times. Seeing which way it goes this year and next will be one of the most intriguing storylines to follow.
You can listen to the full interview with Daniel Ricciardo on this week's episode of F1 Nation, which is available on Apple Podcasts, Spotify or your favourite podcast app. Alternatively, listen in full using the player above.