Ricciardo 'felt good' on first race back after finishing 13th in 'strong showing' at Hungarian GP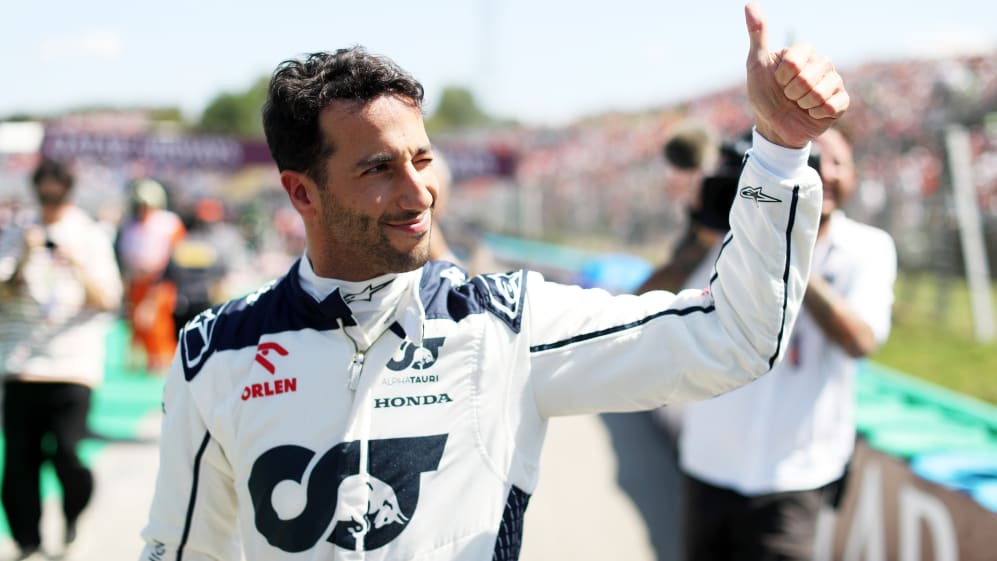 Daniel Ricciardo says "he felt good in the car" as he marked his full-time return to the grid with AlphaTauri by finishing 13th at this weekend's Hungarian Grand Prix – as he also revealed his mindset after being involved in a series of collisions on the opening lap.
After half a season on the sidelines serving as the reserve driver for Red Bull, Ricciardo was announced to be driving for AlphaTauri for the rest of the season, starting in Hungary. And he lined up in 13th ahead of his first race since November 20, 2022, in Abu Dhabi.
MONDAY MORNING DEBRIEF: No points but plenty of positives from Ricciardo's first race back
However, as he made his way down to Turn 1, he was hit in the rear by the Alfa Romeo of Zhou Guanyu. This sent Ricciardo into the back of his former team mate Esteban Ocon, knocking the French driver and his fellow Alpine driver, Pierre Gasly, out of the race.
Reflecting on the incident, Ricciardo said: "It was a welcome back. I feel like it's probably like your first NFL game, someone is going to put a big tackle on you to welcome you to the sport. So, I guess it was a version of that.
"Obviously, that was disappointing to just be out of position from the start, with that incident. As soon as I got hit, obviously I knew I was pretty much going to go to the end of the field, the tail. I was immediately obviously disappointed.
"But the next thought was please don't have damage. I need to do this race; I need to learn this car. For myself as well, just keep learning and physically, just to do a race distance."
Examining the rest of his Sunday afternoon, Ricciardo continued: "Fortunately, the damage was really minor, and I could get on with it. After that, we made a good race. I'd say it was pretty much impossible from the tail of the field to get anywhere inside the points.
READ MORE: Emotional Horner says beating McLaren's long-standing victory record means 'so much' to Red Bull
"But I think we still put on a strong showing. I felt good. I felt good in the car and that was something that was certainly a question mark, not doing it for eight months, especially around here it's a tough track. So, other than Lap 1, Turn 1, a good day."
AlphaTauri are currently at the bottom of the constructors' standings, having scored just two points so far this year. When asked whether he feels he can work with their race car for the rest of the season, Ricciardo replied: "I felt good in it."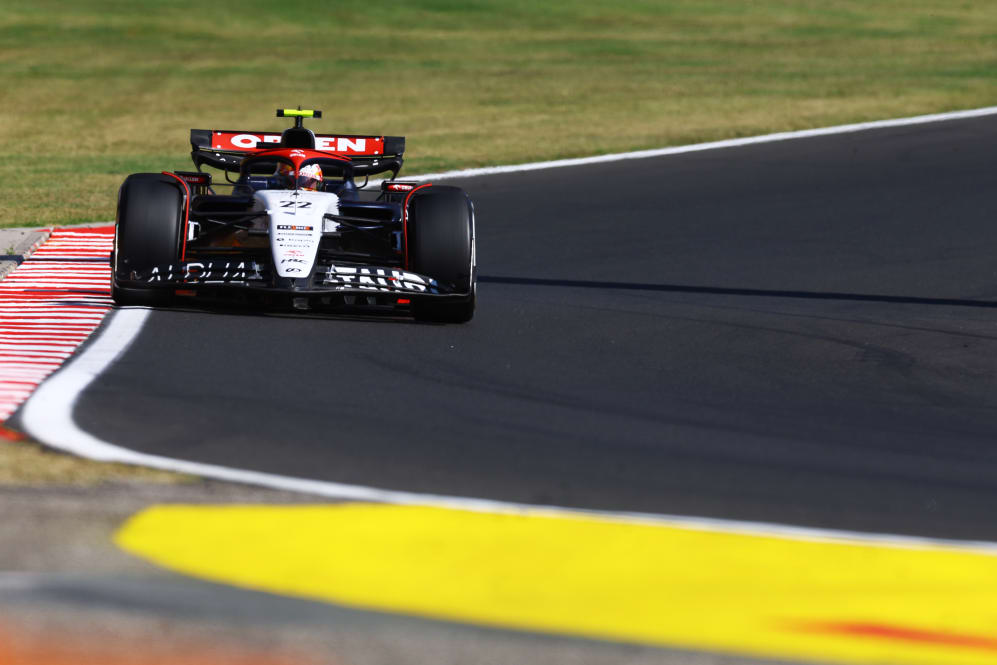 He continued: "Obviously, we are operating at a little lower level of grip than the front cars. It feels relatively balanced, I just think we need to try and find some overall downforce.
"And try to keep chipping away at it. It's my first weekend, I'll keep learning as well as we go, but try to also give the team as much feedback as I can."
FACTS AND STATS: Red Bull records aplenty as champions take 250th podium
Team mate Yuki Tsunoda finished 15th after starting the race from 17th. Reflecting on his Sunday in Budapest, the Japanese driver said: "We chose to start the race on the soft compound tyre today to gain as many positions as possible early in the race.
"The start was good, and I managed to make up quite a few places, so I'm happy with my performance. I had pace and was managing my tyres well today, especially on the soft compound, but unfortunately, it didn't quite work out, so together with the team we'll look at it. It's a shame because the pace was there."