Ricciardo hoping for return to Renault 'sweet spot' at Silverstone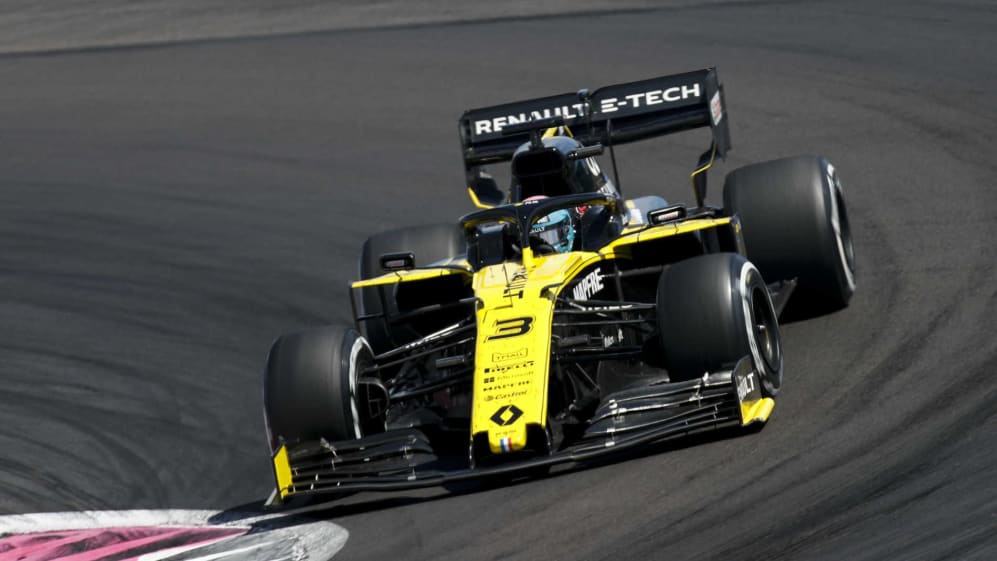 Daniel Ricciardo says that Renault will take a step back at Silverstone and undo set-up changes that compromised his Austrian Grand Prix.
"It wasn't a fun one for us really," said Ricciardo, as he reflected on the last race at the Red Bull Ring, in which he finished 12th. Team mate Nico Hulkenberg fared similarly, a place down.
"We obviously got deep into it afterwards, tried to figure out why were off the pace really, all weekend. I definitely think we lacked some things with set-up and I think we just started in a direction which we kept pursuing from Friday, thinking it was the right way to go, but in hindsight it wasn't."
Ricciardo's comments came after he said that Renault may have a "fundamental" issue with its R.S. 19 after the race in Austria, although he ruled out the possibility of Renault's upgrades having hampered the car's performance.
At Silverstone, however, he appeared to have altered his view on the situation: "It's probably more just a set-up misdirection we went for rather than anything crazy we found on the car… a cracked chassis or something. But I think the car does have a little bit of a sweet spot and I think we had worked towards that the past few weekends, getting those Q3s, building that confidence for myself and that momentum.
"But we shifted away from that in Austria for reasons that seemed to make sense at the time from a setup point of view but I think we moved away from something we got to know, so we'll try and bring it back this weekend for Silverstone and go back to what we know."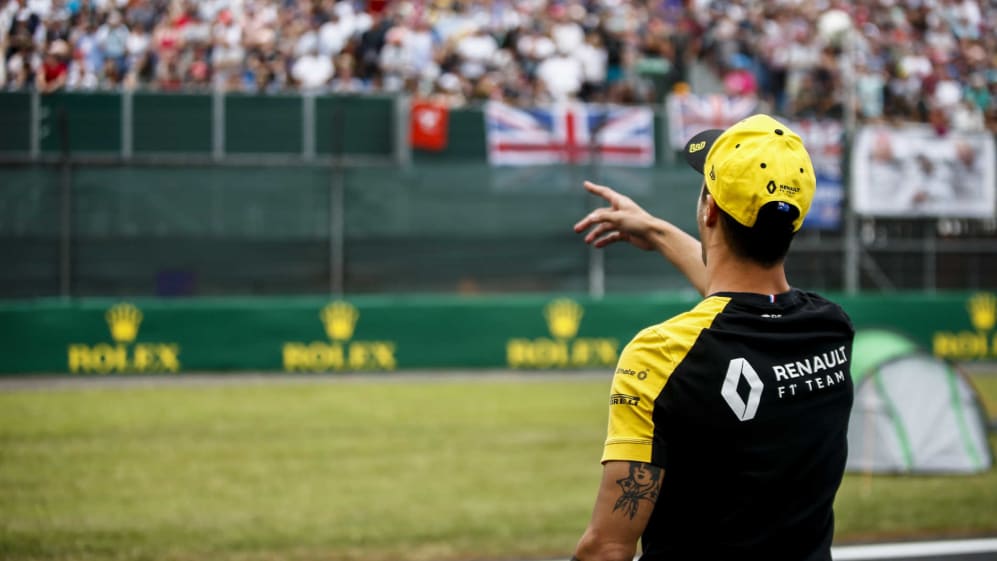 Silverstone's a cool track. I don't know how it would feel if the British Grand Prix was somewhere else
So Renault will now revert their set-up and hope for a result that mirrors their Canadian Grand Prix performance – sixth for Ricciardo and seventh for Hulkenberg. That's a move Ricciardo welcomes.
"There's an area where I feel more comfortable," he said. "Driving the car when I'm comfortable… I like it, and when we start going in a certain direction, that's when we go into problems under braking or whatever.
"Sometimes I'm glad I'm not an aerodynamicist or an engineer, because it could rattle my brain… eight years being here, you still scratch your head. But part of the attraction is when you do get it right and it all kind of works in harmony, it's an amazing feeling."
For now, Ricciardo aims to score some points at the circuit on which he made his Formula 1 debut for HRT in 2011. And he relished the news that Silverstone will stay on the calendar for five more years.
"I'm very happy," said Ricciardo. "It's a cool track and I was here eight years ago this weekend, it was my F1 debut.
"It's always been pretty personal, I'm enjoying it. I don't know how it would feel being somewhere else. It feels normal and right to have it here, it feels like the home of British motorsport, I like that, that real camping atmosphere, that real festival vibe. The Brits love it, and we do too."