Ricciardo hoping new F1 cars are 'a nice handful' as he looks to put 2021 struggles behind him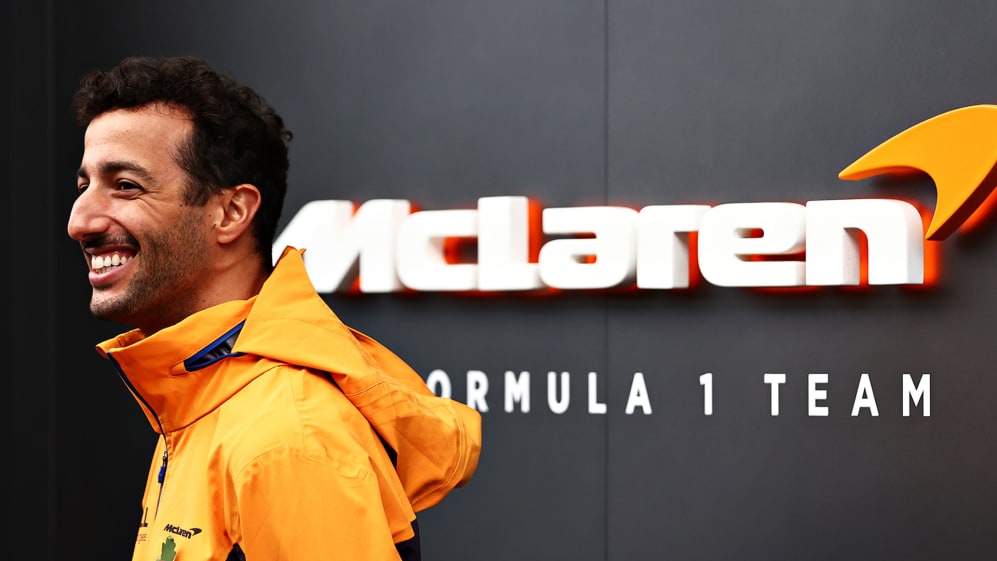 By his own lofty standards that have made him a multiple Grand Prix winner, Daniel Ricciardo's 2021 season was not up to scratch. But the Australian told the media at the launch of McLaren's new MCL36 that he was relishing the prospect of getting behind the wheel of the 2022-spec cars this season, as he looks to put his 2021 struggles behind him.
Despite claiming his first victory since 2018 in Monza in his maiden year with McLaren – and McLaren's first win since 2012 – Ricciardo struggled relative to team mate Lando Norris in 2021, as he worked to get up to speed with the particular driving style required of last year's MCL35M, ultimately ending the year 45 points adrift of Norris.
READ MORE: McLaren showcase bold new livery as they reveal 2022 challenger, the MCL36
And asked at the launch of the new McLaren whether he felt those 2021 struggles had been beneficial to him in the long run, Ricciardo replied: "Yeah, I do think so. It's kind of the beauty of some struggles is that there is always something to learn from a struggle or a mistake or an event... you learn through experience.
"Simply, it kind of occurred to me that I did not really know my strengths. I knew that I could be fast, but I thought maybe because I've got bigger balls!… But going through it, I realised this is what made me fast in years past, this is actually what gives me the confidence in the car, this actually where I am better than others.
"I've gained some good knowledge with that now. I am sure there will still be some highs and lows, but I am sure I will be able to adapt better than in 2021… Hopefully, you'll see me driving free as a bird in 2022!"
The 2022-spec cars have been designed to create closer racing, with the downforce generated predominately through working the underfloors of the cars. And asked how he hoped the cars would behave on track, Ricciardo replied: "Race cars can be nice handfuls. If you watch IndyCar, they're wrestling them, especially on the road courses.
"For me I look around and say that looks fun. So, there is a nice fun and an ugly fun. I hope this is the nice fun!
"If this allows us to be closer, to have a little bit more of a braking zone – I hope we have to brake a little bit earlier on these cars and buy ourselves a bit more distance to work with," added Ricciardo. "I think that will promote not only more overtaking but more chances for the big D.R.I.C.C. to come back!"
READ MORE: 'It's definitely a big opportunity' says Norris as McLaren reveal 2022-spec MCL36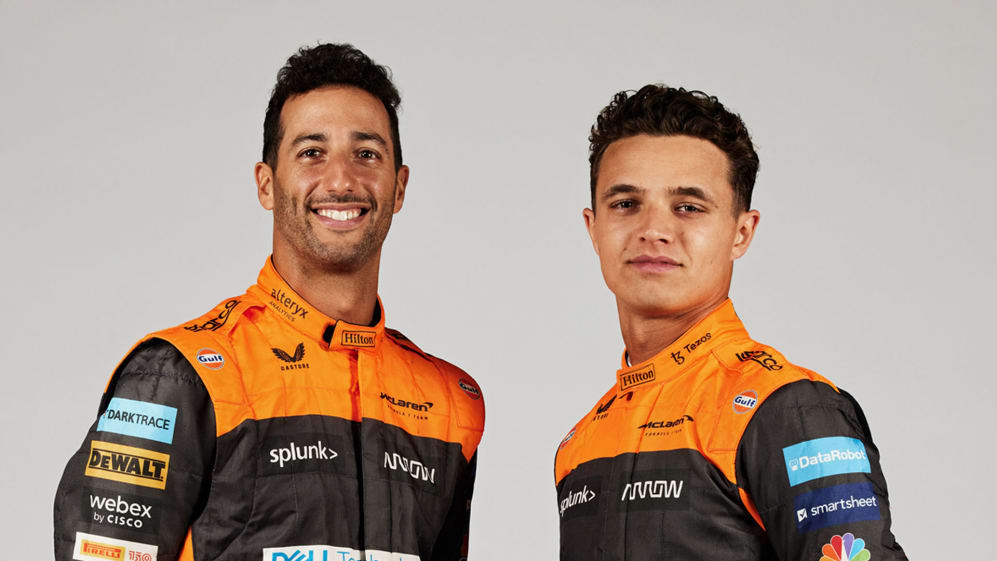 Ricciardo also took time off over the winter to return home. And despite a two-week hotel-based quarantine upon arrival in Australia, he added that seeing family had been a "fix" that he'd needed ahead of beginning a record-breaking 23-race season.
"It was really nice to get back," said Ricciardo. "It wasn't without its struggles, as I was staring at a hotel ceiling for two weeks! But actually walking out and getting the air hug from Mum and Dad and all the rest of them, it was really nice.
READ MORE: Ricciardo calls Monza 2021 win 'biggest moment of my career'
"Then I had about four weeks at home, out of quarantine, a lot of that was with the family, doing simple things and catching up, so it was the refresher I needed. It's always hard leaving, and it doesn't make leaving any easier, but that was the fix that I needed and certainly longed for it at times in '21."
The MCL36 is set to hit the track at Barcelona for a filming day, ahead of the start of pre-season running at the circuit on February 23.