Ricciardo calls Monza 2021 win 'biggest moment of my career'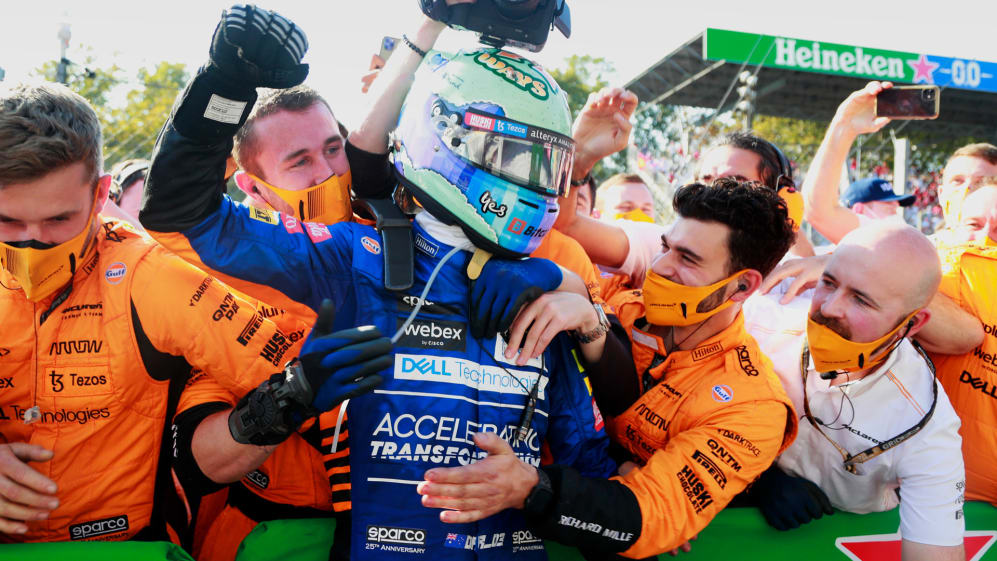 Daniel Ricciardo returned to the top step of an F1 podium for the first time last year at Monza, having struggled to get to grips with McLaren's MCL35M early on. And Ricciardo reckoned that the Italian GP victory wasn't just the highlight of his "wild" year – but perhaps the highlight of his career so far.
Ricciardo left Renault and joined McLaren for 2021, his new team achieving a P4 finish in the championship thanks in part to the Australian's Italian Grand Prix victory – that race having been voted the best of last season on F1.com, with McLaren also securing the only one-two of any team in 2021.
WATCH: Pirate Seb, seething Sainz and napping Norris – Enjoy the funniest moments from the 2021 season
And Ricciardo, when asked for his "proudest moment" of last season, said: "I have to go with Monza. But that's not just because I won the race. It's more the fact that I'm sure 99% of people would have not put me down to win a race this year, so that's why I'm most proud of that moment; I found a way to overcome some of the lows and make the most of the opportunity when it came.
"The more time that passes since Monza, the more that I actually realise the effect of that. And I really do think it was the biggest moment, win, race, day of my motorsport career."
Monza success aside, Ricciardo – in an interview on McLaren's website – added that he rated his last season as a "six" out of 10. When asked whether he had any regrets, he offered a typically candid answer, and compared the trials and tribulations of his first season with McLaren to his final season with Red Bull back in 2018.
READ MORE: PALMER – My star performers and stand-out moments from the 2021 season
"For me, some of the low days this year weren't for a lack of trying, so in a way, I don't regret anything either. I don't feel like I could have tried any harder. If I felt like I hadn't given it my all then maybe I would have some regrets, but I don't. So yeah, no regrets, just memories – those words were my first tattoo, actually.
"The second half of 2018 had its challenges… but this year as a whole, yes, absolutely: thinking about the first half and then the highs, it's been pretty wild. I certainly reflect on the second half of the season much better than where I was reflecting back in August."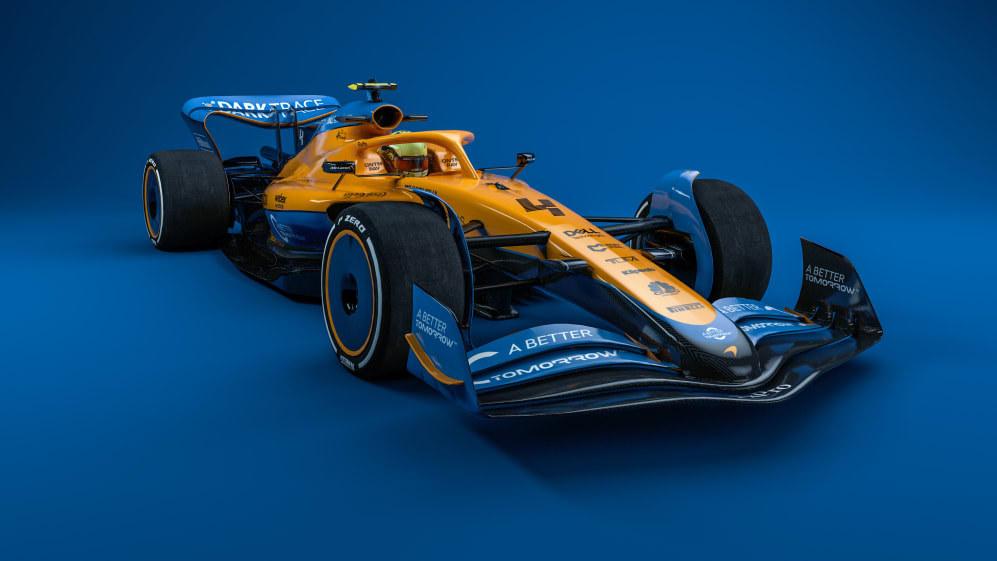 Now McLaren, who missed out on third in the championship to rivals Ferrari, gear up for a new season with new cars, and Ricciardo added that the new rules and machinery should make for more of the excitement we witnessed in 2021.
"I think the new cars are very exciting for F1 because they should mix things up a bit. I mean, [in 2021] things were quite mixed up at times: we saw a few different winners and a lot of teams on the podium.
READ MORE: 10 things every Formula 1 fan should be excited for in 2022
"I think [2022] opens the door to more of that. The main thing we all want… is closer racing – to follow a car in front easier and have more battles," he concluded.
The Woking squad continue with Mercedes power for a second season and aim to return to their glory days as a new era of F1 dawns.