Ricciardo labels Spanish GP 'a really, really sad race' after falling to P12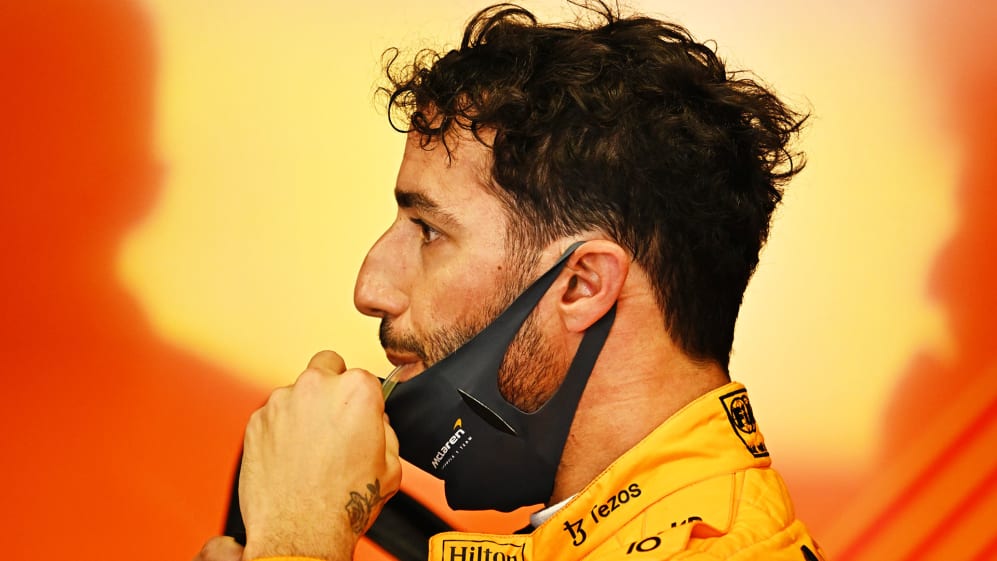 Daniel Ricciardo was a bemused man after the Spanish Grand Prix, with the McLaren driver unable to explain where the pace in his upgraded MCL36 had gone, as the Aussie driver – who started the race in ninth place – came home in P12, to make it a third Grand Prix in a row that he has finished outside the points.
Ricciardo had made his way up to P8 early in the race – aided by a collision between Lewis Hamilton and Kevin Magnussen – at which point he looked set to score his first top 10 finish since Australia. However, Ricciardo began to fall back down the order and was easily overtaken by drivers behind him, including former team mate Esteban Ocon and current team mate Lando Norris.
When asked about where the pace in his car had gone, Ricciardo said: "That is the question that I'll be searching for as well in the debrief and for the next few hours. Yeah, it wasn't there from the start, and it wasn't like I had understeer – I mean, I did but it was overall lack of grip.
READ MORE: 'One of the hardest races I've ever done' – Norris diagnosed with tonsillitis after gritty drive to P8 in Spain
"I thought at the start of the race it was really, really slow and I thought maybe temperatures just got too high or something with the tyres. At the start you're obviously fighting cars and stuff like that can happen, but yeah, we did a three-stop race so I had four sets of tyres today and was very, very slow on all of them. Not sure. A really, really sad race."
McLaren were one of many teams that brought upgrades to the Spanish Grand Prix in the hopes of improving the performance of their car. But after his struggles in Barcelona, the eight-time race winner admitted that he was hoping to discover that there had been an issue on his car in order to help ease his mind.
"I mean, everyone came into the weekend curious for how they are going to perform," continued Ricciardo. "It's one of those races where it was so slow – it almost sounds bad to say but you hope that something was wrong, you hope that we find something that's like 'oh that's why', as it's more concerning if we don't.
READ MORE: Sainz calls getting on top of 2022 Ferrari 'a whole new challenge' after costly error in Spanish GP
"Like I said, I wasn't like a tenth or two-tenths off, it felt like over a second at times. I don't know that for a fact, but certainly I saw the cars pass me and pull away very quickly. Yeah… tough one."
McLaren Team Principal Andreas Seidl was able to offer up a partial explanation as to why Ricciardo struggled so much during the race, but says his team have a lot of work to do to understand the full picture.
"On Daniel's side unfortunately, after getting into Q3 yesterday, we were struggling a lot with the rear of the car," said Seidl on Sunday evening. "Whenever we tried to push more [we] went backwards in the race, finishing in P12. We have some homework to do over the next couple of days to understand why."