Ricciardo says he feels like 'a beginner' at McLaren, as he reveals team still coaching him on driving style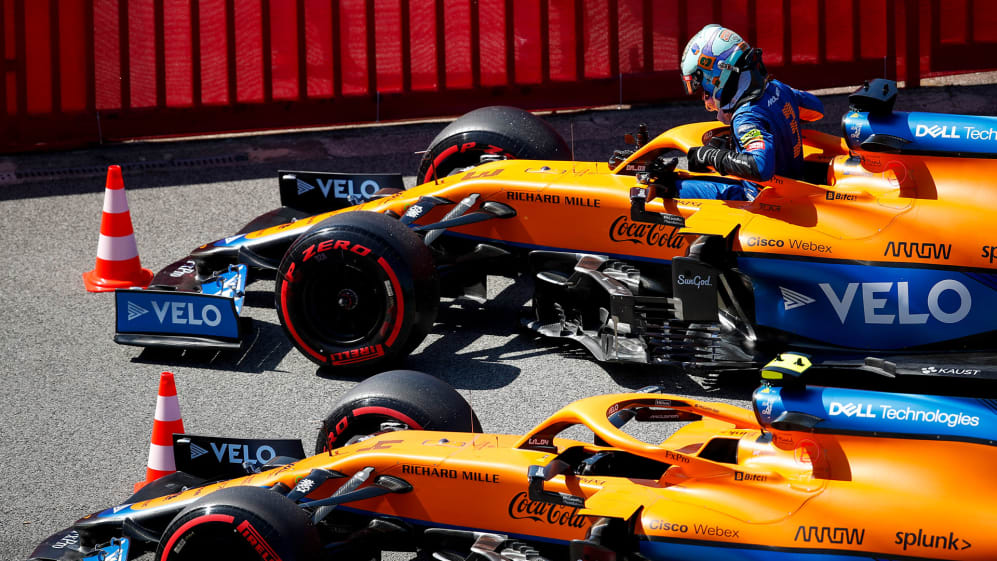 Daniel Ricciardo enjoyed his best weekend since joining McLaren at the Spanish Grand Prix, qualifying seventh before finishing sixth, having outpaced team mate Lando Norris on both Saturday and Sunday. But Ricciardo said that he still had much to learn about the team's MCL35M, revealing that he was still being coached by his engineers on how to drive the car.
Ricciardo has been paired up at McLaren this season with Carlos Sainz's former race engineer Tom Stallard, who's been heard on team radio guiding Ricciardo on techniques he could use to get the most out of the MCL35M package – which Ricciardo has admitted isn't suited to his natural style behind the wheel.
TREMAYNE: Why Spain suggests Ricciardo could be back in business – just in time for Monaco
And speaking at the Circuit de Barcelona-Catalunya, Ricciardo gave an insight into the conversations going on between him and Stallard when Ricciardo's out on track.
"It's like being a beginner all over again, being tutored every corner!" laughed Ricciardo. "'Good job, do that better, okay, improve a bit more here.' Obviously the feedback I'm getting from the team is good and they're obviously trying to get me into some good habits with this car and the characteristics.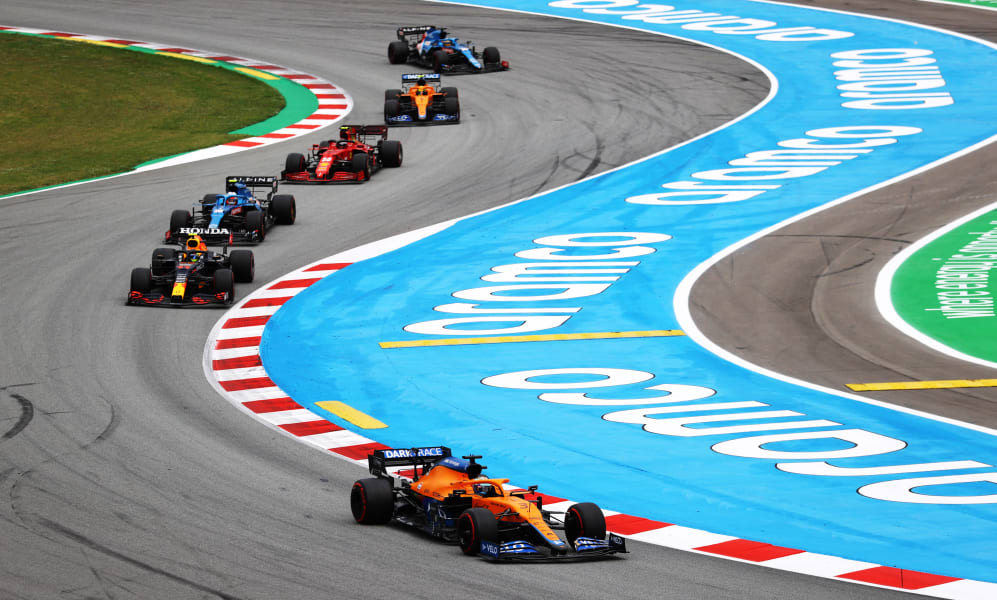 "So things like that, whether it's braking or the way you get on throttle, it's something unique and I guess I'm still having to be a little bit conscious about that and teach myself enough that it does become natural."
Ricciardo went on to admit that the "familiarity" of running at Barcelona over the Spanish Grand Prix weekend had helped him feel more at ease with his McLaren – after two previous race weekends at the little-used Imola and Portimao – while revealing that long-radius corners were still a key area of focus for him.
"Barcelona's so familiar, and I think some familiarity is good for me right now to kind of get up to speed," said Ricciardo. "So I was certainly more comfortable. Say if there's 15 corners on this track, 10 of them I would say I was feeling good in, but there's still a handful that I know I can execute better [and] I know over time I'll start to find those extra little half tenths here and there to get a bit more out of the car.
READ MORE: Ricciardo happy to face 'good problems' on way to joint-best finish for McLaren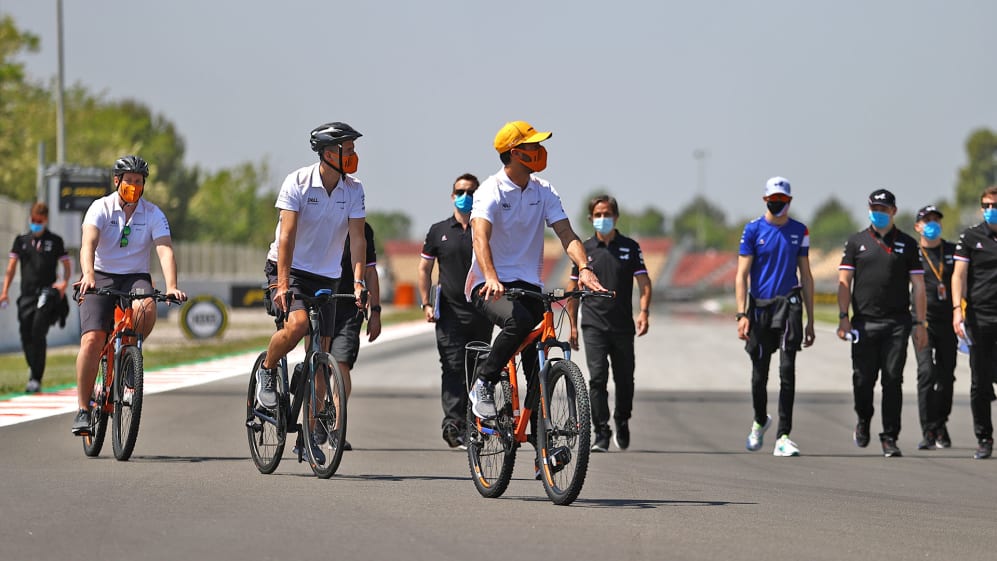 "It still does require a bit of thought in some corners," Ricciardo added. "I think the quicker corners are a bit easier: you kind of just chuck it in and hold on.
"But these kind of longer corners where you're in the corner for a long time and having to be quite delicate and precise, that's where... the car is sensitive, and it's working well in some ways but not well the others, and I think I'm certainly trying to programme myself to basically learn how to drive faster. So I'm back at school!"
DRIVER MARKET: F1's silly season for 2022 has already begun - but what are the big stories?
Ricciardo currently sits seventh in the drivers' standings to Norris' fourth, having scored 24 points to his team mate's 41 – with Formula 1 now heading to the Monaco circuit Ricciardo won at for Red Bull in 2018.