Ricciardo says he took inspiration from tennis superstar Naomi Osaka for latest face mask design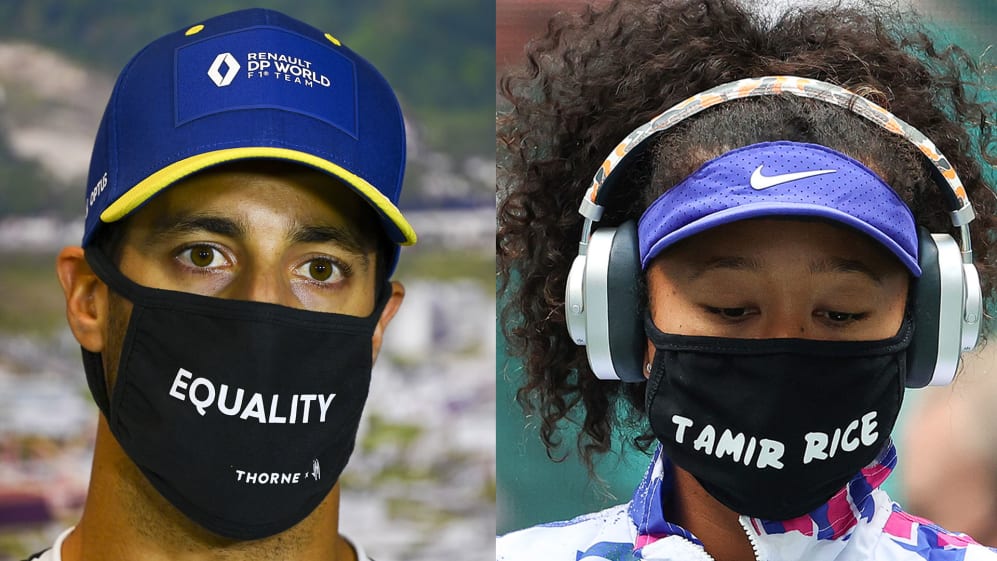 Japanese tennis player Naomi Osaka has made quite the impact on Daniel Ricciardo, who has taken a leaf out of the former world number 1's book and chosen to display a message thats call for equality and justice amid global protests centred on events in the United States.
Osaka won the US Open in September, wearing different face masks in support of the Black Lives Matter movement as she walked on court. Ahead of this weekend's Russian Grand Prix at Sochi Ricciardo, who sported a face mask with 'equality' printed across the front, explained the message and how Osaka shaped his decision.
READ MORE: The inner steel behind Ricciardo's smile – and why McLaren wanted it
"I saw after the US Open, was it Naomi? I saw what she'd done with her face mask and I was like this is a very strong voice for us, it is prime real estate," began Ricciardo.
"I saw she'd used it really well and when I received this I was like, 'it's perfect'. So it should be that simple: treat everybody equally and everybody's happy, that's how the world goes on, but it's not like that.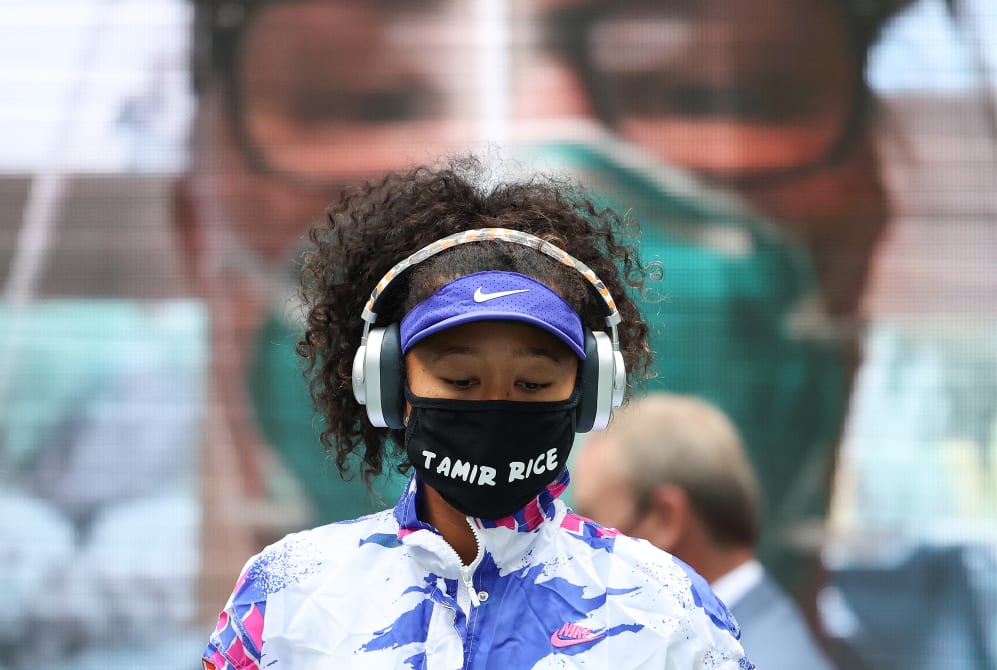 "We have to continue to raise awareness [of inequality] and Naomi has been doing amazing, so huge congratulations to her, and I think she's an incredible inspiration with what she's done with her platform. I think we just have to continue to push on the issue," Hamilton said at the last race at Mugello.
Meanwhile, on Thursday Hamilton named ex-McLaren Racing boss Martin Whitmarsh as one 14 members of his new commission to encourage diversity in motorsport and engineering.