Feature
The inner steel behind Ricciardo's smile – and why McLaren wanted it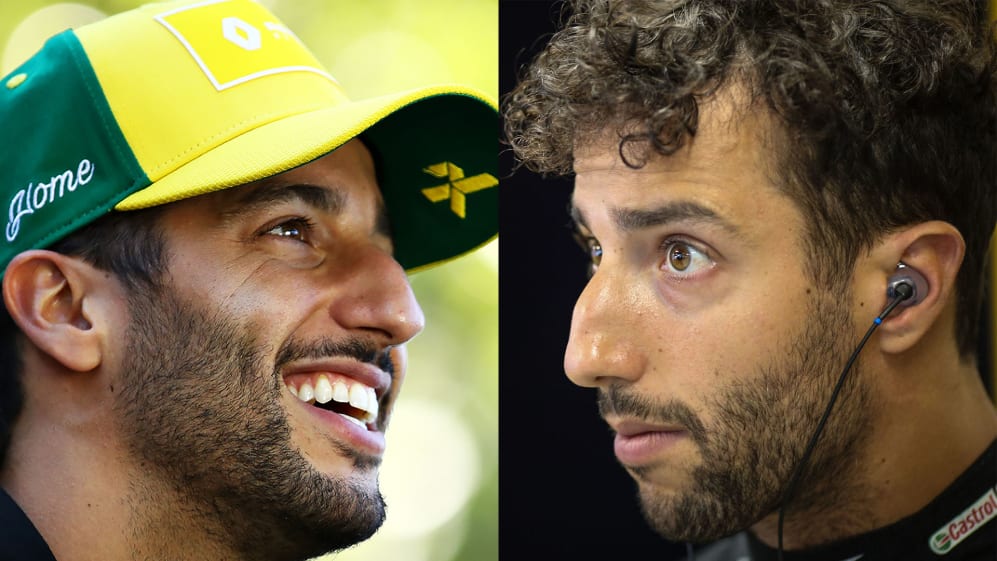 Daniel Ricciardo is probably the smiliest, happiest Formula 1 driver there has ever been. Rarely, if ever, do you see the Australian frowning, even on the toughest of days – and, he's had a few of those in F1. But that doesn't mean he does not care – or that he doesn't get angry. Quite the opposite in fact…
READ MORE: Why Ricciardo has gambled his future on McLaren – rather than staying at Renault
Punching through doors - literally
It's the autumn of 2018 and Ricciardo is having a torrid year, so much so he's already shocked the F1 world by announcing he's dumping Red Bull for Renault for 2019. After six races, he'd won two Grands Prix and was considered an outside contender for the title. But since his win in Monaco, he's not stood on the rostrum since.
The frustration gradually builds. And at the United States Grand Prix in Austin he can keep a lid on it no more.
His race is just eight laps old when a mechanical problem forces him to retire from fourth. It's his seventh DNF of the year. To make matters worse, team mate Max Verstappen finishes second after starting 18th.
When he gets back to his driver room in the paddock, he snaps.
"I scared myself in Austin 2018," said Ricciardo, as we chatted on a sofa in the Renault hospitality unit, back in pre-season testing. "I remember walking back to the pits. I had the sympathy from everyone but I felt I had so much sympathy this year, it means nothing.
READ MORE: From Montreal to Monaco: Ranking Daniel Ricciardo's 7 F1 victories so far
"I got back to my room and I started punching the door in my room. It was cheap material and I put my hand through it. Then my hand followed through and hit a metal bracket.
"Then I kicked it, and it went through into Max's room. He was still on track, so it was fine. When he walked back, his trainer messaged us that night and said thanks for decorating my room.
I'm hard on myself because I know what I'm capable of...
"Then my hand started to swell. I got a little ultrasound machine to check if the bone was broken. For an hour or so, I was really dark on myself, because I was like, 'I've just broke my hand'.
"But I hadn't! I iced it the next three days because then we went to Mexico straight after. I was hoping 'please be OK for Mexico' and it was fine. The physio did the ultrasound thing, he said if you feel a tingly feeling, it means you've got a fracture. I didn't even want him to do it. I didn't want to know. But he said I had to do it. So he ran it over, and I really thought I was going to feel something – and I didn't..."
WATCH: 'I thought I'd have a world title or three by now' – Daniel Ricciardo bares his soul ahead of the season
Ordinarily, you'd expect your Team Principal to give you the hairdryer treatment for such an indiscretion, considering it could have stopped him driving. But that didn't happen. Red Bull boss Christian Horner and Red Bull Motorsport Advisor Helmut Marko kept schtum given the circumstances.
"It was one of those situations where, because I had such a bad run, they couldn't get angry at me for getting angry. It was just an awkward thing. But it was OK!"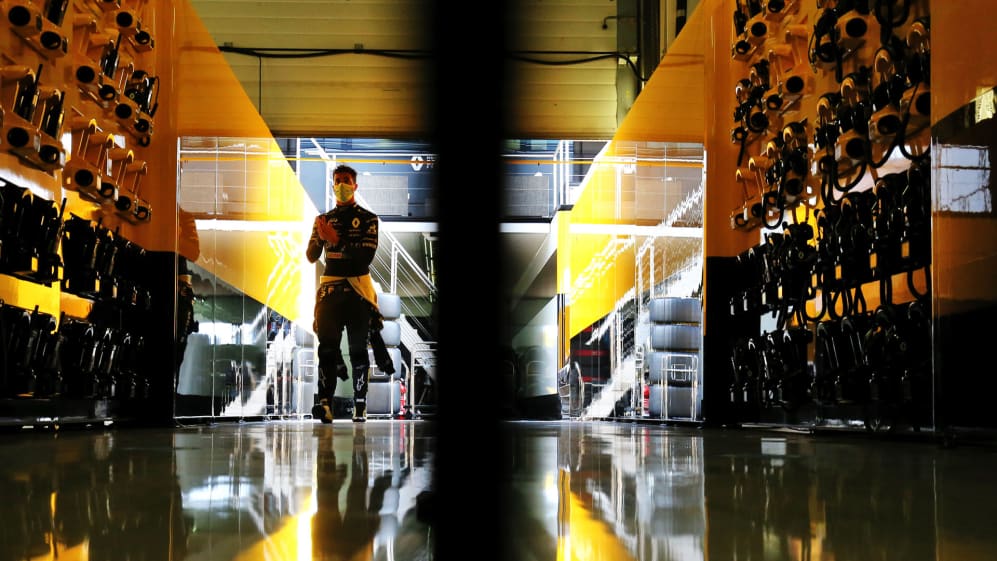 Finding – and addressing – his weaknesses
Ricciardo has had similar frustration since joining Renault, the Australian managing just 54 points last year, with only one top-five finish. That is well below the high bar Ricciardo sets for himself, a seven-time race winner and scorer of 29 podiums, even if Renault were a midfield rather than race-winning package.
While sometimes there was disappointment with the team, when a mechanical issue had caused a DNF, there's also plenty of frustration within himself. And here lies one of Ricciardo's greatest strengths – but also one of his biggest pressures.
READ MORE: Ricciardo explains the reasoning behind his McLaren switch – and why he made the call so early
"I'm only hard on myself because two things – experience has taught me that brushing things under the carpet, you're not going to learn," says Ricciardo. "If you fully expose yourself, you will find your weaknesses and you'll have a chance to improve and build on those. I've hate hearing excuses – I'll watch other sports and I'm like 'Dude, that's just an excuse'. I don't want to be that guy. Because someone is going to see this! I'd rather be honest, put my hands up!
I just wanted to break something...
"It also reminds people that we are human. We are professionals and sometimes we shouldn't make silly errors, because this is our profession, but it does happen and there's variables.
"And then the other side I'm hard on myself because I know what I'm capable of, I have that belief. When I'm hard on myself, I know I could have done better. There was Mexico qualifying last year, where I legitimately avoided the TV pen because I was too worked up.
READ MORE: How one key lap allowed Daniel Ricciardo to snatch his first win at the 2014 Canadian GP
"I went around the back trying to find something I could punch and break, because I just had so much anger in myself. The car wasn't perfect, and I was frustrated at that, but deep down, I should be better. The car is never going to be perfect.
"I should be better, I should be able to find a way and I didn't, I just wanted to break something."
Keeping perspective
For the record, he didn't find anything to break – "I need to see destruction, I need an inanimate object" – but he did calm himself down. "I took a few deep breaths – and it was fine. I am hard on myself because I really do believe in myself."
Ricciardo doesn't let the misery linger, though, which is why that smile is back so quickly. "I can also relatively quickly just change perspective in things," he says. "Why am I furious right now? OK, it's because the engine blew. It's not in my control, so I can't be angry with myself.
READ MORE: Enforced F1 break might extend my career by couple of years, says Ricciardo
"It's about perspective. I never want to be that guy in the room. Also, if it's something like an engine failure, the team is already down. The Renault guys, for example, must feel like complete shit. If I start throwing things around in front of them, it's not helping. They know they have work to do, things to figure out. I don't need to compound that any more. Sometimes it does linger, but normally 24 hours and I'm good."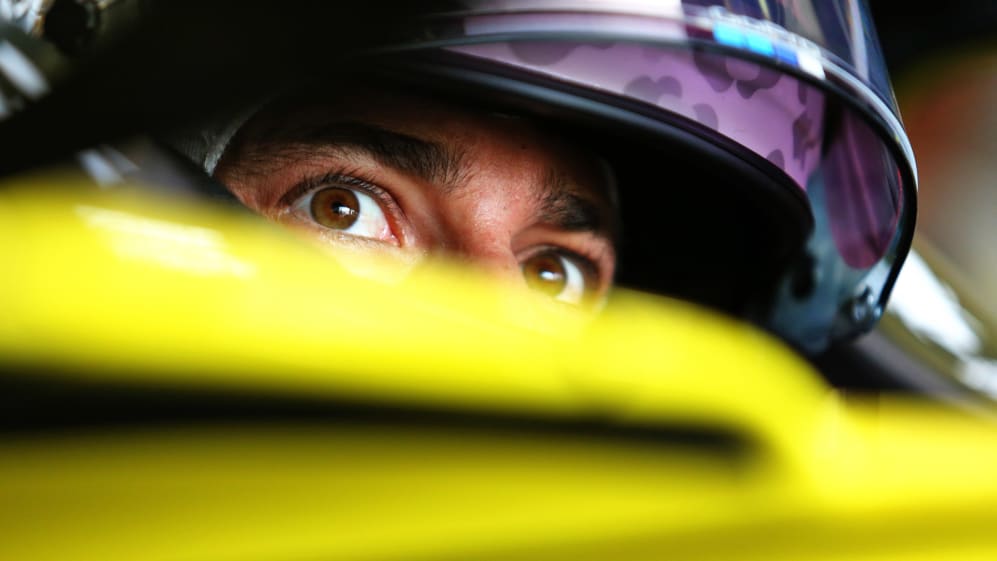 Being a great racing driver isn't just about speed – it's about so much more.
Ricciardo has the speed, of that there is no doubt. But it is the pressure that he puts on himself to deliver, combined with his sense of perspective and desire to work with his team to push forward, which makes him such an attractive driver proposition.
And that is why McLaren snapped him up, having missed out on his services before, to partner Lando Norris next year. The Australian in a Mercedes-powered McLaren could – and should – be a formidable proposition.