Ricciardo says Renault 'right at the front' of midfield performance battle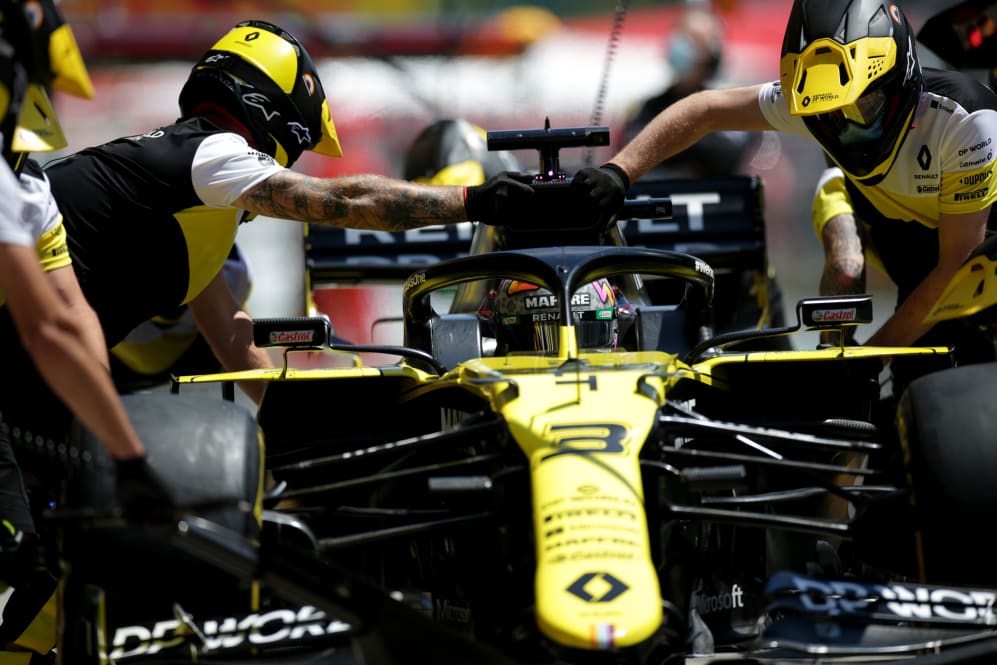 While much of the midfield talk following the 2020 Austrian Grand Prix was about whether McLaren or Racing Point were the stronger team, Renault's Daniel Ricciardo feels that his squad are right in that mix too – even if they don't yet have the points to show for it.
Ricciardo was Renault's best qualifier last weekend in P10, before an overheating problem forced him into retirement during the race – while rivals McLaren secured a podium with Lando Norris, and Sergio Perez narrowly missed out on one for Racing Point.
READ MORE: 'Down to the drivers' to make the difference in tight McLaren/Racing Point battle, says Perez
But with Ricciardo having been hampered in qualifying by yellow flags, and with team mate Esteban Ocon having climbed from P14 on the grid to P8 by race end, Ricciardo felt that Renault shouldn't be discounted in the midfield battle...
"I think it's close," said Ricciardo ahead of the Styrian Grand Prix. "The whole field certainly seems a bit closer this year… from the second row back it is tight. I was happy with the car really from the get-go on Friday [last week]. I think Lap 1 was solid and we built from there.
"Qualifying, we were a bit unlucky with the yellow, otherwise I think we were a top seven, safe to say top eight car. I think we're there, at least where we want to be. We're certainly in that fight."
READ MORE: 'Very motivated' Alonso has already texted me about 2021, says Ocon
Ricciardo did say, however, that he was hoping to find some more race pace from his R.S.20, revealing that its performance when heavily fuelled still needed refining.
"With fuel, obviously there's a lot more weight and a lot more stress on the tyres in particular," said Ricciardo, "and it's just the way we go about that and managing the car and let's say the energy being put under the tyres and the load with the extra fuel… Especially the track was really hot on Sunday and it probably just got away from us for a few of those reasons.
Renault have no plans to run Alonso in FP1 sessions in 2020, says Abiteboul
"The race was obviously a bit cut short for me, but I think even though I did only a small amount of laps, I think there were still some things which I learned from the race which we can be better at.
"But quali-spec car, I think we're there. Hard to say what position I think we are, but in that midfield, I want to say we're in that [group], right at the front of it, within a tenth."