Renault have no plans to run Alonso in FP1 sessions in 2020, says Abiteboul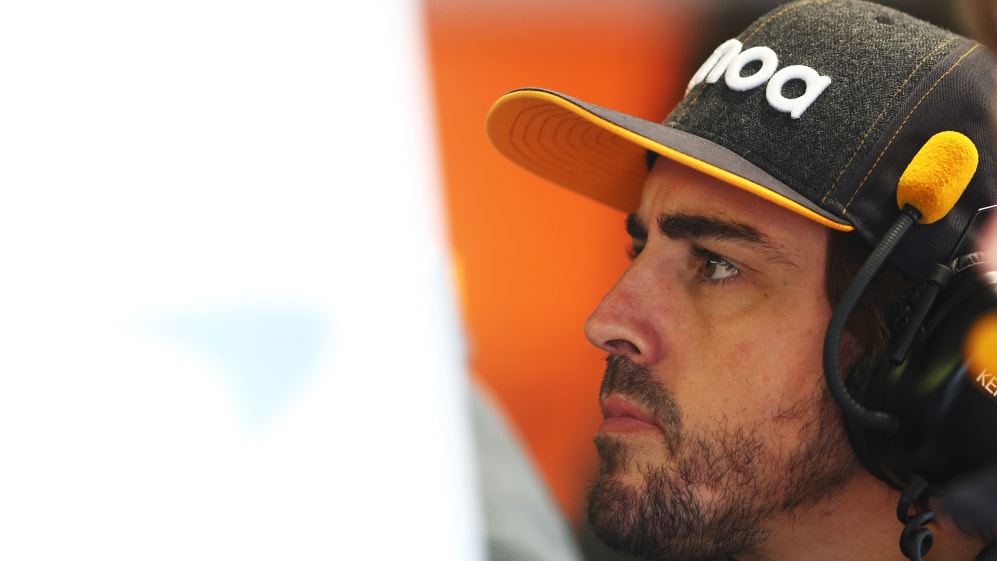 By the time Fernando Alonso makes his Formula 1 comeback next year with Renault, it will be more than two years since he left the sport – but his new boss Cyril Abiteboul says there are no plans for the Spaniard to run in any Grand Prix weekend practice sessions this season to help him get back up to speed with F1 machinery.
The Anglo-French team announced on Wednesday that Alonso would be returning to Grand Prix racing in 2021 with the team he won both his world championship titles in 2005 and 2006 with.
The 38-year-old left F1 in 2018 after a disappointing four-year stint with McLaren, and has since been racing in the World Endurance Championship – where he has won the 24 Hours of Le Mans twice – as well as various other series and events.
ANALYSIS: The reasoning behind Alonso and Renault's blockbuster 'family reunion'
In previous years, Alonso could have held a private test in order to acquaint himself with the current generation of F1 cars before his comeback, but that is no longer allowed under the rules, meaning his only chance of driving a 2020-spec car is in the Friday FP1 sessions at Grands Prix weekends – but Abiteboul says there are no plans for him to do this.
"I don't think he needs an FP1 to get familiar with the procedures in a Formula 1 car," Abiteboul said. "I don't think he needs that. That's not the plan."
But the Renault chief did say they might explore giving Alonso some miles in an older car, which is allowed under the rules.
"We'll see if there is any obvious opportunity," he said. "We have always the possibility of running him in a 2018 car. To confirm, we don't have any firm plan.
BUXTON: Alonso's Renault return is romantic – but what legacy will he write?
"He will at some point get into our factories to get to meet the team. He knows some members of the staff, some people are new. I think it's a great opportunity that he has some time in advance of next year to get familiar with the team, the way that we're working, and also let's be clear, he will be a boost for the staff motivation.
"A lot of the people who have joined, in particular Enstone, were maybe students or at school when Fernando won his first title with us, so for them to be exposed to who he is and his culture for performance and winning is something that can come from Fernando, so we will clearly try to take the opportunity of what he can bring to the team. But no, as far as FP1's concerned, I don't think it's a necessary investment."
DRIVER MARKET: What does Alonso's return mean for Sebastian Vettel?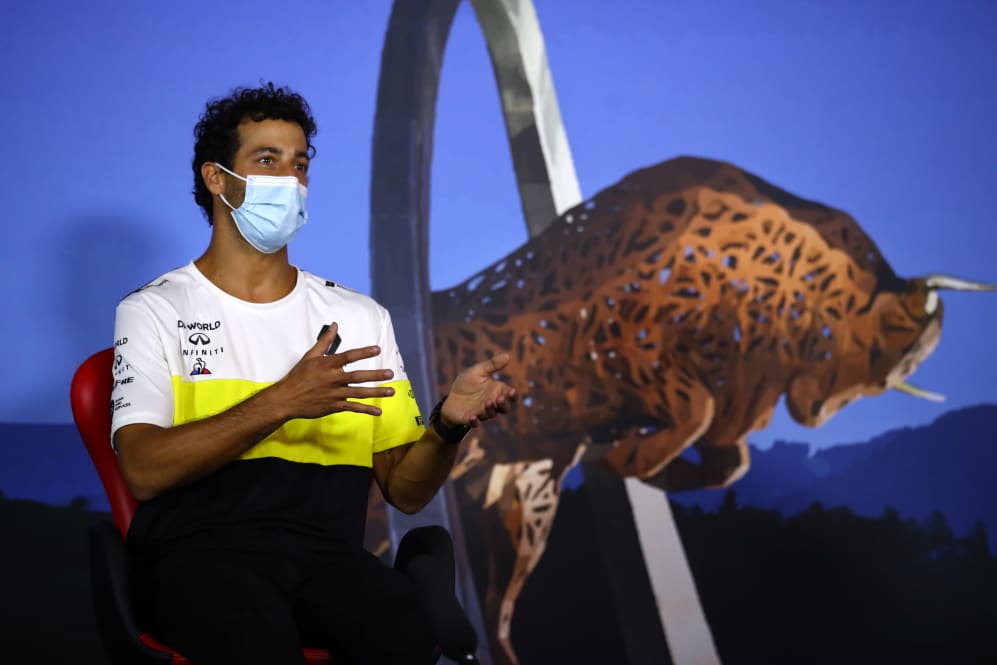 Meanwhile the man Alonso will be repacing at Renault was was asked on Thursday whether he'd be happy to hand over his Renault R.S.20 to help the Spaniard get back up to speed with F1.
"No," came Ricciardo's blunt answer. "I heard the words 'help Fernando Alonso'. He doesn't need any help! It didn't look like he'd slowed down at all with age. His last season in F1 was a pretty strong one from everything I heard and saw. Obviously the results weren't always there but as far as getting the most out of the car I think that was pretty evident that he was, so I don't think he needs help.
READ MORE: 'Very motivated' Alonso has already texted me about 2021, says Ocon
"It's going to be great for the sport," Ricciardo added of Alonso's return. "He's such a name in the sport and has been for so many years, so to return with the team and the brand that got him his titles, I think it's a good fit.
"And I'm excited to race against him again. Personally, [we had] some good battles along the way, but always I felt a very good level of respect as a racer with him, so it's cool."