Ricciardo says triple header will 'fast-track' progress with McLaren, after bagging points in Baku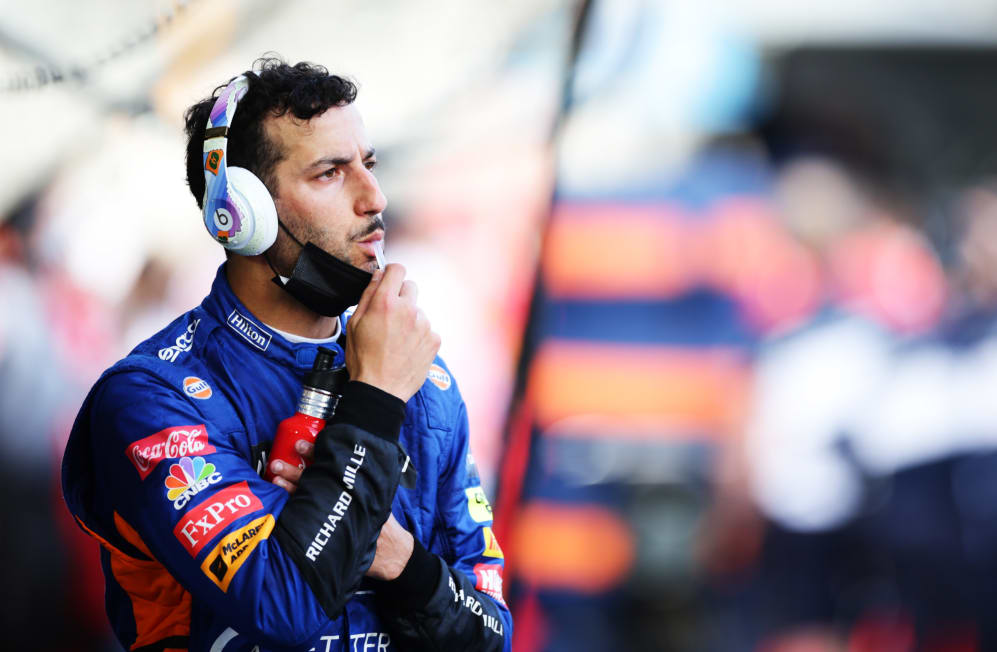 After a rollercoaster Azerbaijan Grand Prix, Daniel Ricciardo says he's looking forward to the upcoming triple-header of races – beginning in France before two Grands Prix in Austria – which he says will "fast-track" his progress at McLaren.
Ricciardo finished ninth in Baku from P13 on the grid, and while the McLaren driver hasn't hit the heights with his new team that fellow new recruits Sergio Perez or Sebastian Vettel have at Red Bull and Aston Martin respectively, the Australian said he was just grateful to complete the race and is looking ahead to the first triple-header of 2021.
READ MORE: Disappointed Binotto says Ferrari were 'expecting better' from Baku after second straight pole position
Asked if he could take comfort from his Azerbaijan result, Ricciardo replied: "I can. Just getting the laps in and completing the race – that sounds so basic – but just to keep learning with the car. I think there's moments in the race that took a bit more from it but I think that's important and yes, a couple of points.
"I think in a race like this anything can happen. We could be podium, top five, or we could be in the wall on Lap 1. So we'll take it, and [I'm] looking forward to a triple-header actually. Getting into a rhythm, getting into three races in a row. Bit more conventional, bit more run-off room, won't do us any harm."
The Honey Badger explained that three races in a row would help him get to grips with the MCL35M and "fast-track" his progress, as Ricciardo is now 40 points behind team mate Lando Norris in the standings.
"When you're trying to learn any sport, the best way to learn is practice and doing it and that's the unique thing with our sport, we can't do it every day, we can't just go out tomorrow and go and run a few laps, so I think having three consecutive weekends and putting in the practice consecutively will fast-track my progress.
READ MORE: Norris happy with recovery to P5 in Azerbaijan GP after 'annoying' opening lap
"We've got the simulator and these things help but in the simulator, the walls don't hurt. So it's never quite the same," he added.
McLaren left Baku just four points behind Ferrari in the Constructors' Championship, while Norris is fourth – behind Azerbaijan winner Sergio Perez – in the drivers' standings.