Ricciardo seeking answers after finishing FP2 'a long way off' Hulkenberg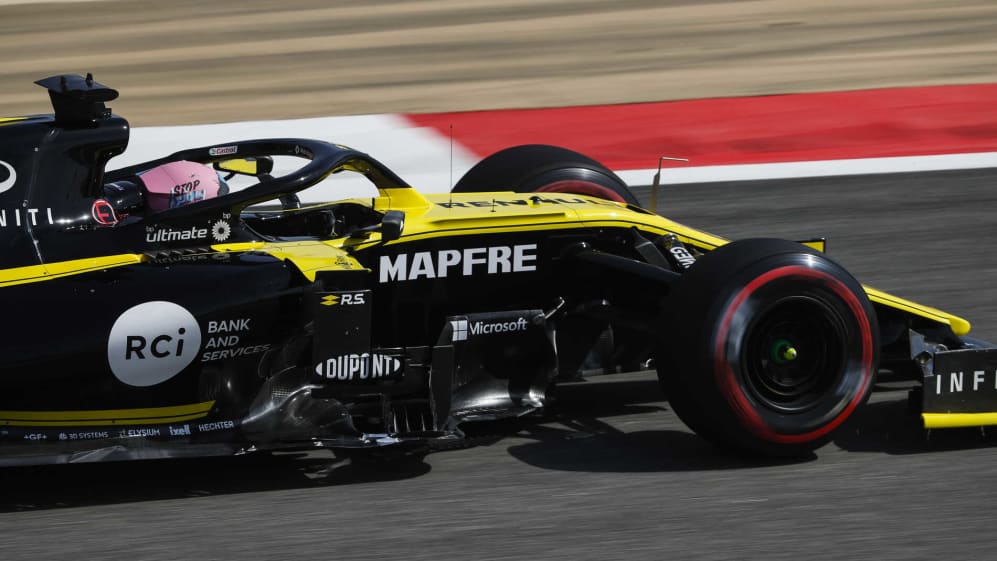 "More grip". That's what Daniel Ricciardo said he wanted from his Renault R.S.19 after ending up a full 1.179s off team mate Nico Hulkenberg's time in Free Practice 2 in Bahrain.
Hulkenberg caused a stir in the session by going fifth for Renault, 0.056s quicker than the Red Bull of Max Verstappen. There were no such headline times for Ricciardo, however, the Australian lapping the Bahrain International Circuit around two seconds off the front-running pace set by Ferrari – and he was still puzzled about the pace difference between him and his team mate when he faced the media on Friday night.
"It was quite difficult, especially on the qualifying sim in the afternoon," said Ricciardo. "I mean, I was a long way off, so we are just trying to figure out why. I think once we did the long run on high fuel it seemed a bit more representative again, but I certainly feel it can be better."
MUST-SEE: Giovinazzi and Hulkenberg clash in FP1
So, what improvements would Ricciardo - who was given a new chassis for Bahrain as a precautionary measure after his dramatic start-line incident in Melbourne - be asking for during his engineering debrief?
"I'll try and answer it well instead of saying more grip. Er, traction. Well, it's not just traction – there's a few things we're trying to improve: driveability, ride and response of the car, things like this. I feel there's quite a few thing that are fighting against each other in a way, so once we clean that up, then hopefully that improves the traction."
After a slow start for the team in Melbourne, Hulkenberg finally showed in Bahrain that there is decent pace in the Renault R.S.19 this year. And Ricciardo will now be hoping that he, too, can find some way to unlock it to get back on an even footing with his team mate.