Ricciardo 'stoked' with P4 as he leads Renault's best qualifying of 2020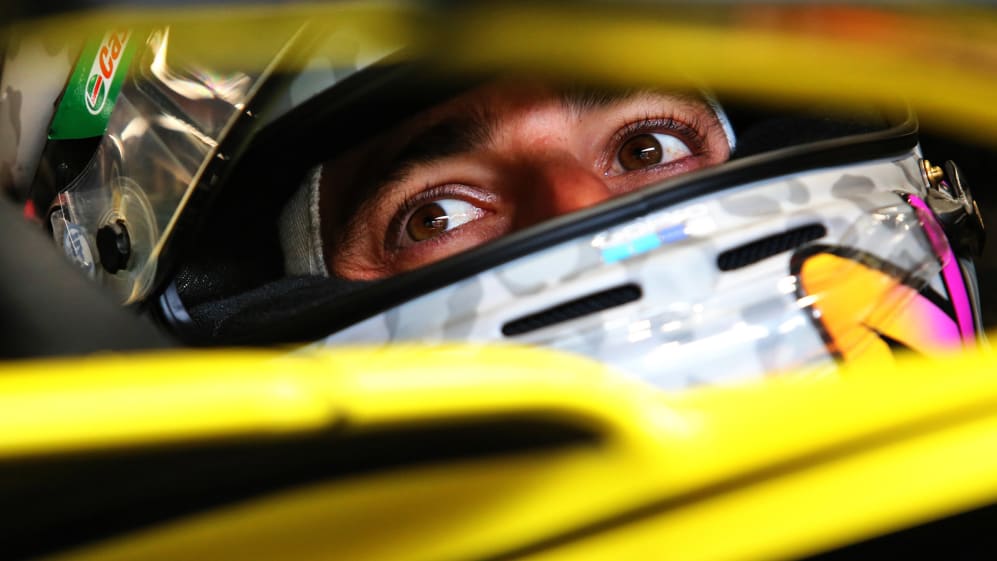 Renault have struggled to assert themselves in the midfield battle this season, but in Belgium – they led the way with Daniel Ricciardo a brilliant fourth and Esteban Ocon sixth, giving the French manufacturer their best qualifying result since last year's Italian GP, almost a year ago.
Ricciardo looked mighty in second practice, setting the second fastest time before stopping on track as a precaution after the team spotted a hydraulics issue. Frequently this season, the Australian has impressed on Friday, only to fall back on Saturday – but not so in Belgium.
READ MORE: Hamilton storms to Spa pole as both Ferraris are knocked out in Q2
He popped his R.S.20 into third after the first runs in Q3 – with the fastest third sector of all – and while he set a first sector better than Red Bull's Max Verstappen on the second run, he lost ground in the middle sector and abandoned the lap, with his former team mate bumping him down to second.
Nonetheless, it was his best-ever qualifying performance at Spa on what was his 10th visit to the famous track.
"Second row, it's only my second second row with Renault, so it's a big result for us," said Ricciardo. "Even looking at the times we did here last year, we're a lot faster. It felt fun. When it's hooked up, especially through the second sector, it's fast and flowing. I think I was purple in the third sector, it's been a while since we've had one of those.
"I don't know the facts of the other cars with downforce but I assume we're a little lower than most of the others, which has given us a good first and third sector. We're compromised a bit in the second, but with where our car is, we felt, it was the best set-up to go with. Looks like it worked.
"Yesterday, I could sense in the office after FP2, everyone was quite nervous, you feel like you could only go backwards, so to hold a second row today, I think everyone is pretty stoked. Awesome second row. I'm happy."
READ MORE: Leclerc says P13 'better than expected' after double Q2 drop-out for Ferrari
Ocon was all smiles with sixth on the grid, the Frenchman buoyed by the improvements the team had made since last time out at the Spanish GP.
"It's been strong all weekend," he said. "We put the car down and compared to Barcelona, it's handling so much better, so with all the changes we did coming into this race, it gave us confidence. We have seen it is working on track, so we can work with a lot more calm and easy spirits. It feels good, I'm happy."
Ricciardo was only 14th in Belgium last year, with then team mate Nico Hulkenberg P8. Will the Anglo-French team get both cars into the points this year?