Ricciardo targeting podium after 'genuine' P3 in second practice at Silverstone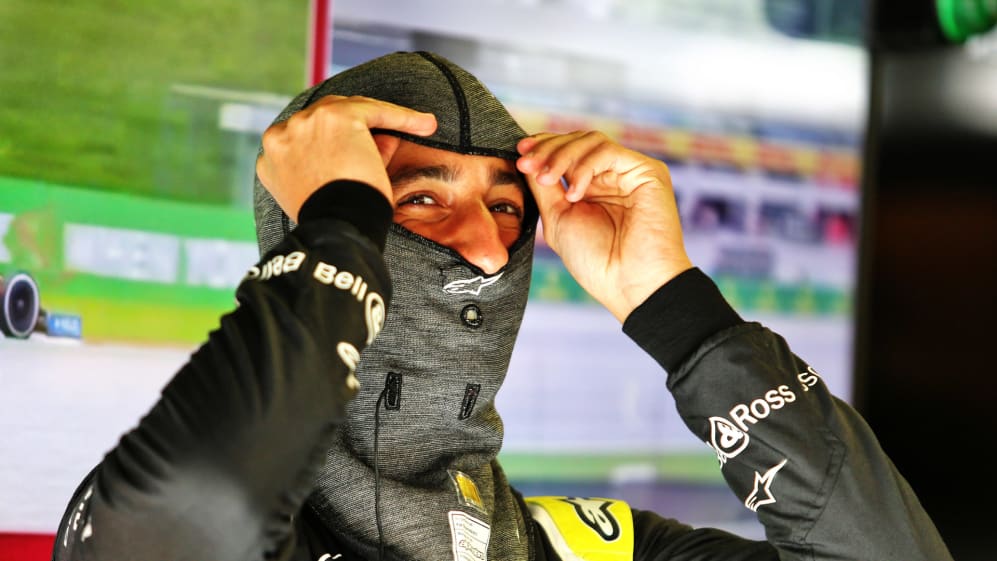 Daniel Ricciardo finished just 1.1s off third-placed Charles Leclerc at the British Grand Prix last weekend. And the Australian had the podium well and truly in his sights for the 70th Anniversary Grand Prix at Silverstone after finishing "a genuine" – in his words – P3 in Free Practice 2.
Ricciardo had ended FP1 way down in 17th – "it was… a bit of a throwaway session," he explained afterwards, "we were doing a bit of testing" – but put in a strong lap on the softest C4 tyre in FP2 to end the session as the fastest non-Mercedes runner, 0.815s down on Lewis Hamilton, but one place and 0.016s ahead of his former Red Bull team mate Max Verstappen.
FP2 REPORT: Hamilton leads Mercedes 1-2 ahead of Ricciardo as Vettel suffers engine failure
"It was good!" said Ricciardo after the session. "We got out there, I did another run on the hard and that was a really good run and then found a good bit, a chunk, on the soft as well, so it was nice. Karel, my engineer, said, 'That's P3,' I was like, 'Alright, let's do this in quali!'
"But it's nice. Even though this is just practice, for sure this makes everyone feel good. It's better having a day in P3 than a day in P16 or something, so we're definitely going to take it."
Asked what he felt his chances were of finishing in that same P3 position – or higher – in Sunday's race, meanwhile, Ricciardo replied: "If we do what we did this afternoon, then yeah. And I think that was genuine for the track conditions. We did a few changes through the session, and I really felt a big step with one of the changes we made, and I was like, 'This is a pretty good race car right now.'
"So I think we can hang in there. We'll see. If we're here in quali, I think that would still exceed what probably our expectation is now, but I think we can still do a very good job."
READ MORE: Third in constructors' possible for Renault this year, says Ricciardo
Ricciardo's team mate Esteban Ocon finished FP2 in 10th position, around half a second down on the Australian's time, but said that he'd been encouraged by the pace of Ricciardo after what had been an experimental day for the team.
"We tested a lot of different things across the cars," he said. "It's good to see that we are capable of being in the top 10 obviously, and seeing Daniel putting it up there, it's quite nice. It means the car has the speed. Of course only FP2, we need to do it tomorrow but it's going to be good to review all that we tested today.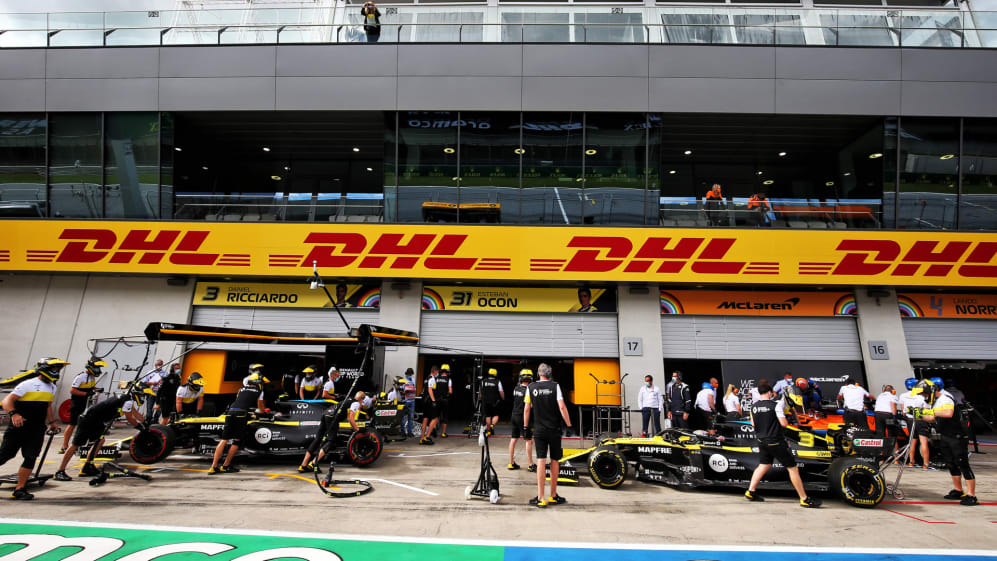 "We did change quite a lot of things [since last weekend]," Ocon added, "especially confirming things between the cars, and we have some stuff that we will carry on with, and some stuff that is not worth carrying on.
"So it was good overall; I think we have a good understanding of the tyres as well. It's not easy to work with the softer choice this weekend, especially with the temperature. So I think today was the easiest day, and tomorrow's going to be harder."