Ricciardo targeting Q3 despite Sochi practice crash
"[We're targeting] best of the rest – is that what they call it?" he said. "Something like that. That's a start, but yeah, ideally well into Q3 and then we'll see.
"I know a few of the cars have penalties, Max [Verstappen] was very quick but I think he has a penalty, so we'll get a few [places], I think three positions tomorrow, hopefully that puts us well inside the top 10."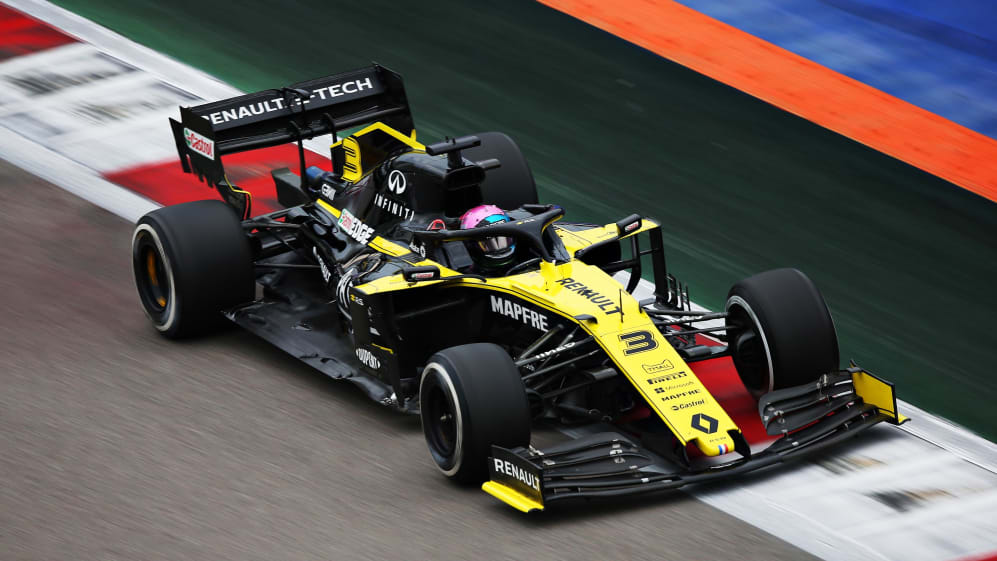 Reanult are currently 22 points behind McLaren in the standings, but there's no doubt they have started the Sochi weekend off on the stronger foot.
If Carlos Sainz's verdict post-Friday is anything to go by, Renault have the potential to take a big haul of points this weekend and spice up the fight for P4, with just five races to go after Russia.