Verstappen: Red Bull feels 'alive' again in Russia after Singapore struggles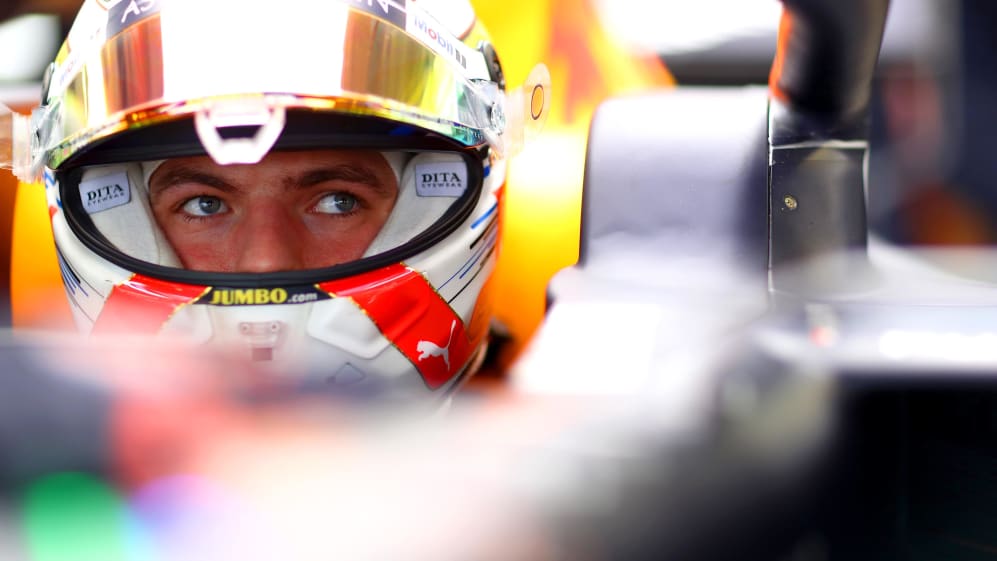 FP2 leader Max Verstappen said that his roaring start to the Russian Grand Prix weekend has helped put the 'struggles' of Singapore behind him – even though a five-place grid penalty awaits the Red Bull man after qualifying on Saturday...
Verstappen managed a podium finish in Singapore ahead of both Mercedes – Lewis Hamilton and Valtteri Bottas losing out to Ferrari's superior strategy call – but came away disappointed by Red Bull's lack of pace compared to Ferrari.
Now, at Sochi, Verstappen says that the team have overcome their set-up issues and found the right balance to compete against both of their big rivals, especially after a strong FP2 session in which the Dutchman set competitive times in the tricky sector 3, and an FP1 in which he split the Ferraris.
"I mean especially after our difficult weekend in Singapore I think we worked and trying to understand what went wrong and so far this weekend has been really positive.
"The whole day already, the last sector has been really good, so if you have a good feeling with the car then of course the car comes alive in the last sector, which is very positive especially after Singapore where it was a bit of a struggle. Yeah we've made some good set-up directions here," he said.
Verstappen, however, gets a five-place penalty for taking a new Honda internal combustion engine, as does team mate Alex Albon and the similarly-powered Toro Rosso pair. In fact, home hero Daniil Kvyat starts at the back. But Verstappen continues to be unfussed about the penalty, and has been buoyed by the day's performance.
"No, not [disappointed] at all - if you're quick you can still pass some people," he said. "It's always difficult to judge when to take a penalty. If I would have thought Singapore would have been that difficult, I might have taken the penalty there.
"It's a bit of question mark at the moment what went wrong there. So far so good – it's only five places so it's not that bad."
Pole isn't out of the question for Red Bull, Verstappen having taken his first in Hungary earlier this season. His chances could be boosted by rain on Saturday afternoon, too...
"I don't know yet, hopefully the car will work in the wet but looking at today it's been very positive, so hopefully the same tomorrow.
Ferrari 'improving at a serious rate' says Hamilton after day 1 in Sochi
"I think it's going to rain tomorrow. Today was very positive on both tyres I think it was working quite well, especially on the softs. A good day, some things to improve, but so far, so good," he concluded.
If Verstappen were to make it to P1 on Saturday, he'd end a run of three Ferrari poles and make it five Grands Prix without one for Mercedes, yet would likely start sixth.
As for ending Mercedes' 100 percent win streak in Sochi, Verstappen obviously still believes anything is possible - even if it's from the third row!