Ricciardo's broken hand 'a lot worse than it first seemed' as he opens up on recovery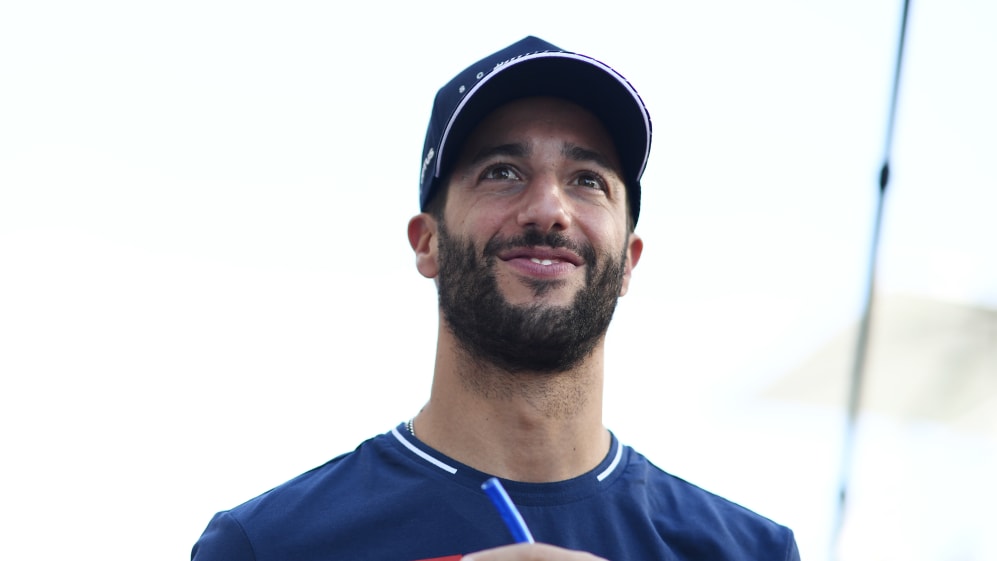 Daniel Ricciardo has opened up about his recovery from a broken hand as he revealed the injury was "a lot worse than it first seemed."
The Australian is preparing to make his F1 return at this weekend's United States Grand Prix after spending the past five races on the sidelines due to a broken metacarpal in his left hand, sustained in free practice at Zandvoort.
NEED TO KNOW: The most important facts, stats and trivia ahead of the 2023 United States Grand Prix
The AlphaTauri driver – who was brought into the team at the Hungarian Grand Prix in July as a replacement for Nyck de Vries – underwent immediate surgery and has since been working on his recovery, which included time in the Red Bull simulator as well as an appearance in a demo run earlier this week in Nashville.
While Ricciardo was pleased to report ahead of his comeback at the Circuit of The Americas that "the hand's good", he also admitted that the recovery had been more challenging than expected.
When asked how tough the recuperation had been, Ricciardo explained: "I'd say tougher than I thought, but I'm probably a bit of a wuss as well, so maybe not tougher than I thought!
"I think it was just really when the accident happened, and we were aware what bone broke, they seemed fairly okay with that bone in terms of it's a relatively easy one to fix.
"But then when we got the surgery done in Spain and we got further checks done, the break was a lot worse than it first seemed, so I think that's what took a lot longer for the recovery and probably made it a little more painful for myself."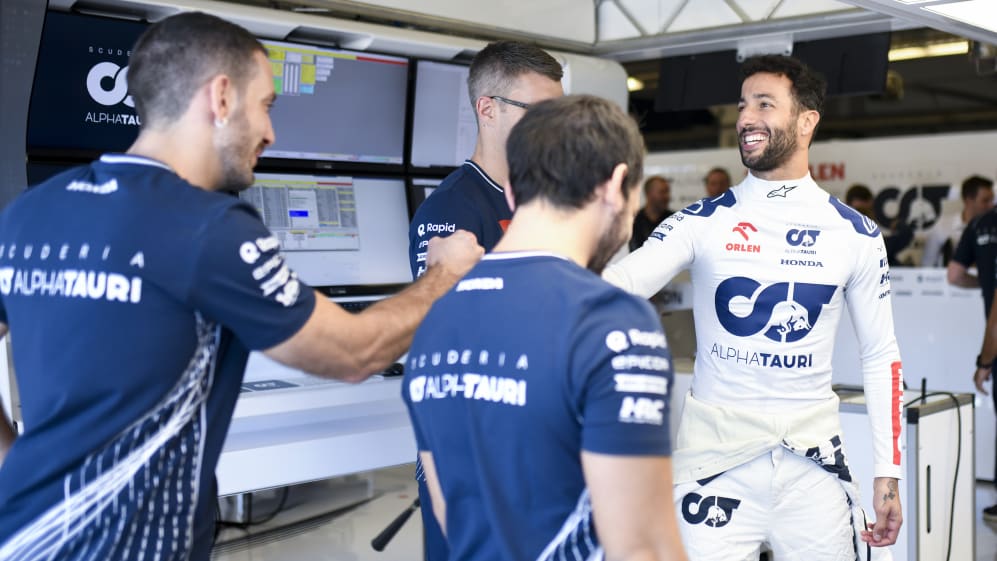 In his time away from the track, AlphaTauri have introduced a number of upgrades on the AT04, something the 34-year-old observed when he joined the squad – albeit as an observer – at the Singapore Grand Prix. However, Ricciardo feels that he still has a lot to learn given his limited running so far in 2023.
"I went out to Singapore where they had some pretty big updates, and that was actually a pretty positive weekend for the team, so that looked good and [the] drivers were saying they could feel some good differences," he commented.
READ MORE: 'It's good to be back' – Ricciardo prepares for comeback in Austin after 'frustrating' spell on the sidelines
"So, yeah, I'm expecting a car a little stronger than where I left it, but I mean it's going to be the third race I've done this year, so I'm still very green for this season. But, in saying that, I'm not using that as an excuse. Everything still kind of feels new to me."
Liam Lawson stepped in to Ricciardo's seat during the eight-time race winner's absence and made an impression with his performances, leading the likes of Williams boss James Vowles to argue that the New Zealand-born driver deserves a seat on the F1 grid.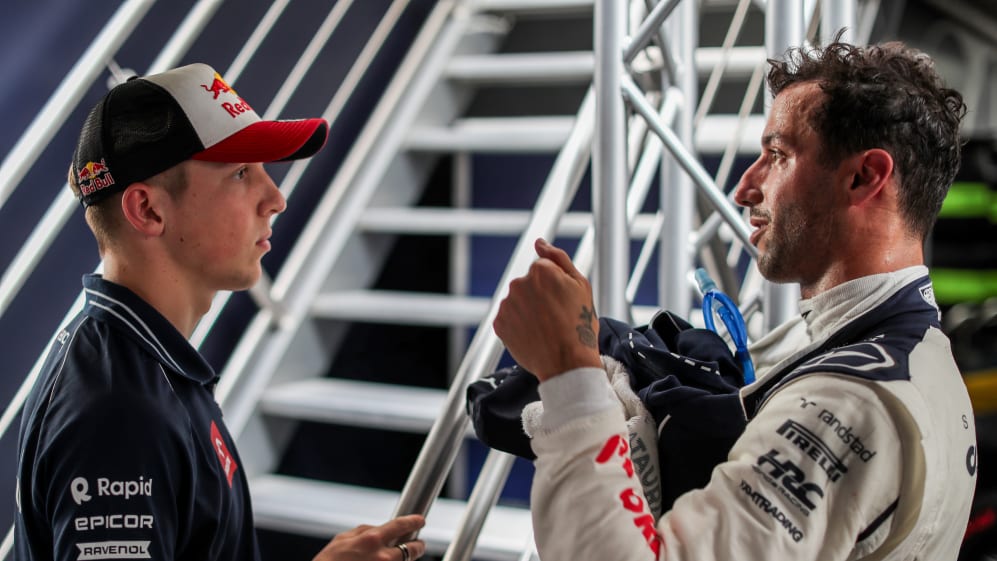 Ricciardo has similarly praised Lawson and suggested that the 21-year-old has time on his side in terms of his future in the sport.
"Liam did a great job, for sure," Ricciardo said of his stand-in. "I think, in terms of him not currently having a seat for next year, I think it's one of those ones where… he's young, I think it's not like he's at the end of his career.
READ MORE: Tsunoda wants answers over AlphaTauri issues as Lawson frustrated not to 'go out on a high' in Qatar
"He's very much at the early part of his career, so just keep persisting, keep your head down, and I think he did very well to create an opportunity for himself so I think, if he keeps on that course, his time will come. That's really it, I think.
"We always feel as drivers, we all obviously believe in ourselves so much that you always feel like you're ready, like 'why isn't it happening yet?', even if, I don't know… Your career can be very long, I guess, so it's not over – I mean, he's young, he's like 21 or something. I'm sure he'll find a way onto the grid if he keeps up what he's been doing."