Feature
Ross's Austrian GP review: Thunder in the mountains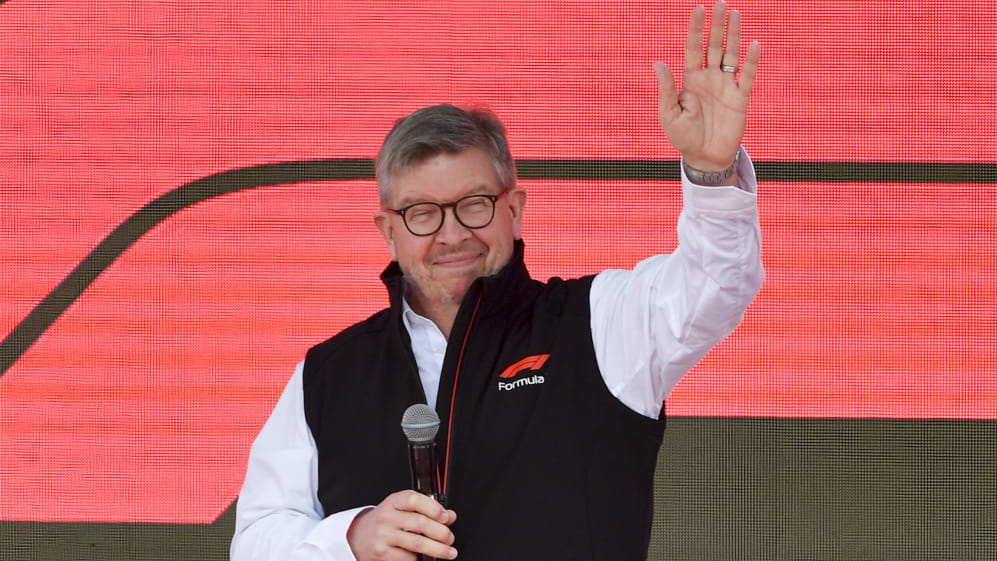 Formula 1's Managing Director Ross Brawn casts an eye over the five key themes from round nine of the world championship at the Red Bull Ring...
Young guns going for it
Just eight days on from a French Grand Prix that caused a degree of controversy and criticism, with Formula 1 described as boring and predictable, we find ourselves commenting on an Austrian Grand Prix that was spectacular and thrilling from start to finish.
I'm particularly pleased that the top two finishers make up the youngest pairing ever to come first and second in a Grand Prix. Max Verstappen and Charles Leclerc both deserved to win and if they had finished in reverse order it would have been equally laudable.
Max drove an amazing race, particularly when one considers that his start, to use a word that's popular in this sport was 'sub-optimal'. He produced some superbly aggressive passing moves, drove some very fast laps on tyres that had done more than 30 laps, and his race pace management was pretty much perfect. The young Dutch driver really put on a show, to the delight of the spectators at the Red Bull Ring, many sporting red caps as a tribute to Niki Lauda, but mostly a sea of Dutch orange.
Charles also put in a superb performance – dominating the opening sessions and delivering great pole laps. However, for the second time this year he saw his chances of winning evaporate almost within sight of the flag. Despite the disappointment it's clear that the Monegasque driver is clearly getting better and better, showing great maturity in how he races and how he dealt with a far from simple post-race situation. These two kids are definitely promising a brilliant future for Formula 1 in the coming decade.
Paradise lost
It turned out to be another disappointing weekend for Ferrari, after the team had shown it was a more than a match for Mercedes.
But there were some encouraging signs for Mattia Binotto and his crew and hats off to them for thinking of the greater good of the sport by saying that the team would not appeal the Stewards' decision.
READ MORE: Vettel says podium finish was likely 'with a cleaner race'
The car is certainly more competitive now than in Barcelona, Leclerc is getting better all the time and Vettel produced a determined drive after a reliability problem in qualifying meant he had little chance of winning the race. There's still some work to do, but the team is on the right road and I'm sure the Scuderia will be rewarded soon.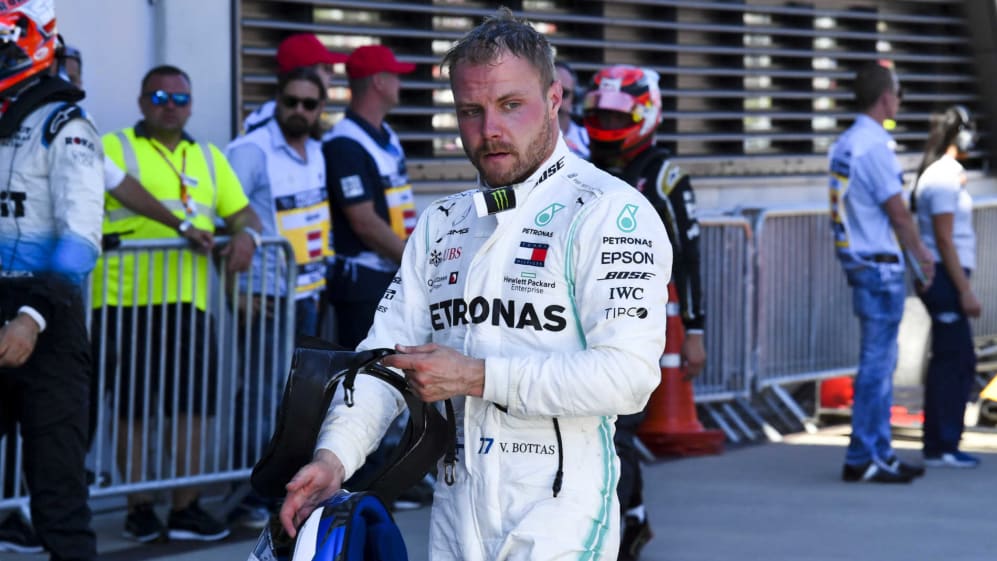 A stumble, not a fall
Never a prophet in one's own land, so the saying goes and, over the past two years in Austria that could be applied to Toto Wolff.
Mercedes AMG Petronas Motorsport had both its cars retire last year at this track, their worst result of 2018 year, and this time, Toto's home race marked the end of a run of ten straight wins dating back to Brazil last year.
READ MORE: TECH TUESDAY: How cooling demands neutralised Mercedes' threat in Austria
This weekend was not quite as disastrous as last year's, as Valtteri Bottas at least made it to the podium, in third place but a long way behind the two men ahead of him.
The dream of a clean sweep through the season, which ultimately was probably a bridge too far, is now over, but you'd hardly mark Austria down as a crisis weekend. Maybe it will give the team even greater motivation, although such a voracious squad hardly needs any more drive as they head towards what can be seen as their two home races. Red Bull and Ferrari, you have been warned!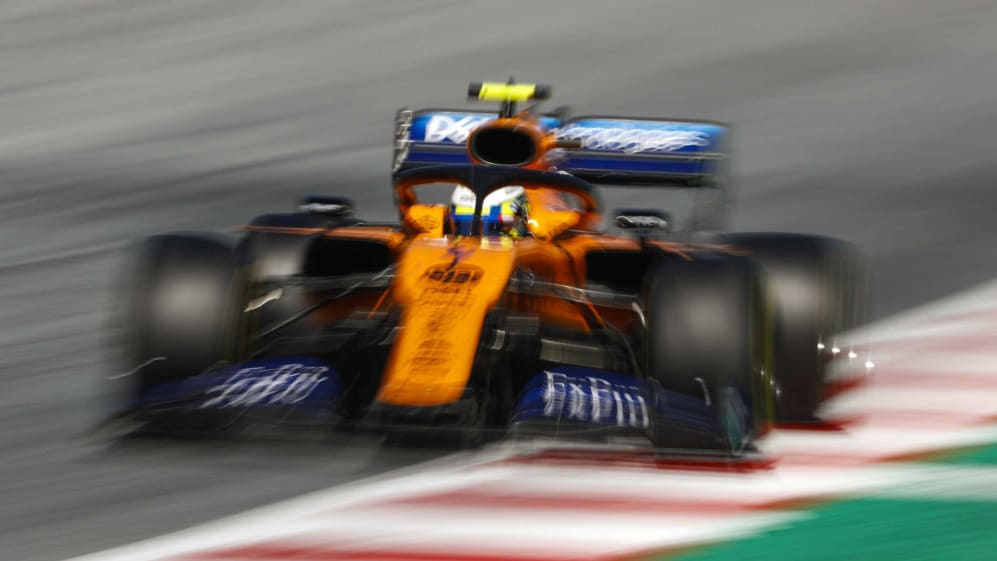 The other orange celebration
Another British team heading to its home race with heads held high will be McLaren. After years of suffering the team is back on track and has put together a string of results that makes it favourite for the fourth place, which is the most that the 'normal' teams can aspire to this year.
Certainly the fact that on Sunday Honda won as an engine manufacturer for the first time in almost 13 years, might have given them pause for thought, but they can only be pleased about being 20 points ahead of Renault, their own engine supplier's official team.
The team can also be very pleased with its driver pairing, with Lando Norris definitely the most impressive of the three rookies in the field, with four points finishes and several strong showings in qualifying to his name.
READ MORE: Sainz says Spain upgrades 'starting to pay off' as McLaren score big again in Austria
Carlos Sainz has also proven his worth and last Sunday's race was probably his best, especially in the light of the fact that, in the race of no retirements, he started from the back row and finished eighth.
McLaren has scored 52 points in this year's nine races, which is only ten fewer than it managed in all of 2018 and 22 more than it scored in 2017, which is further evidence of the progress made.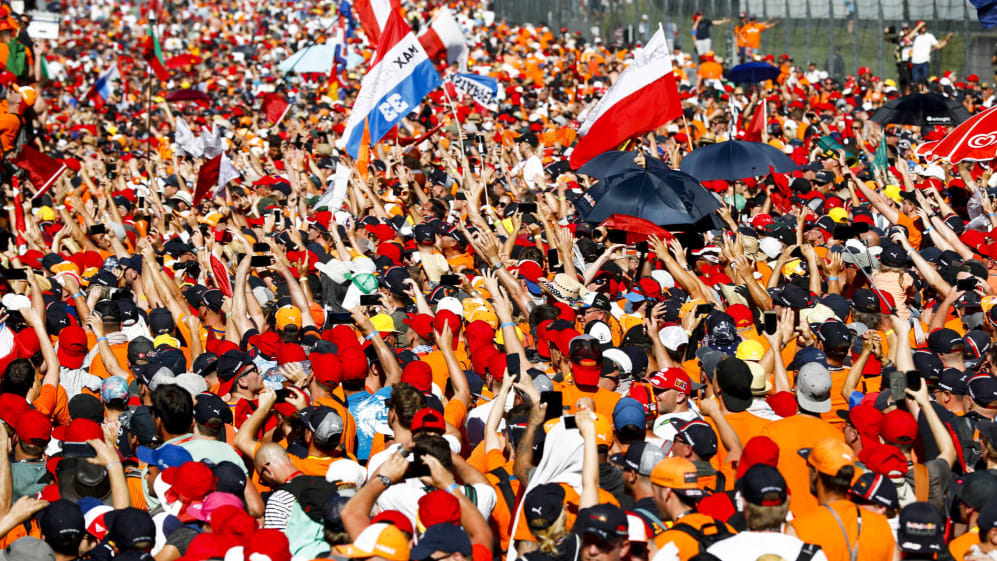 A brilliant show at the Bull Ring
The Red Bull Ring weekend was really exciting and will be remembered for many reasons, including, as already mentioned, the tribute to Niki Lauda, Honda's return to winning ways and the end of Mercedes' apparent invincibility.
Chiefly, though, the Austrian Grand Prix will be mainly remembered for its impeccable organisation and for a really fantastic crowd.
Formula 1 often faces criticism for not being a good enough show but a crowd of 203,000 over the weekend, proves that it can still incite the interest of millions of fans and reward them with thrilling competition, not just in the main event, but also in its two feeder series.
Formula 2 and Formula 3 are producing interesting and dramatic racing, from the first to the final lap. And it is with this injection of enthusiasm that we now rush to return to where it all began, on 13 May 69 years ago, Silverstone, the cradle of Formula 1.