'Rules are rules' – Leclerc accepts 'completely fair' Austin disqualification as he sets target for Mexico City GP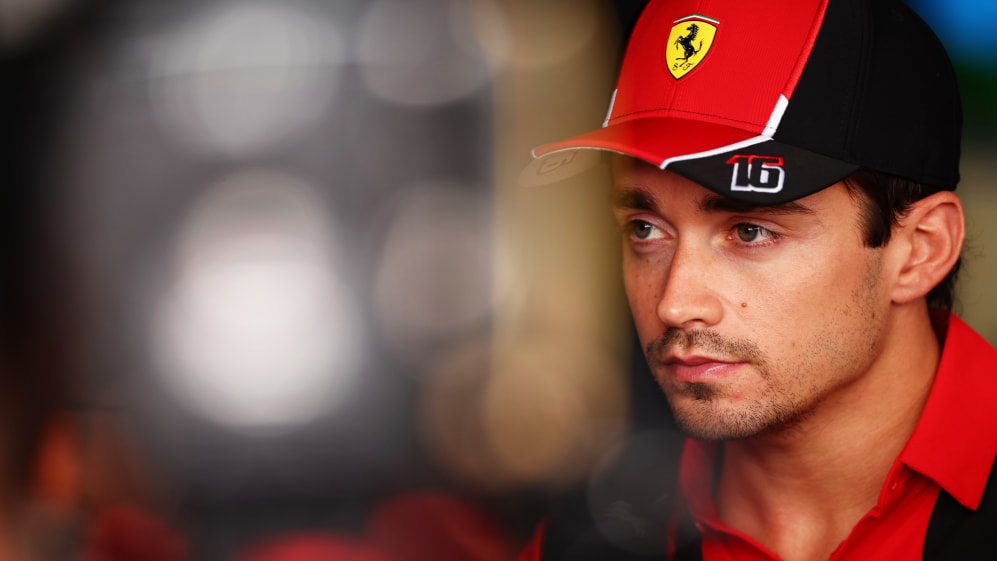 Charles Leclerc has called his disqualification from the United States Grand Prix "completely fair" after both his and Lewis Hamilton's cars were found to be in breach of the regulations following the event.
It was a challenging race in Austin for Leclerc, with the Ferrari driver having slipped back from pole position to P6 by the chequered flag. He later suggested that adopting a one-stop strategy had been "wrong" and that the team needed to understand why their predictions for the plan had been incorrect.
READ MORE: Hamilton and Leclerc disqualified from United States Grand Prix for technical breach
However, things went from bad to worse when Leclerc was disqualified following a post-race check by FIA Technical Delegate Jo Bauer and his team, which found during a physical floor and plank wear inspection that the skid block was not in compliance with the rules. Hamilton was also disqualified for the same reason.
This all came on a Sprint format weekend, where teams have just one practice session to lock in their set-ups before the cars enter parc ferme conditions ahead of Friday qualifying.
When asked in the build-up to the Mexico City Grand Prix about the processes Ferrari had put in place to ensure that a scenario like the disqualification could not happen again, Leclerc explained: "It's a very difficult question to answer, especially on a Sprint weekend, because at the end we only have one session to actually set up the ride height of the car, and once we've finished FP1 we are nowhere.
"The car was not touching at all, then obviously with high fuel, etc. then you get to the race and you get disqualified for the smallest margin possible.
"But rules are rules and they are written in black and white, so it's completely fair to have disqualified us. It's life. Now we need to get on with it, try to understand what we could have done better to predict it, even though in a situation like this it's very difficult because in FP1 we had no signs of touching anywhere, which makes it very difficult to then predict on Sunday."
EXPLAINED: Why Hamilton and Leclerc were disqualified from the United States GP
Despite this, Ferrari ultimately outscored Mercedes in Austin. Leclerc is hopeful that the team can again beat the Silver Arrows over the weekend in Mexico City as the two outfits continue to fight for P2 in the constructors' championship.
"[Outscoring them here is] definitely the goal," Leclerc said. "The fight is clearly with them until the end of the season and we need to be in front of them at the end of the season, so that's our target."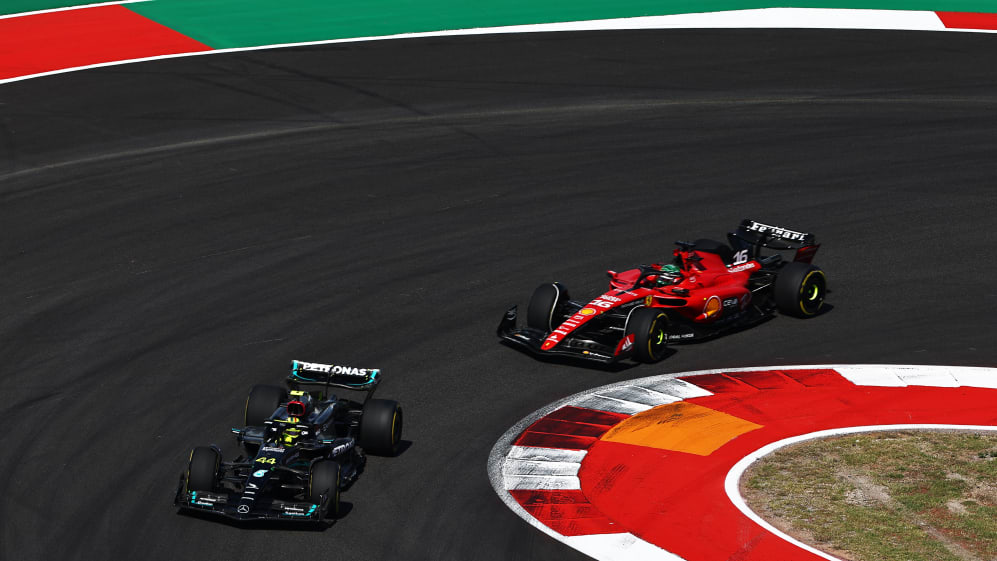 While Leclerc has dropped to P7 in the drivers' standings, the Monegasque could still reach an interesting personal record this weekend – should he claim pole position, he would equal the same number of poles held by two-time world champion Fernando Alonso.
When asked if such a statistic feels strange given that he may have grown up watching Alonso race, Leclerc acknowledged the achievement but also admitted that his focus remains on winning Grands Prix above scoring pole positions.
TECH TUESDAY: The 'plank' has been in F1 since 1994 – so why did Mercedes and Ferrari get caught out in Austin?
"It's great to have lots of poles, but for now I didn't have the car yet to win on Sundays, which is at the end what matters the most to me," the five-time race winner concluded.
"We still have a lot of work to do. It's great to have pole positions on Saturday. I feel like I'm doing a great job on Saturday, but then on Sunday we still have a lot of work to do, so the statistics of lots of poles is not something that excites me that much."