Runner-up Verstappen says he wanted Red Bull to be 'more aggressive' as he questions Bahrain strategy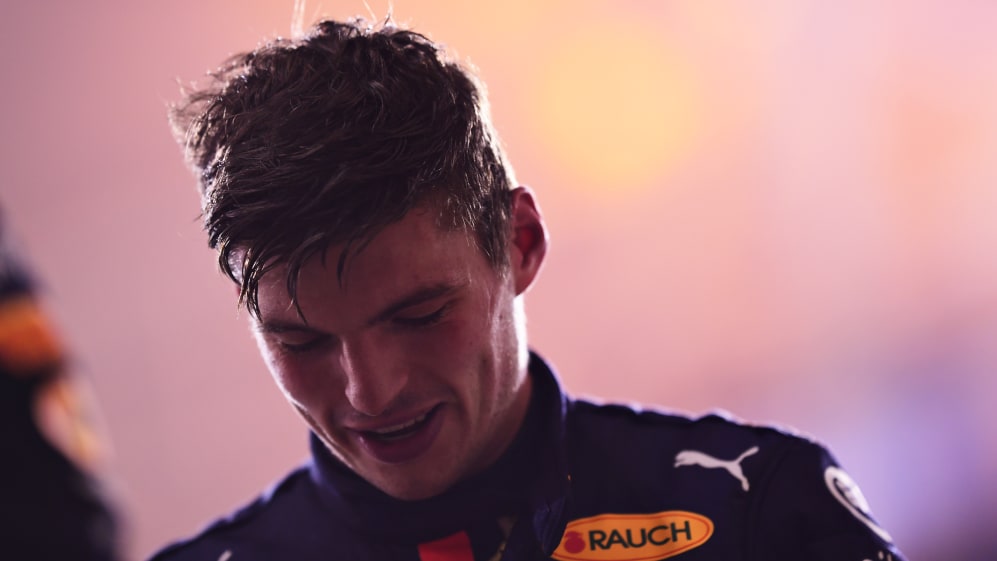 Max Verstappen's celebrations over a second-place finish in Bahrain were somewhat muted, as the Red Bull driver expressed his concerns over what he believed to be a lack of 'aggression' in their efforts to fight Lewis Hamilton for victory on Sunday.
Verstappen switched to used set of mediums on Lap 1 after Romain Grosjean's terrifying crash, but his first pitstop of the race came on Lap 20, one lap later than Hamilton's. The Dutchman questioned Red Bull's strategy after he completed a three-stop race while winner Hamilton stopped just once more, on Lap 35.
HIGHLIGHTS: All the action from the Bahrain GP as Hamilton wins and Grosjean escapes huge crash
"Second is still, of course, OK, but I think in the [manner that] we were second it wasn't very satisfying. I would've liked to be a bit more aggressive and of course, if it fails being aggressive, so be it. I have nothing to lose. Even if we would fail, I would still be second. I don't get why we were so conservative," he said after the race.
He explained: "I think we were trying to keep the pressure on, but I think we didn't do a good job with the strategy today. We had the tyres to be more aggressive and we didn't do it. So, first stop, we should've pulled Lewis in instead of Lewis pulling me in."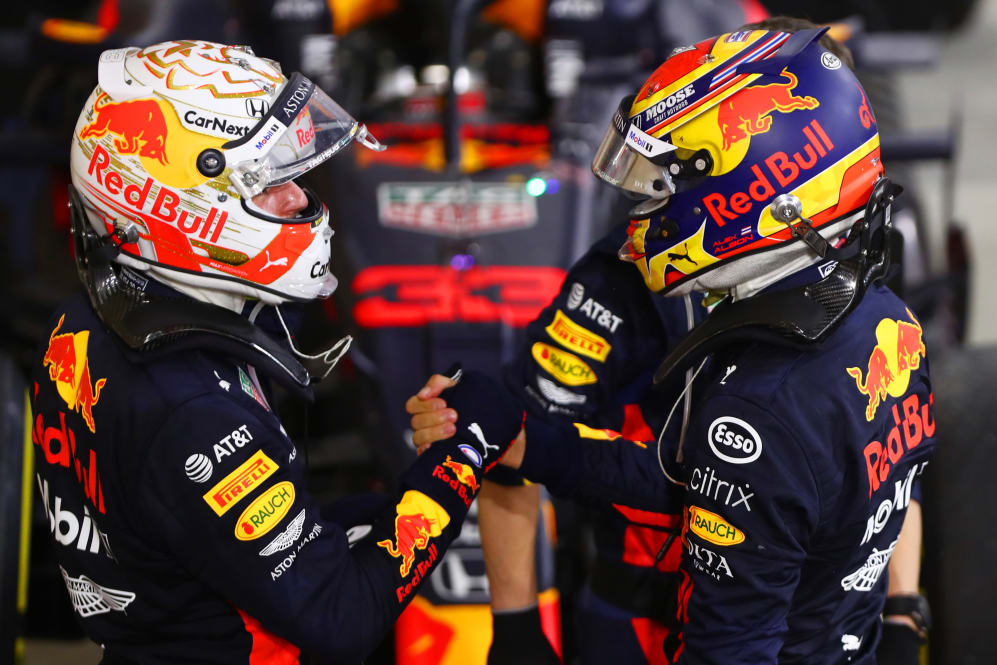 The gap between the two stayed at around five seconds in the middle of the race, but Verstappen was set back by a slow second stop, which lasted over five seconds, on Lap 34.
"My second stop wasn't good, I don't know what happened there, we'll look into that… we were always four, four seconds behind [Hamilton] whatever we did today; I think that's just very costly," he said.
READ MORE: Perez says late failure 'hard to digest', but admits podium irrelevant in context of Grosjean crash
By the end of the race, he was just 1.254s behind Hamilton at the chequered flag thanks to a Safety Car for Sergio Perez's retirement, which masked the gulf between the two contenders in Bahrain. Verstappen said his third stop was unnecessary and compromising – even though he took the Fastest Lap bonus point on Lap 48.
"I stopped another time. For the first lap it's great but with the pace car after the red flag and Safety Car [at the end of the race], the three-stop was a no-go – and we still did it. I don't really get the point of that. We'll look into it."