Russell expecting Williams to close gap to 'very, very fast' Alfa Romeo at Imola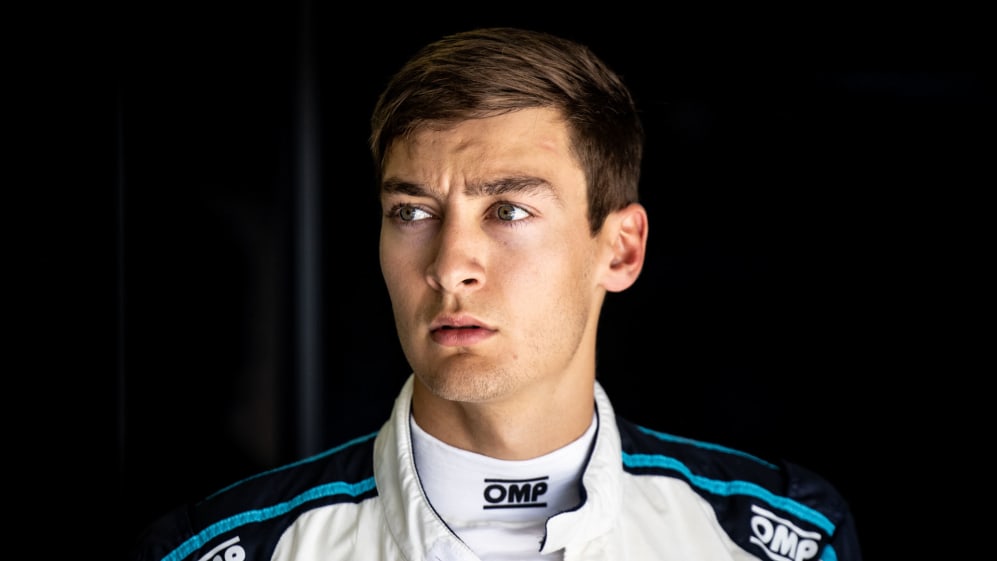 Having fought with Alfa Romeo for much of 2020, the gap between Williams and their improved rivals appeared to have grown at the 2021 season-opening Bahrain Grand Prix. But Williams driver George Russell is expecting to see his team get closer to Alfa Romeo when they face off at this weekend's Emilia Romagna Grand Prix.
A sterling effort from Russell in qualifying for the Bahrain Grand Prix saw him make it into Q2 along with the two Alfa Romeos of Kimi Raikkonen and Antonio Giovinazzi. But from there on, the windy conditions at the track on race day hurt the performance of Williams' FW43B, leaving Raikkonen and Giovinazzi to take P11 and P12 as Russell could only manage a distant 14th.
But Russell was hopeful of closing down the gap between the two teams in the coming races, starting with the "more normal" conditions at Imola this weekend.
READ MORE: Russell looking to make amends for 'the biggest mistake of my career' on return to Imola
"It was a very bizarre weekend [in Bahrain]," said Russell. "Very windy, very tricky. Bahrain is always a bit different to a lot of the other circuits – racing in the evening, the tarmac is very abrasive. So a reset here at Imola, and this will probably be on the other end of the spectrum, being very cold, a fast-flowing circuit as opposed to the more slow-speed of Bahrain.
"I do think those conditions in Bahrain went against us slightly and I do think they probably favoured Alfa Romeo more than most," he added. "I'll be surprised if the delta between ourselves and Alfa is just as great this weekend. They definitely looked very, very fast in Bahrain, but I think that was potentially a one-off.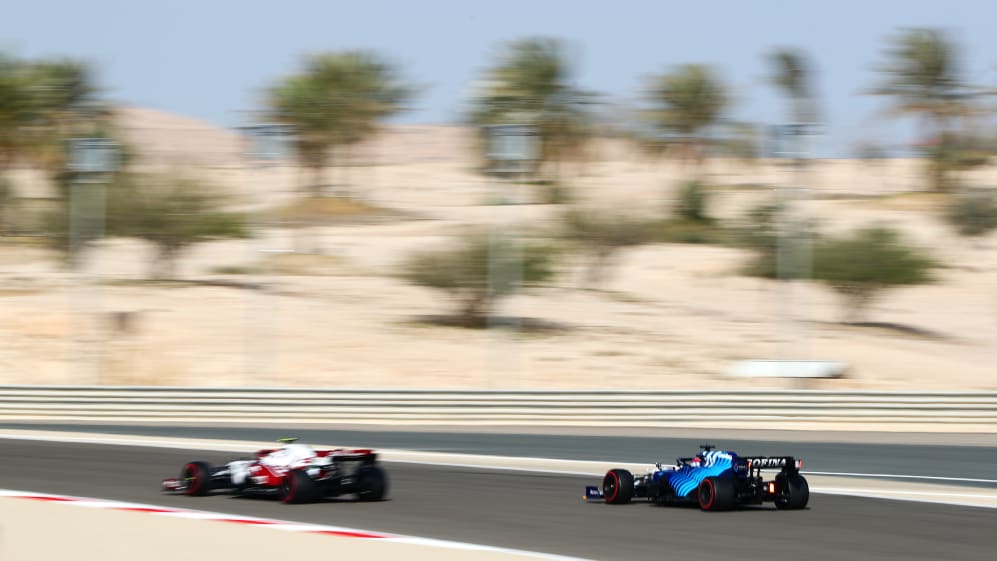 "So this will be a good test for all of us and I think this weekend and over the course of a season, that won't be the same gap as we saw in Bahrain… [and] fingers crossed when we get back to more normal circumstances, we can close that gap."
Meanwhile, with rain forecast as a possibility for this race weekend, Russell admitted to being torn between wanting the opportunity to make up places in the wet and potentially score his first ever points as a Williams driver on the one hand – and helping Williams gather more useful data on the FW43B on the other.
READ MORE: 'I was always quite vocal' – Russell explains why he was so keen to take on GPDA role
"I think rain is always welcome in our position," he said. "It spices things up and I think the mid to back end of the grid, you need a bit of spiciness in there to create opportunities.
"But I do think for us it would be nice to have a dry weekend to just have two ends of the spectrum to review how the car was in Bahrain and to see how the performance was in Imola. But nevertheless, we've got a 23-race season and we're here to make the most of every single weekend. So rain is definitely welcome."