Russell handed three-place grid penalty for Austin Sprint after impeding Leclerc in Shootout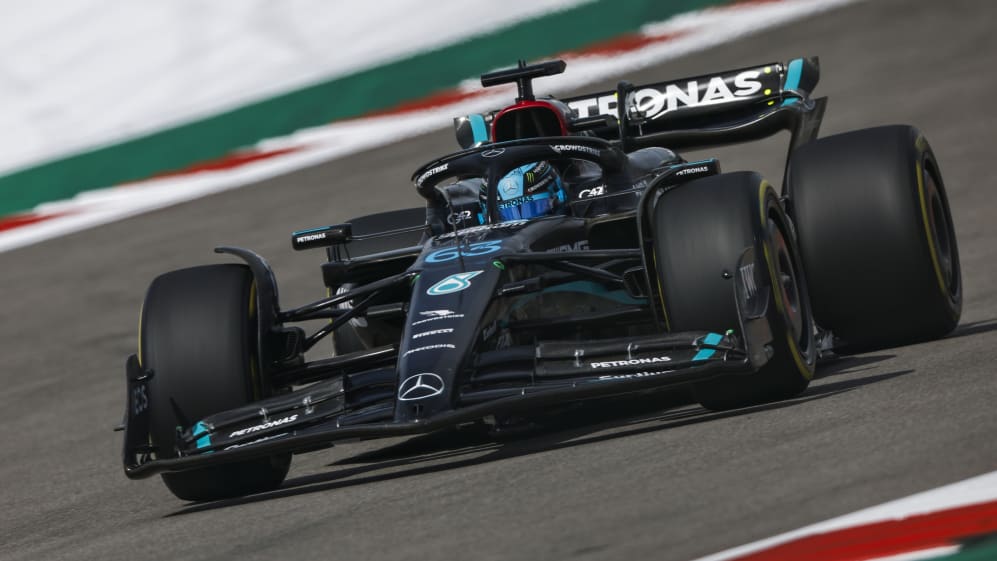 George Russell has been handed a three-place grid drop for the United States Grand Prix Sprint after he was adjudged by the stewards to have impeded Charles Leclerc during the Shootout in Austin.
Leclerc had been on a flying lap in SQ1 when he appeared to find Russell on the racing line on the exit of the penultimate corner, with the stewards noting the incident before later confirming they would investigate it after the session.
READ MORE: Verstappen charges to Sprint pole in Austin as he narrowly beats out Leclerc and Hamilton
Having spoken to both drivers and their team representatives, and also looked at the data and video evidence available to them, the stewards found that Russell could have done more to avoid the situation, and handed him a three-place grid penalty.
This means that when Russell lines up for the Austin Sprint, he will be demoted from eighth on the grid to 11th, with Alex Albon, Pierre Gasly, and Daniel Riccardo set to be promoted up the order.
"Car 63 entered the last two corners preparing for his flying lap at the end of SQ1 with Car 16 closing in quickly," read the steward's statement. "Whilst the team did inform the driver about the closing car a few seconds in advance, there was no further information directly before Car 63 entered Turn 19 with Car 16 right behind.
HIGHLIGHTS: Watch the Sprint Shootout action in Austin as Verstappen takes top spot following earlier spin
"Car 63 did not move from the racing line in or after Turn 19 and therefore unnecessarily impeded Car 16.
"The Stewards note that irrespective of any information coming from the team, it is the driver's responsibility to ensure that no other cars are unnecessarily impeded."