Russell looking to bounce back in Russia from 'toughest' mental challenge of his career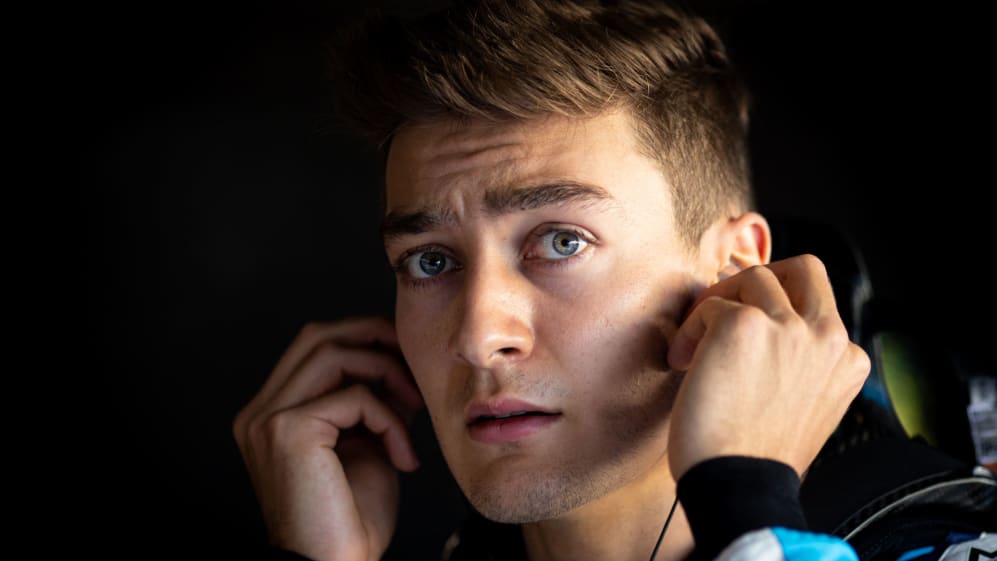 George Russell came agonisingly close to scoring the first points of his Formula 1 career last time out in Tuscany, and the Williams driver said although missing out was tough to take, he insisted the team was focused on becoming regular points scorers as soon as possible.
Russell dropped from P9 to P11 in the late restart of the race at Mugello – triggered by Lance Stroll's unfortunate Racing Point crash – and he couldn't hide his disappointment having missed out on his first F1 points after a season and a half in the sport.
READ MORE: Sainz keen for talks in Russia to ensure there's no Mugello crash repeat
"I'd say probably mentally, [Tuscany was] the toughest race I've ever come away from, probably in the last five years. Incredibly gutting for all of us, myself and the team, everybody. We deserved that [points]," he said ahead of this weekend's Russian Grand Prix.
But he maintained that Williams are aiming higher, this weekend and beyond, than rounding out the top 10.
It was probably the best the car had ever felt overall in my Formula 1 career with Williams on a Sunday
"Obviously very strange circumstances how we lost out on that opportunity, but in all honesty we're looking forward, that's behind us now. Myself and the team have greater aspirations than scoring a point here and there. We're on the up as a team and we want to be fighting in those positions more often. Like I said, gutting, but we're looking forward, not behind us."
READ MORE: F1 Fantasy tips for the Russian GP – plus details on some great new prizes up for grabs
Ferrari's four-time champion Sebastian Vettel took the last point of the race with P10, and said after the race that Russell "deserved" a point from Mugello instead. To Russell, that comment underlined how far Williams have progressed this season.
"I think it's nice that people recognise the job you're doing. Even for the team, everybody recognised the job we on the racetrack had done from the mechanics, the engineers, the strategists – it was a Sunday very well executed.
"That last restart, losing all the positions off the line, literally on that launch in the first two seconds, was just horrible. Like I say, it was probably the best race I'd ever driven, it was probably the best the car had ever felt overall in my Formula 1 career with Williams on a Sunday.
"The fact we were there fighting on pace with the Ferraris, I know they're having a tough year, but still they were seconds ahead of us last year."
READ MORE: Wolff hoping Mercedes can avoid 'Netflix Curse' at Russian Grand Prix
Williams have fared well in Russia previously, having scored a podium there in 2014 thanks to Valtteri Bottas – but last year's race saw the team suffer a double-retirement.