Wolff hoping Mercedes can avoid 'Netflix Curse' at Russian Grand Prix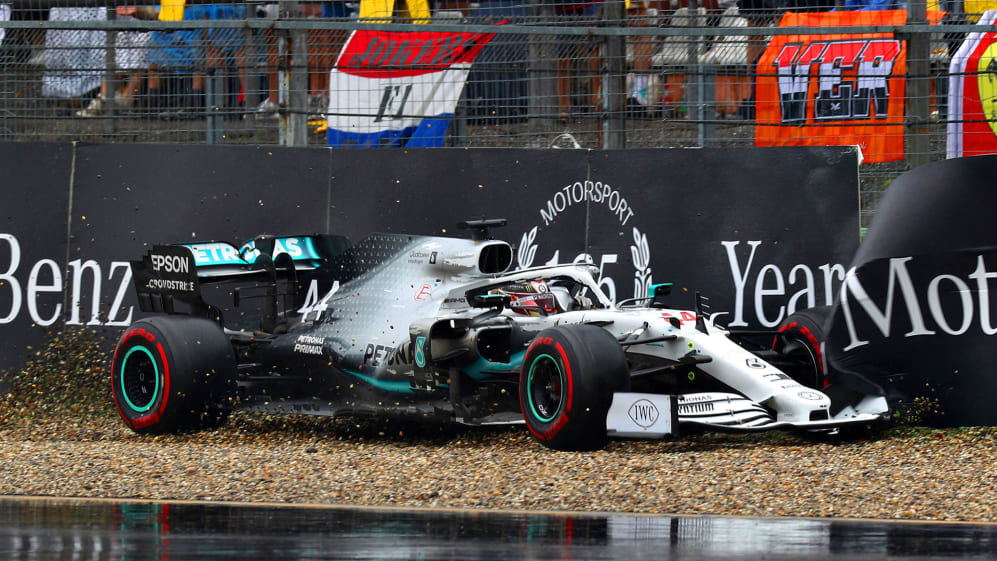 The Russian Grand Prix will see Mercedes shadowed by a Netflix film crew, as they record footage for the third series of Formula 1: Drive To Survive. But considering what happened the last time Mercedes opened their doors to the series at the 2019 German Grand Prix, Team Principal Toto Wolff admitted to being a touch apprehensive ahead of the weekend...
Last year's Hockenheim race saw Mercedes fete 125 years of participation in motorsport, as they unveiled a special livery for the German Grand Prix, while team members sported retro outfits. But as the Netflix cameras watched on, Mercedes' race unravelled spectacularly, with Valtteri Bottas crashing out of fourth place less than 10 laps from the end – while a 50-second pit stop for a 'flu-ridden Lewis Hamilton after sliding into the barriers left him classified ninth at the flag.
READ MORE: The inside story on the making of Netflix's Formula 1: Drive to Survive blockbuster
All that meant that Wolff was hoping the cameras' presence once again this weekend in Russia didn't auger badly for his team's performance at the Sochi Autodrom.
"Last year, [the film crew] shadowed us at Hockenheim where we celebrated our home race and 125 years of motorsport – and had our worst race of the season," said Wolff ahead of the Grand Prix, which could see Hamilton match Michael Schumacher's record of 91 F1 victories. "That made for a very entertaining Netflix episode, but we hope that this time we can have great content and a great race."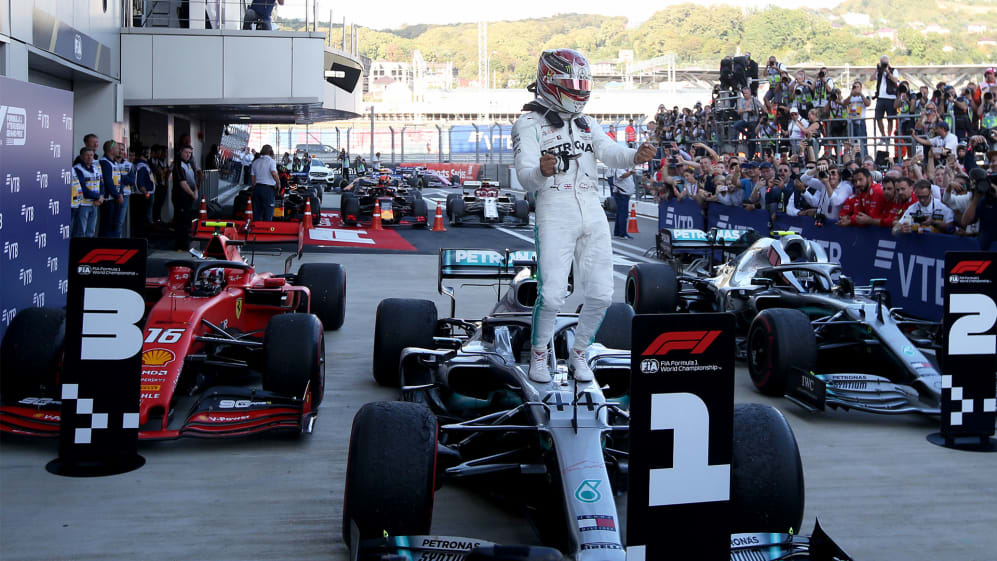 Mercedes at least have the comfort of an incredible track record at Sochi to give them optimism of a strong weekend ahead, with the team having won every Russian Grand Prix since the race was added to the calendar in 2014.
But Wolff sounded a note of caution ahead of Sunday's Grand Prix, as he feared that, ironically, Mercedes' strong qualifying pace could prove their downfall at the race start.
FORM GUIDE: Can anyone break Mercedes' unbeaten run at Sochi?
"Sochi has been a good circuit for us in the past and we hold a strong track record there," said Wolff. "The Autodrom has a fairly unusual layout and it's one feature in particular that makes it special: the long run from pole to the first braking zone. It means that the polesitter isn't necessarily in the strongest position for the race start as the cars behind him benefit from the tow.
"You could see it last year when [Sebastian] Vettel overtook [Charles] Leclerc on the run down to Turn 2, and in 2017, when Valtteri beat polesitter Vettel from P3. Our qualifying pace has been really strong this year, but this strength could easily turn into a vulnerability on race day in Sochi."