Russell says maiden pole 'massive' for Mercedes after being 'pretty lost' following Friday running
George Russell revealed the mammoth effort undertaken by Mercedes to find some pace from the car ahead of Hungarian GP qualifying, in which the Briton took his maiden Formula 1 pole position and the Silver Arrows' first of 2022.
Russell eclipsed both Ferraris and will share the front row of the grid with Carlos Sainz in Hungary after a stunning lap at the end of Q3 that saw him take the first pole position of his career – and Mercedes' first since the 2021 Saudi Arabian Grand Prix. After qualifying, he was asked what the milestone performance meant for himself and the team.
READ MORE: Russell beats Sainz to take shock maiden pole at Hungaroring as Red Bulls hit trouble
"I was not really thinking about myself to be honest," said Russell, "but for us as a team, it's massive. Yesterday was probably our toughest Friday of of the whole season; we were all here until 11pm last night scratching our heads. Morale was pretty down, and we felt pretty lost.
"And to come back, and grab pole position 24 hours later, it's just such a feeling because I know what we went through last night. And there's no points for qualifying but I guess getting this result for all of us is pretty, pretty huge."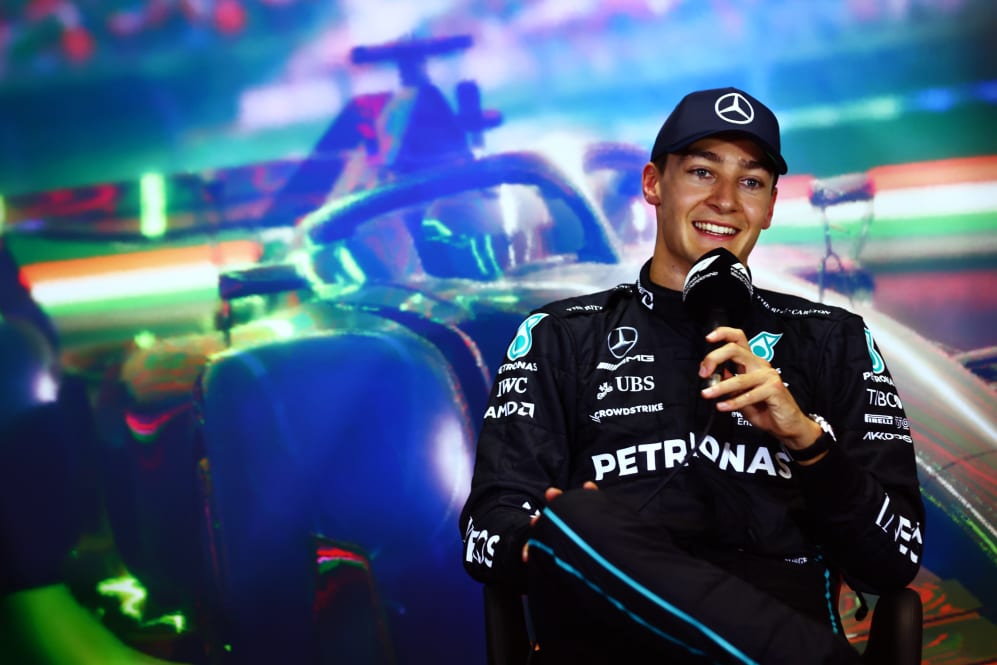 Asked whether his Mercedes has the pace to challenge the Ferraris on Sunday – with Leclerc starting third and team mate Lewis Hamilton down in seventh – Russell wasn't totally sure.
"It's a total unknown. We've turned the car upside down since yesterday. Conditions have changed… high fuel pace was probably the worst it's ever been yesterday and Ferrari look pretty exceptional. We're behind the curve at the moment; we'll be absolutely going for it and victory is what we're going for."
HIGHLIGHTS: Watch the action from a remarkable qualifying session in Budapest, as Russell seals first pole in F1
The 24-year-old had one aim for Sunday: "This year I've struggled a little bit but Budapest is a circuit I've always loved, I've always been fast here and I always knew if the car and myself were working perfectly together there's no reason we can't achieve great things. Tonight, a good night's sleep, focus everything on tomorrow – but this is a huge day for us, regardless.
"This is what racing's about, this is why I wake up every single day and want to be world champion. Feelings like this – it's something you can't really dream of."
Hamilton was pleased for his team mate but cut a disappointed figure, as he rued the fact that he will not be sharing the front row with team mate Russell on Sunday, and try and help Mercedes take what would be their first win of the season.
"It's the first time we've had a shot at the front row, so naturally… honestly I'm happy for George, it's his first pole, he truly deserves it, he did an amazing job; it's a shame that he couldn't lock out the front row.
"That would have been amazing for the race for us, and that would have really helped with strategy as well, but I'll try and figure out what I can do from here," said the eight-time Hungarian Grand Prix winner.