Russell says Mercedes relationship 'has not been damaged at all' by Bottas crash at Imola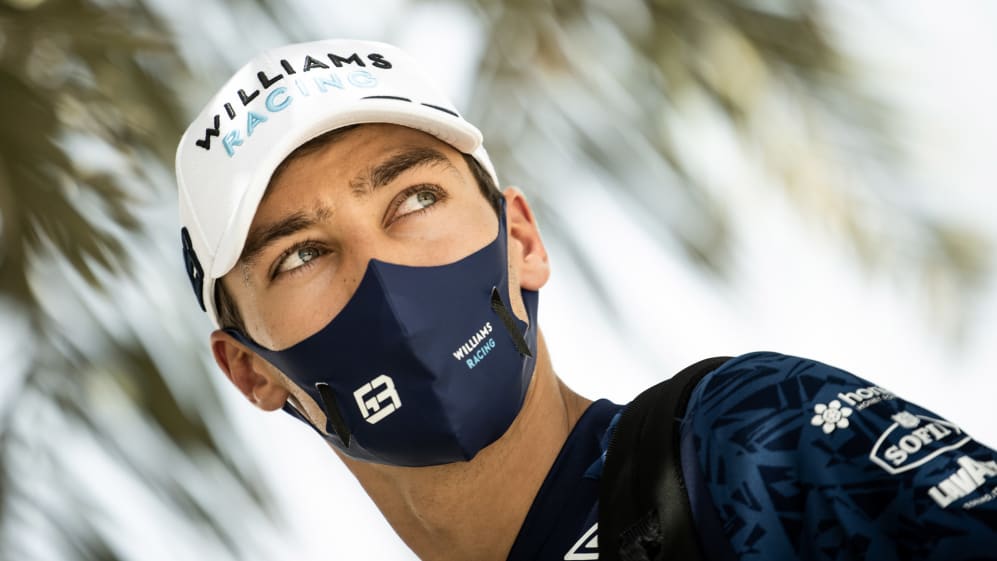 The crash between Williams' George Russell and Mercedes' Valtteri Bottas at Imola was still a hot topic when Formula 1 arrived at Portimao for the 2021 Portuguese Grand Prix. But Russell said his relationship with his Mercedes benefactors had got stronger, rather than weaker, as a result of the crash.
Russell and Bottas came together on Lap 32 of the Emilia Romagna Grand Prix when Russell was lining up a pass on Bottas' Mercedes for P9 – with the pair coming together on the entry to Tamburello in a spectacular crash that took both cars out of the race, and led to a red flag.
READ MORE: The Bottas-Russell fallout, Red Bull's latest hire and 3 other fascinating storylines ahead of the Portuguese GP
But with Russell having initially accused Bottas of being at fault in the incident – while hinting that Russell's status as a Mercedes protégé had led the Finn to be more aggressive in his defence than he would have been with another car – the Williams driver issued a statement on the Monday after the race apologising for his comments in the aftermath of the crash, with Russell standing by that statement in Portimao.
"The incident is one thing, it's part of racing, and these things do happen," said Russell. "I think the actions I did afterwards were not my true self, I sort of went against my own instincts to… show a bit of emotion, which was probably a very poor judgement call in the heat of the moment, which led onto a few more things later that afternoon. That's why I felt like it was necessary for me to put that out on Monday morning.
"My emotions had probably never been higher having just crashed at 200mph," he added. "That was a big lesson for me that you need to take a moment to walk away from a situation, look at it from all angles and just look at it rationally. But I think, for me it was important to put that statement out."
READ MORE: 'I should have handled the situation better' – Russell posts public apology to Bottas after Imola collision
Asked whether a discussion with Mercedes Team Principal Toto Wolff had occurred prior to issuing his statement, meanwhile, Russell replied: "Of course. Toto and I have spoken extensively since the incident – but the contents of that will remain private.
"But he's been very supportive, very constructive. Our relationship has not been damaged at all following the incident. If anything, quite the opposite. And likewise with everybody at Williams, they've been incredibly supportive, they want me to attack, go for opportunities and we're proud to have been in that position, we were in 10th position and fighting for points on merit… so we've got to be proud of the progress."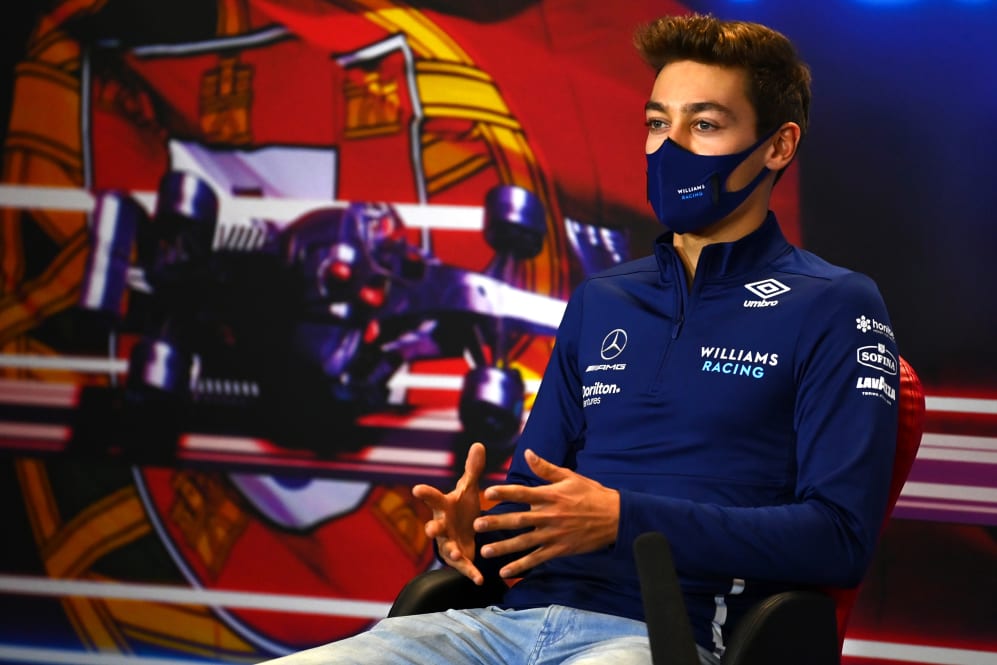 Meanwhile, although Russell – speaking in the Thursday press conference in Portimao – refuted the idea that there were now rules of engagement for him to follow if and when he next finds himself in the position of attacking Mercedes' cars on track, Russell said he would from now on be racing Bottas and Lewis Hamilton as though they were team mates.
READ MORE: Mercedes 'very stretched' on cost cap after Bottas's crash with Russell in Imola, says Wolff
"As a racing driver, I think the first rule is you should never crash with your team mate," said Russell, who drove for Mercedes alongside Bottas at last year's Sakhir Grand Prix when Hamilton contracted Covid-19.
"I would not be in the position I am today without the support of Mercedes. They've had my back since day one, and as consequence, Lewis and Valtteri are team mates of sorts to me, and regardless of the circumstances, we should not be coming together on track, whether it was my fault, his fault or a racing incident."