Russell says Williams points gap to Alfa Romeo allows him to 'really attack and go for it' in final 5 races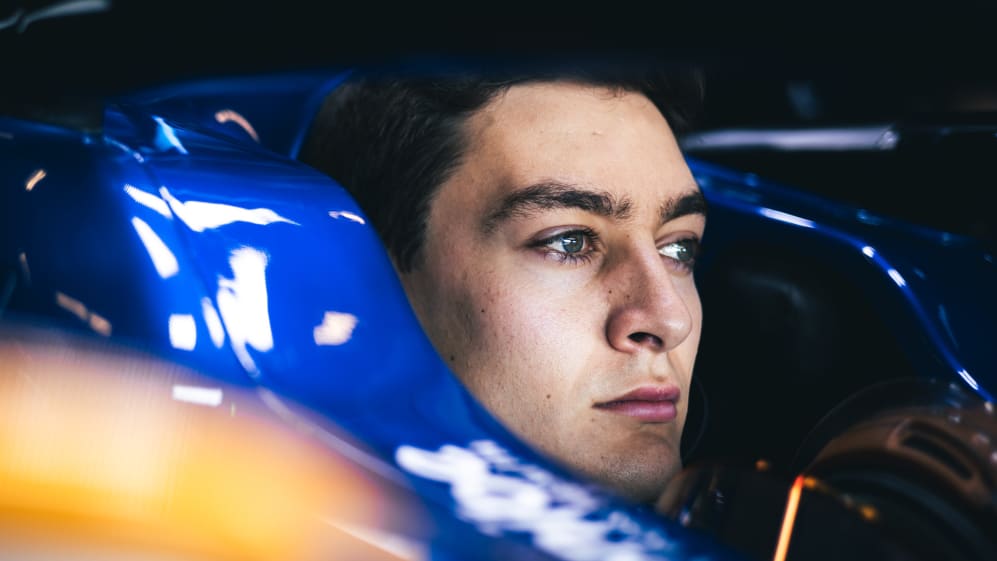 George Russell might not have scored points in Austin but he says he's willing to take more risks chasing them in the remaining five races of 2021 after such a strong middle part of the season.
Williams finally scored their first points for two years in the Hungarian Grand Prix, where Nicholas Latifi finished seventh and Russell eighth to move above Alfa Romeo in the constructors' championship. After half points were awarded in Spa with both cars starting in the top 10, Russell also scored in Italy and Russia, something he says gives him freedom to attack early in races to try and put the car in better positions.
READ MORE: Mazepin explains his US Grand Prix was compromised after headrest came loose on his Haas
"I think the pressure's been lifted off my shoulders for a while now, and [I'm] more confident to really attack and go for it," Russell said. "P20 to P14 was a strong start for me, and I think in this position where we are now in the championship, we've got this small buffer, and it's allowing me to go out there and really push the limits.
"I'm quite enjoying it to be honest, I'm not a driver who usually makes a huge amount of mistakes but I wanted to push myself, I think it's why we saw an off in FP3, a little off in qualifying at Zandvoort, and just really trying to push the limit to see if there's more in there in these last few races.
"But I think I've been sort of reaffirming my global strategy of you don't need to be driving 110% to get the most out of the car as sometimes you only go slower."
It's not just the amount of points that Williams have scored so far this season that is allowing Russell to drive more freely, but also the knowledge his future move to Mercedes is done and dusted.
"It's just less pressure. I think the fact we are in a position of relative comfort in the constructors' championship and also on a personal level, [having] everything confirmed for next year, I'm in a very stable position personally and just able to go out there and try new things and don't be afraid to make some mistakes."
WATCH: Lap 1 tussles, Alonso's scrap with Raikkonen, and Sainz vs Ricciardo – Top 10 onboard clips from COTA
There's little Russell can do when Williams are uncompetitive, but he was less concerned about being unable to fight for points in Austin because Alfa Romeo also failed to score.
"Just this weekend we struggled for pace. It's a very strange circuit I felt, there wasn't much adhesive grip from the tarmac and I think all the drivers were sliding around a lot and we just didn't optimise it, make the most of it. [I] started last, made a good start up to 14th, and just stayed there. Nothing gained nothing lost, [at least] our rivals in Alfa didn't score points."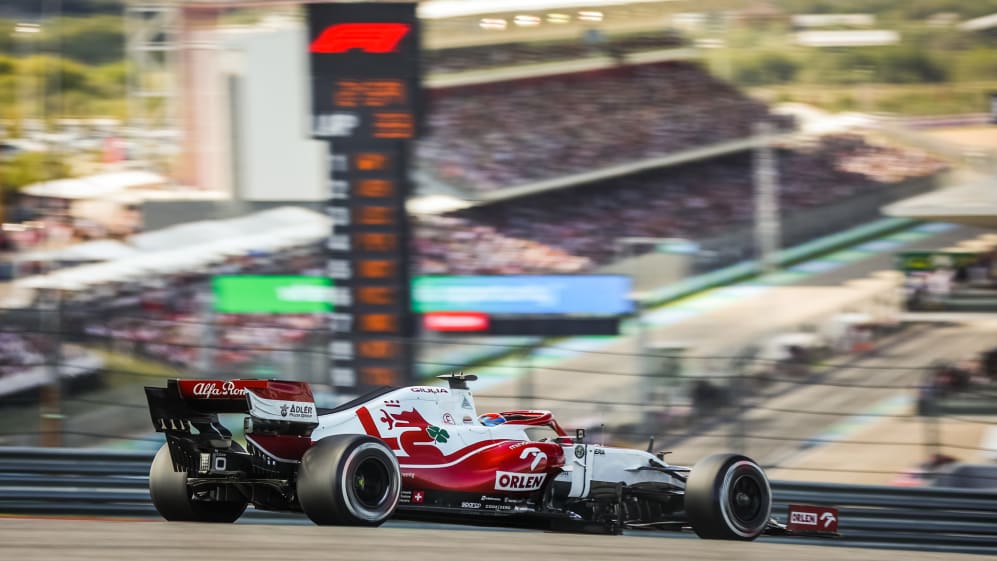 Russell was leading the fight for Williams because of a first-lap incident for Nicholas Latifi, who felt he was forced into an impossible position before contact with Lance Stroll.
READ MORE: 'Everything that could go wrong did go wrong' says Alpine boss after double DNF in Austin
"The race kind of came undone at the first corner," Latifi said. "I just saw one of the Haas come lunging up the inside and then when I saw I was going to be the sandwich I tried to make sure he wasn't going to run into me but I was kind of in the middle of cars and at too late of a point to try and back out of it. So I didn't think there was much I could do there.
"I had front wing damage, which made our stints much longer than they needed to be due to the early pit stop, but I think we just didn't have the pace. We were just struggling with keeping the tyres in the right window, definitely one to learn from."