Russell says win is possible from P6 on the grid if rain hits Monaco on race day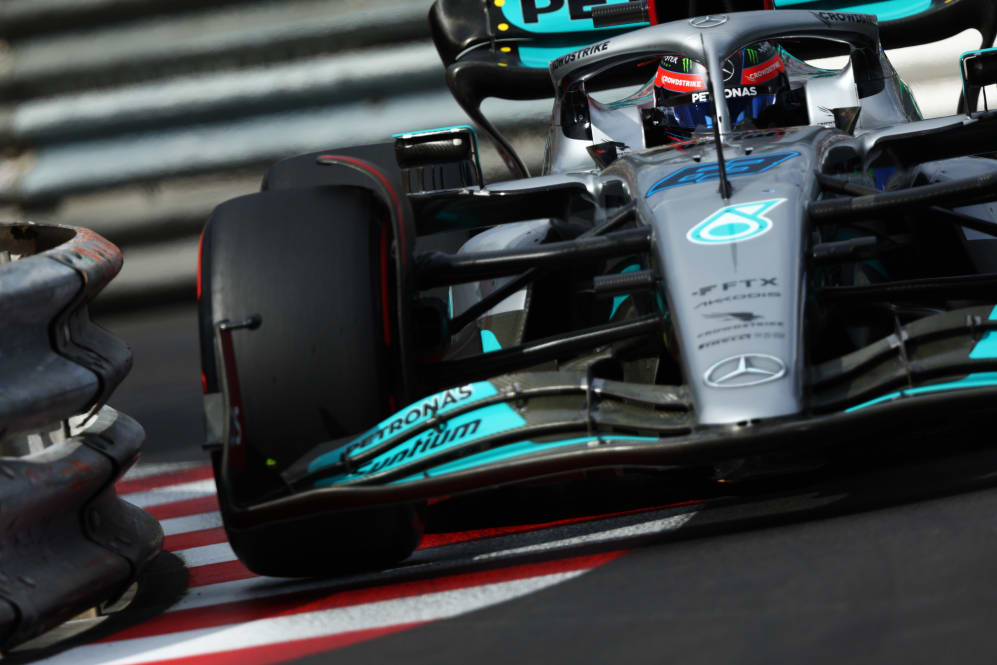 If rain strikes as forecasted in tomorrow's Monaco Grand Prix, Mercedes' George Russell says he plans a "high risk, high reward" strategy from sixth on the grid.
The Briton lines up alongside fifth-placed Lando Norris and behind the two Ferraris and two Red Bulls for the 78-lap race on a track where it is notoriously tricky to overtake.
When asked if he wanted rain to strike during tomorrow's Grand Prix, Russell replied: "Bring it on. That's what we need in this situation – high risk, high reward. We have to go for it.
READ MORE: Leclerc takes majestic pole on home turf in Monaco as bizarre Sainz-Perez crash brings early end to qualifying
"If we lose out on a P5 or a P6, it's not ideal, but it's not the end of the world. We want to put it all on the line and go for the win. You often don't say that from P6 in Monaco, but it looks like it is going to rain tomorrow.
"Look at it now – it's grey and gloomy, it's gone from the French Riviera being beautiful in sunshine and now it looks like we're in London. So yeah, I'll welcome a bit of rain."
READ MORE: Leclerc hoping to 'finally' end home race jinx after dominant Monaco pole
While he was disappointed that Mercedes didn't build on the momentum they created in Spain, when Russell finished third with team mate Lewis Hamilton fifth, he was pleased with the lap he put together to take sixth.
"If you'd told me P6 before the weekend, I wouldn't have been overly pleased," he said. "But I think my lap was really strong, probably one of the strongest laps I've done in qualifying all year.
"Obviously I'm a little bit disappointed the pace wasn't a bit better. We know we didn't bring anything new to the car this weekend, when we knew inherently it probably wouldn't suit our car. You've got to take the positives, but we're here for more."
READ MORE: Leclerc ties Verstappen on poles, as he continues his run of front-row starts
Hamilton will start eighth, with Mercedes boss Toto Wolff saying he felt it could have been one place better had he not had to abort the lap because of the red flag at the end, caused when Sergio Perez hit the barrier at Portier.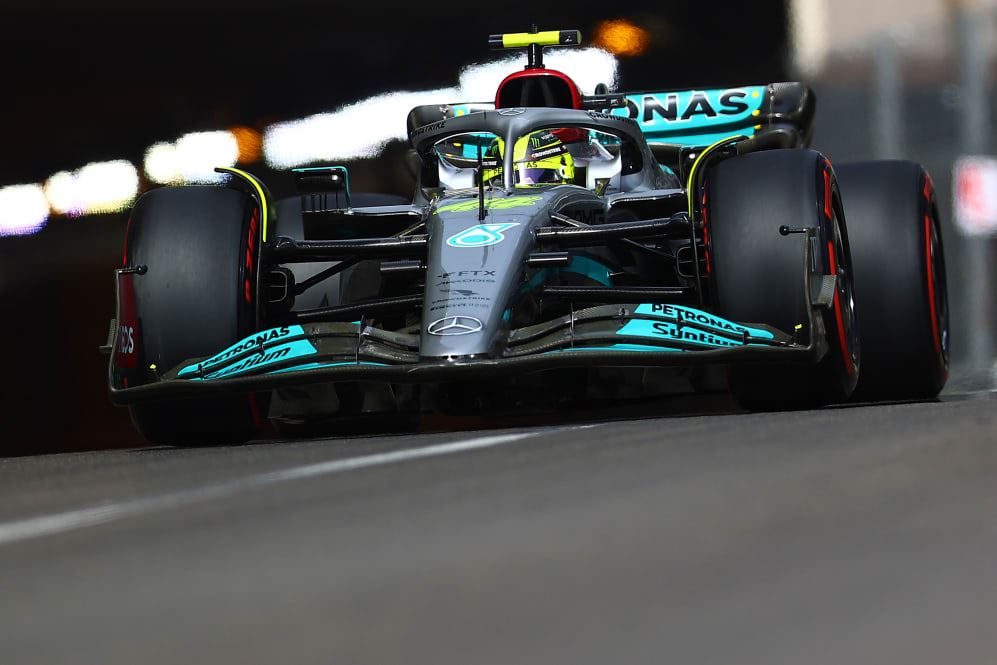 The seven-time world champion admitted he didn't get the best out of the car but now his focus is on getting the best out of the car on Sunday.
"The red flags cost me my final lap, but I don't think it was going to be much different to how it turned out anyway," he said. "In hindsight, I needed to get lap one on the tyres and I didn't, after starting the lap in the wrong engine mode.
READ MORE: 'I feel sorry for Carlos' – Perez and Sainz weigh in on their chaotic qualifying-ending crash at Monaco
"But Monaco is just like that, and it was an unfortunate session. The car feels pretty bad out there and we're having to take some big risks to get anywhere near the times of the cars in front.
"We improved the car from yesterday and got a little bit closer, but even with a perfect lap I think we'd still be six-tenths off, which is a decent chunk. Now we need to see what the weather does tomorrow and try to make some progress up the field."