Russell takes positives from Mercedes' performance despite 'frustrating' P4 finish at Mexico City GP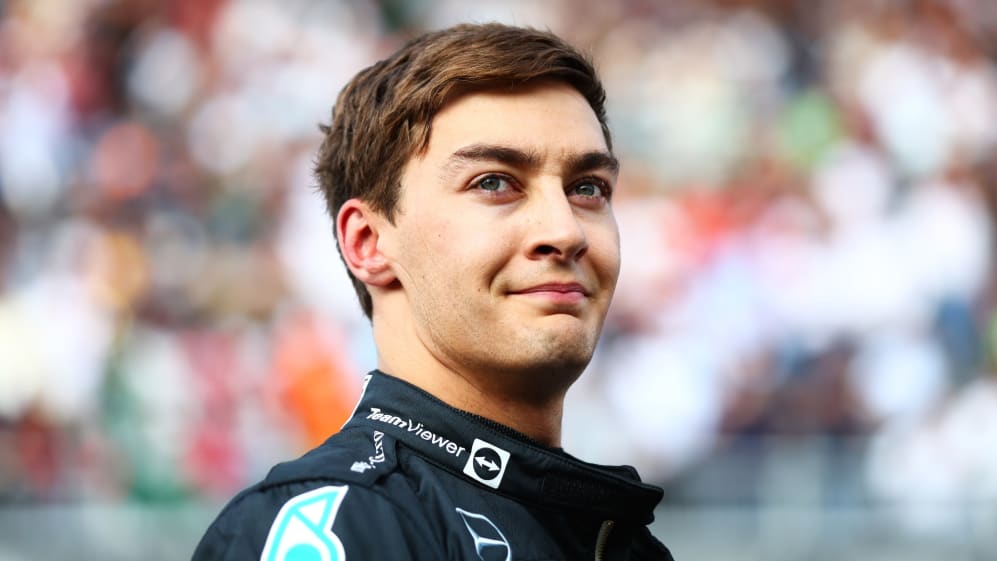 George Russell finished fourth in Sunday's Mexico City Grand Prix – and while he was disappointed to wind up off the podium, he was full of praise for the progress his team has made, as they put in one of their most convincing showings this year.
Russell and team mate Lewis Hamilton started on the mediums, while the two Red Bulls of Max Verstappen and Sergio Perez were on the soft tyre. Unfortunately for Russell, he lost out in the early exchanges to Hamilton and Perez, dropping him to fourth on Lap 1.
The two Mercedes then switched to the hards – while the Red Bull pair went onto the mediums – with the idea of gaining track position once their rivals made a second stop. However, Verstappen and Perez made the mediums last until the end, forcing Russell to settle for a "frustrating" fourth.
READ MORE: 'We know where we need to improve' says Hamilton after P2 in Mex
Speaking after the race, Russell said: "Yeah, it was a little bit frustrating [to miss out on the podium]. I made a good start, but Lewis was there on the inside and I was probably a little bit too cautious there [with] my team mate. Ultimately that probably cost me two positions today because I would have ended up in second and things would have been different maybe.
"But nevertheless, really happy that we are making a lot of progress as a team. Especially when you look at it compared to Ferrari, [it's] really impressive [the] performance that we are bringing week in, week out."
He added: "Red Bull are still in a league of their own, credit to them. Perhaps today if we were on the same strategy as them, we would have been a lot closer, so again a positive to takeaway."
Russell was heard on the radio in the first stint imploring his team to extend his time on the mediums in the hopes of switching to the faster soft tyres at the end. But after the race, he admitted that plan might have not been the best idea, believing Red Bull's soft-medium strategy was the better option.
READ MORE: Verstappen makes F1 history as he beats Hamilton to victory in Mexico for 14th win of the season
"In hindsight, starting on the softs and going to the medium was the right thing to do. Starting on the medium and going to the softs was a bit more difficult because my medium was already quite damaged from the early couple of laps.
"We need to understand why Ferrari and Red Bull opted to start on the softs and we didn't think that was the right thing to do. As I said, I'm really pleased with the progress we are making."