Russell thinks Red Bull 'have the legs' on Mercedes at Yas Marina as Hamilton plots overnight changes to recover FP1 form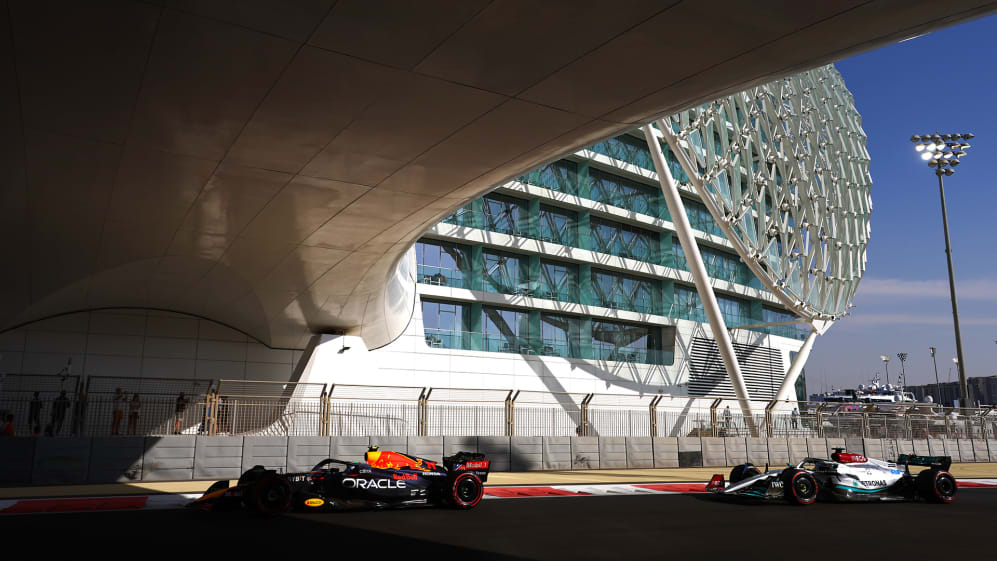 George Russell has predicted that Red Bull will be a step ahead of Mercedes and Ferrari as the Abu Dhabi Grand Prix weekend develops, admitting that his team have got "a little bit of work to do" after their solid Friday practice performance.
Mercedes claimed a one-two result in the early afternoon heat of opening practice, but their cars dropped back during a cooler FP2 – Russell ending the day three-tenths off pace-setting Red Bull driver Max Verstappen, with team mate Lewis Hamilton six-tenths back in fourth.
While Russell feels that Mercedes gained plenty of valuable data from the two sessions, especially looking towards the 2023 season, he feels Verstappen and Red Bull have the edge around the Yas Marina Circuit – which is dominated by long straights and heavy braking zones.
READ MORE: Verstappen leads Russell and Leclerc during twilight second practice in Abu Dhabi
"I think we had a very strong day in terms of what we learnt. We did a lot of test items, especially on my side, in FP1, looking ahead to 2023, and this is one of our last opportunities to test. FP2, obviously, [it was a] cooler track temperature – the track changed completely," explained Russell.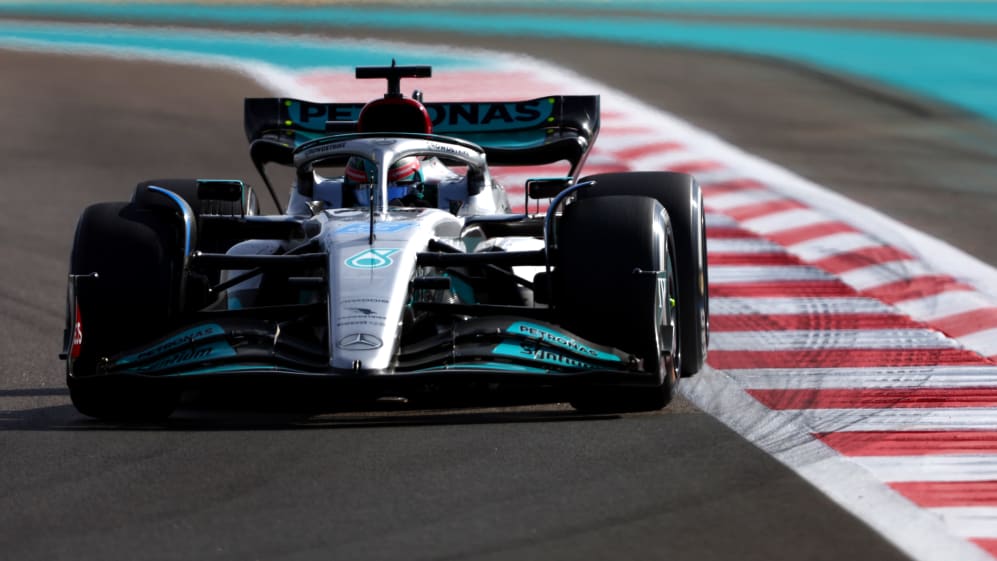 "It felt fast out there, but I think Red Bull just have the legs on us in a single lap. [They're] probably two-tenths ahead, [and on the] long run maybe even further, so we've got a little bit of work to do overnight, but compared to Ferrari it looks pretty decent."
Pushed about what's possible for himself and Mercedes this weekend, he added: "I think we will be fighting for it. I'd like to think we can fight for the top three in qualifying, and who knows where that can take you on Sunday."
READ MORE: 'It's still work in progress' – Wolff keeping his feet on the ground after Brazil win as he insists Mercedes' recovery isn't complete
On the other side of the garage, Hamilton was left to rue set-up changes that took away some of the confidence he had en route to topping the FP1 timesheets, while also admitting that his FP2 long run "wasn't very good".
"FP1 felt pretty good, [but in] FP2 [the] balance was quite a bit off. I made some changes from FP1 to FP2, and they just weren't the right ones, so [it was a] bit of a struggle in FP2 just with a lot of oversteer – that was mostly my limitation. We will make some changes overnight, but otherwise we are relatively competitive – we are right there," he said.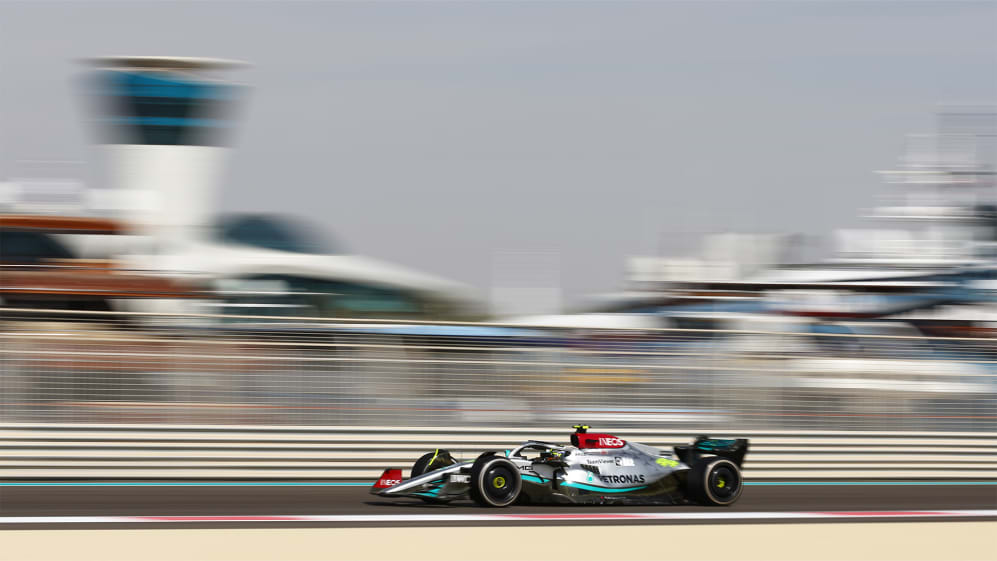 As for how the weekend is shaping up compared to Brazil, where Mercedes scored a one-two, he added: "I think it looks a little bit closer. I think the Red Bulls look a little bit quicker here, which was expected. We didn't expect this to be our strongest race. But we will work hard overnight, we are generally right there, so hopefully we can put up a good fight."
Mercedes head into the season finale looking to overturn a 19-point deficit to Ferrari in the battle for P2 in the constructors' standings, with 44 points up for grabs during Sunday evening's Grand Prix.