Sainz calls Bahrain his 'most difficult weekend as a Ferrari driver' despite podium finish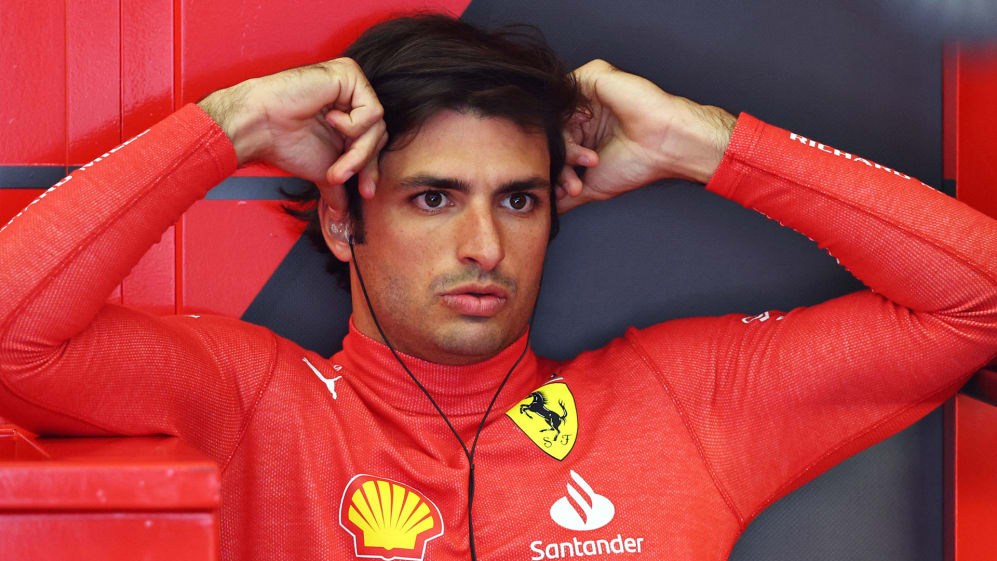 Carlos Sainz had mixed feelings despite tying his career-best finish with second in the Bahrain Grand Prix, describing the weekend as his "most difficult" in Ferrari colours.
The Spaniard was chasing a comfortable set-up all weekend and made a breakthrough ahead of qualifying to take provisional pole after the first runs in Q3, before ending up third, with team mate Charles Leclerc taking pole ahead of Max Verstappen.
He didn't quite have the same pace in the race, but comfortably ran third throughout and was best-placed to inherit second when Verstappen retired.
READ MORE: Leclerc leads 1-2 for Ferrari in Bahrain GP as both Red Bulls suffer late retirements
"It may sound a bit strange to say it now, but as a Ferrari driver it was my most difficult weekend. I did not have the pace, neither in the race or in Friday practice," he said. "For some reason that I need to understand, in quali I was suddenly there or thereabouts fighting for pole position but today in the race it exposed my weaknesses with this car, and it shows that I am still not quite there, which is something that last year never happened. So, some work to do for me.
"I will celebrate with the whole team but from Monday I will be looking into data and into what I can do better to drive this car and be fighting for the win next time."
Ferrari had their worst season in decades in 2020, and while they improved in 2021, until Bahrain this year they had gone 45 races without a victory.
But they have turned things around for 2022, making the most of the opportunity presented by the new generation of cars and have shown strong pace since testing. And while he is excited to have a car to fight, Sainz knows the challenge to stay there – and compete on a development front – will be tough.
READ MORE: Leclerc hails 'perfect start' for Ferrari after 'tricky' fight with Verstappen in Bahrain
"It's just great news for Ferrari and for us because it's where Ferrari should be and it's where Charles and I want to be in our lives, fighting for World Championships," added Sainz. "It's still going to be a long year, we still need to make sure that we develop well this car, because at the moment it is a quick car, but it also needs to be quick the whole year to keep us in the fight. And it's a great problem to have, actually.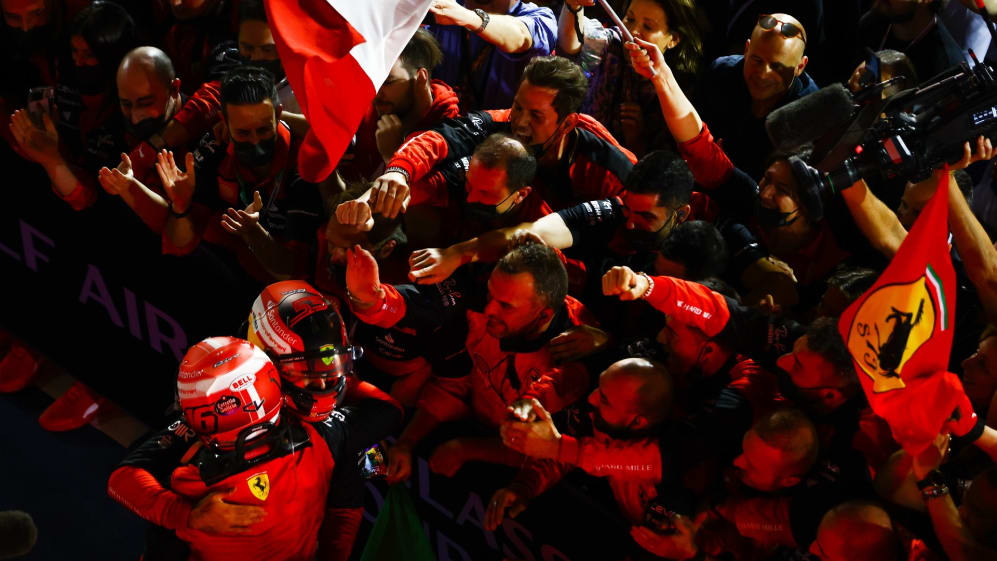 "Before the race, Charles and I were working together and the first thing that we said to each other is how good it feels, just to be starting first and third and to finally be fighting for something bigger, and together. And we kind of had that moment of just realising that we are in the fight this year, and it was… between us a good moment to reflect and to realise that we are a lot luckier in that sense than last year, and we have a good fight on our hands."
READ MORE: 6 Winners and 5 Losers of the 2022 Bahrain Grand Prix – Who shone under the lights in Sakhir?
Sainz currently sits second in the drivers' standings, eight points adrift of leader Leclerc, with Ferrari sitting pretty at the top of the constructors' championship with a maximum 44 points.