Sainz disappointed with final Q3 run as Norris edges McLaren qualifying battle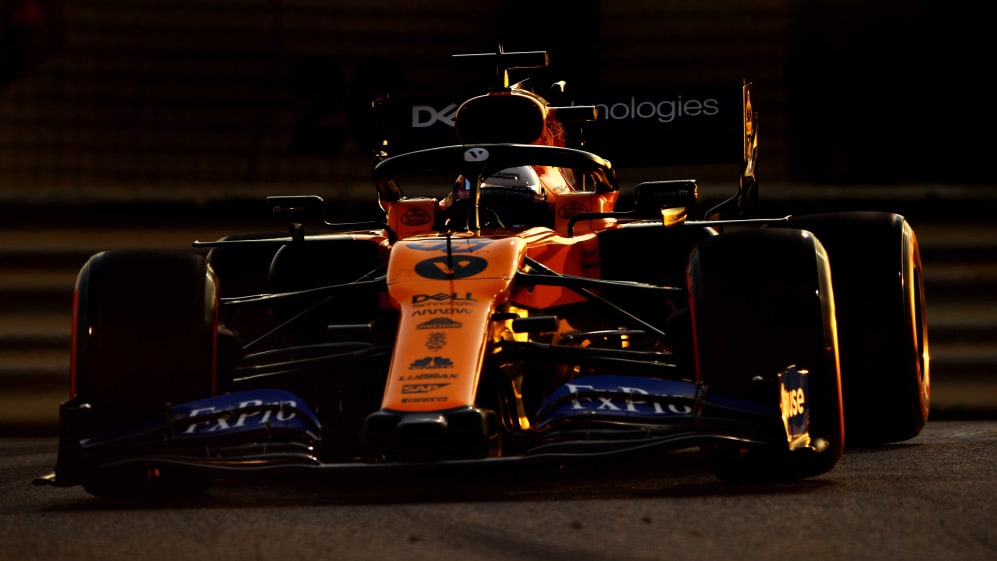 After 21 Grands Prix, someone had to lose out between Carlos Sainz and Lando Norris in the intra-team qualifying battle at McLaren, and in the end it was the former, though the Spaniard was left more frustrated with how Q3 unfolded than statistical trivia.
"Today I'm honestly disappointed because I've been flying," said Sainz after qualifying ninth, just 0.023s behind team mate Norris and 0.003s slower than eighth-placed Renault driver Daniel Ricciardo. Valtteri Bottas's grid penalties promote them all up a place, however.
READ MORE: Leclerc ready to 'take risks' at the start in bid to beat Verstappen
"In Q1 and Q2 I had a bit of a buffer in the midfield, a bit like in the last few races, and I was like 'yeah, let's do it in Q3', but I don't know how we managed to get ourselves in trouble in Q3.
Norris, on the other hand, was beaming post-qualifying at Yas Marina, wide-eyed at the miniscule gap between him and Sainz.
"Did you see how close it was? I did a [1m36.436s] and he did a [1m36.479s]?
"I'm pretty happy. All weekend I've been a bit more confident than I was in Brazil. The car hasn't been super quick but it's been nice and comfortable to be able to work with and push on. I think that was a good thing for today."
He may have lost the qualifying head-to-head, but Sainz is comfortably ahead of his rookie team mate in the championship points stakes. However, the Spaniard still has the small matter of the battle for P6 in the standings to focus on.
Sainz starts two places ahead of P6 rival Pierre Gasly, but his fellow Brazilian GP podium-finisher may have a slight advantage, Sainz starting on the softs, while Gasly has free tyre choice, starting 11th on the grid.
READ MORE: 'It's been a slog' – Hamilton delighted with first pole since Germany
"Yeah they're going to be chasing me, chasing basically all the soft runners," said Sainz of those who were eliminated in Q2.
"I think we have a very good chance of finishing ahead of Gasly because we have track position but at the same time he has a very good chance of having a better strategy – it's going to be a tight one."