Sainz 'cautious' on battle for P6, as Gasly relishes fight in Abu Dhabi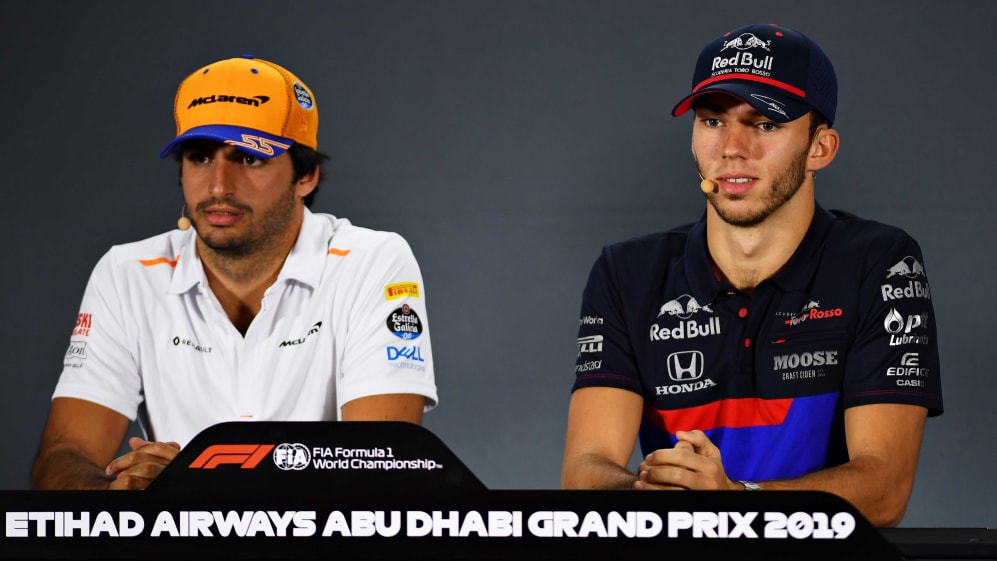 I think it makes it really exciting, coming into the last race of the season with something to play for in the championship
"It's a bit of a bonus because you never expect to be fighting for P6 in the midfield – you expect to be fighting for P7. And now that we have the chance and we've created ourselves an opportunity, we want to take it.
"I'm not sure it's going to be easy, Pierre and Toro Rosso… have been really strong, they've executed some really nice races and I'm sure we're going to have some fun and some tough competition."
READ MORE: The rise, fall, and redemption of Pierre Gasly
As for Gasly, who clinched his second-place finish in Brazil after a nailbiting drag race to the line against Mercedes' six-time champion Lewis Hamilton, he was targeting a "perfect weekend" to help make the difference against Sainz – a driver who beat Gasly to the Formula Renault 3.5 Series title back in 2014.
"It's not the first time we're battling!" said Gasly, who scored 63 of his 95 points while driving for Red Bull in the first half of 2019.