Feature
How McLaren emerged as Mercedes and Red Bull's biggest threat – and why they could be a factor in 2021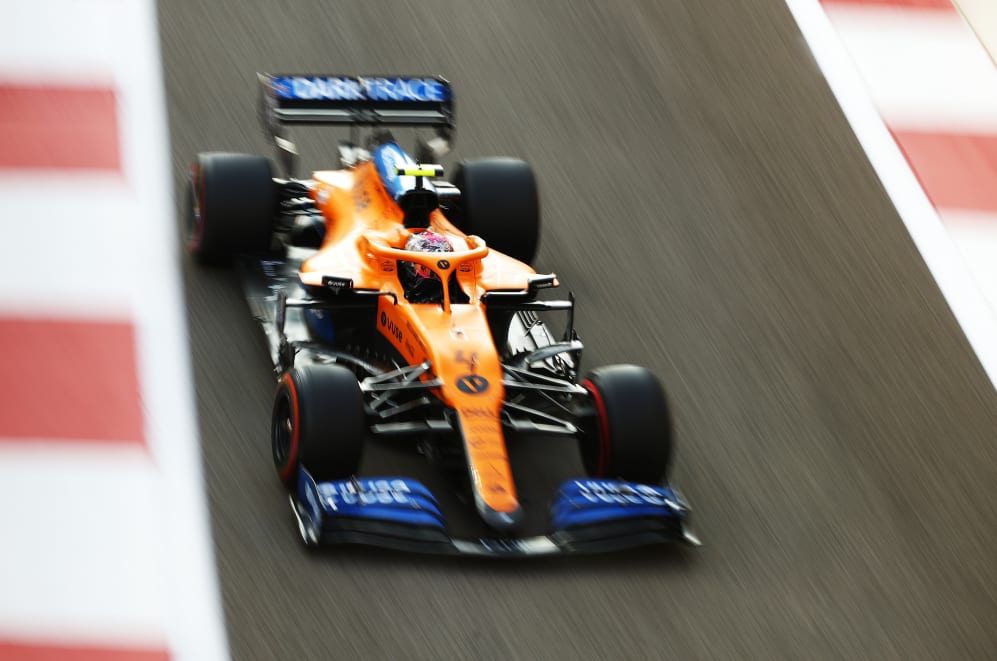 Consistency and efficiency were the backbone of McLaren's 2020 Formula 1 campaign and were the defining factors in the British outfit beating better resourced midfield rivals Renault and Racing Point to third in the constructors' championship.
It was a fine achievement for the famous team who have endured a painful fall from grace since 2012 before embarking on a rebuild that has yielded their best finish for eight seasons while also raising hopes a frontrunning challenge could soon be on the horizon.
READ MORE: 'Bromance' with Sainz key to McLaren winning fight for P3 in constructors' standings, says Norris
But how have they clawed their way back? And can they really take the fight to Mercedes and Red Bull and become title contenders once more?
The people
When Ron Dennis ended an incredible 37-year stint at McLaren in 2017, with Zak Brown assuming the role of Chief Executive Officer the year after, it marked a dramatic sea change and the dawn of a new era.
Brown has restructured the whole operation, shrewdly bringing in Andreas Seidl from Porsche to lead the F1 operation as Team Principal and signing the highly-rated James Key from Toro Rosso to take over as Technical Director.
Fernando Alonso's former race engineer Andrea Stella was promoted to Racing Director, with Piers Thynne taking the Production Director title. The structure was now clearly defined. It took several years, but ahead of 2020, a stable workforce was in place, and this year's campaign was the first to bear the fruits.
READ MORE: The Top 10 F1 drivers of 2020 - as chosen by the drivers
The car
Seidl admitted there is "still a huge gap" to catch Mercedes and Red Bull in front and the reality, as the management realise, is that it will take some time to close it. But the evidence of this year suggests they are on the right trajectory.
Their points tally of 202 was more than 50 points – the equivalent of two race wins – better than their previous effort and the first time they had broken the 200-point barrier in eight years. And this was in a season where the midfield has never been closer, with Racing Point and Renault jostling with them throughout for P3.
Critically, the MCL35 – the first car which Key has had an input in from the beginning and which was an evolution of its predecessor – was a machine that handled sympathetically. It meant that Carlos Sainz and Lando Norris were able to get the very best out of it more consistently – something Renault or Racing Point could not replicate.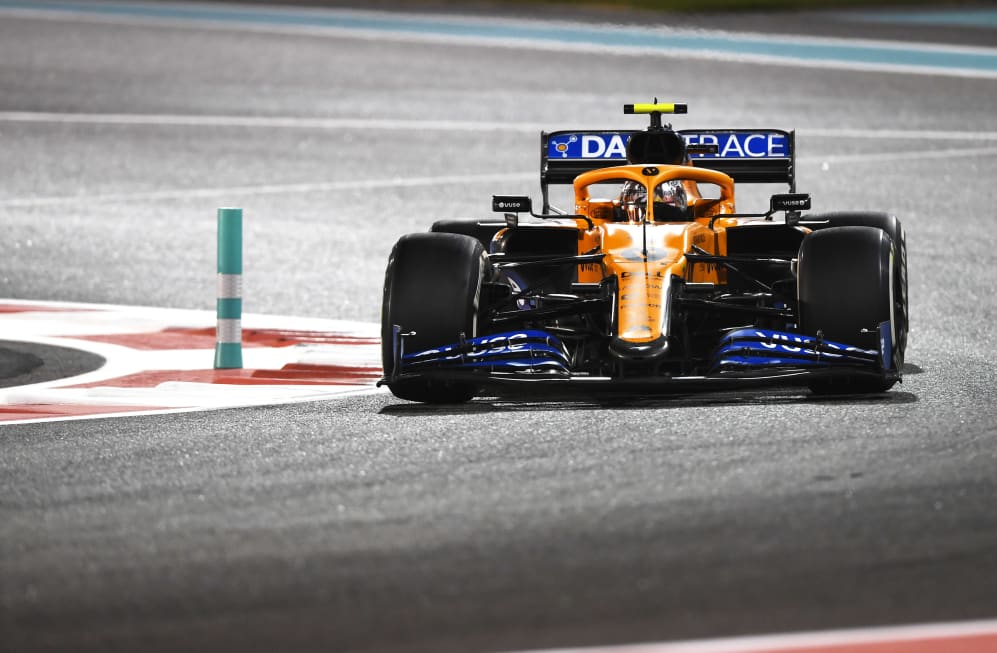 McLaren didn't show their cards at testing, but hit the ground running in Austria. They were able to optimise their package quickly, while their immediate rivals were peaky, and that meant they scored heavily to press home their advantage and build an early lead.
The car lacked downforce, lacked low speed balance and wasn't such a fan of a tailwind, but the overall package was better, with a key strength lying in the high-speed corners. The MCL35 could also switch its tyres on in cold conditions, as was evidenced when Sainz vaulted into the lead in Portugal.
It was also a very reliable package, with Stella admitting the vast majority of failures were outside their control, the Racing Director referring to the problems with the Renault power unit. It bodes well, then, that they will be switching to the class-leading Mercedes unit next year.
The development
McLaren fell away slightly in the second half of the year, as they tried to spin more plates. They wanted to switch their nose concept for next season, but to do so, they had to homologate it before the September 30 deadline.
READ MORE: Tremayne - McLaren have found their way again – and more good times may be just around the corner
This meant time and resource had to be diverted in this direction, rather than focusing purely on overall development for this year, and it took them several races to understand it.
But the decision paid off, and contributed to their strong end to the year, while also setting them up nicely for next year as their data suggests there is plenty of scope to develop the front end of the car more.
The drivers
Sainz and Norris' individual and collaborative performances were a defining factor in McLaren achieving third in the constructors' championship. They scored heavily and consistently, and ended up separated by just eight points.
"The level of collaboration between the two of them has been incredibly high," said Stella. "It's one of the reasons they are so evenly-matched on track. When there is an open and transparent dialogue between team mates, it elevates their performance because they can crosscheck with each other and quickly identify the weak points of the car or find the best approach to a corner.
"This has been possible due to the personal qualities of Carlos and Lando, and, I hope, the environment we have built within the team which encourages openness and trust. It means the drivers feel comfortable opening their box of secrets, rather than keeping that box closed so as not to give away any advantage to their team mate."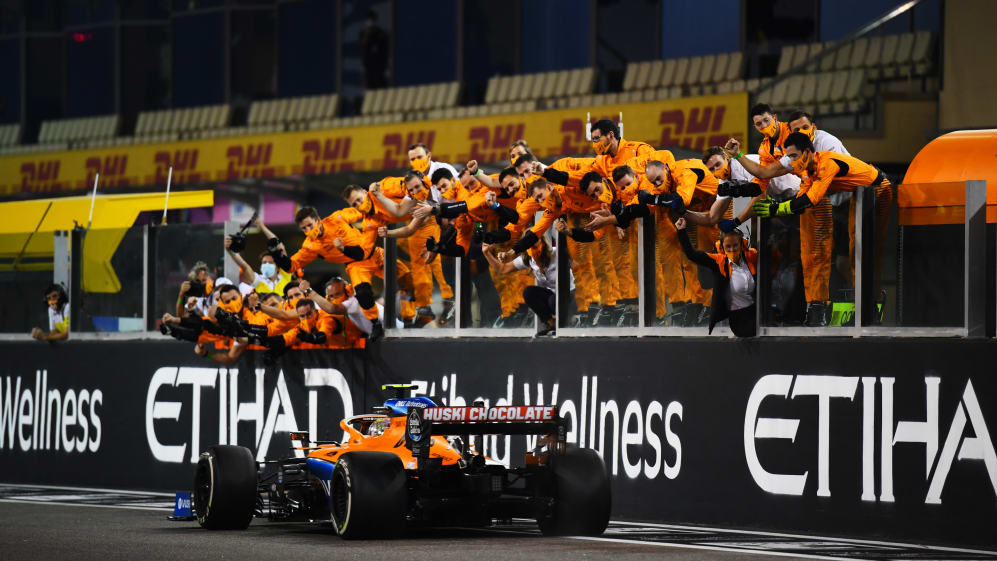 That bromance has come to an end, with Sainz heading to Ferrari and Daniel Ricciardo slotting in from Renault, but Key – who worked with Ricciardo at Toro Rosso in 2012 – reckons they won't be at a disadvantage.
"Daniel is very easy to get on with, but he's hugely determined and that has a positive effect on any team," he said. "He will be a great reference point for us and, together with Lando, we will have one of the strongest driver pairings in the paddock."
The future
Despite the regulations remaining largely stable, next year's McLaren will be very different thanks to the change of engine. "We've had to do a lot of redesigning, especially when it comes to various systems on the car, such as cooling and electronics," said Key. "Not only will the chassis be different, the gearbox will be too and, of course, the engine, so the MCL35M is akin to a new car for us."
READ MORE: McLaren sell 'significant minority' stake in Formula 1 operation in £185m deal
Fortunately for McLaren, they have known for some time that the engine change was coming, which helped them find a solution for next season, with teams starting with a blank sheet of paper for the following campaign anyway thanks to the sweeping new regulations being introduced.
The finances are also looking more rosy, too, following an injection of £185m by the end of 2022 from a United States-based sports investment group, which McLaren announced just before the season finale in Abu Dhabi. It came at the end of a difficult year for the team, which had to agree a loan arrangement with the National Bank of Bahrain to shore up their finances amid the challenges the Covid-19 pandemic has placed on the company.
That bodes well because the McLaren business is in need of a serious upgrade. Seidl has already said the team need – and are planning – a new in-house windtunnel but they also need to update their outdated driver simulator plus CFD (Computational Fluid Dynamics simulation) and production infrastructure.
That is not the work of a moment – and it's certainly not cheap – but the extra prize money they will receive for P3 in the constructors', plus the recent cash injection, will help. And their success will make them a more attractive sponsorship proposition while also allowing them to raise their rate card.
There is certainly a way to go before McLaren get back to contending for race wins and the title, but not only are they heading in the right direction, but they are also putting the building blocks in place and laying out a path to hit that objective.
Continue in this manner and it's surely a matter of when, not if, they will make it happen.