Feature
ANALYSIS: Why Ferrari chose Sainz – and why he shouldn't be cast as Leclerc's wingman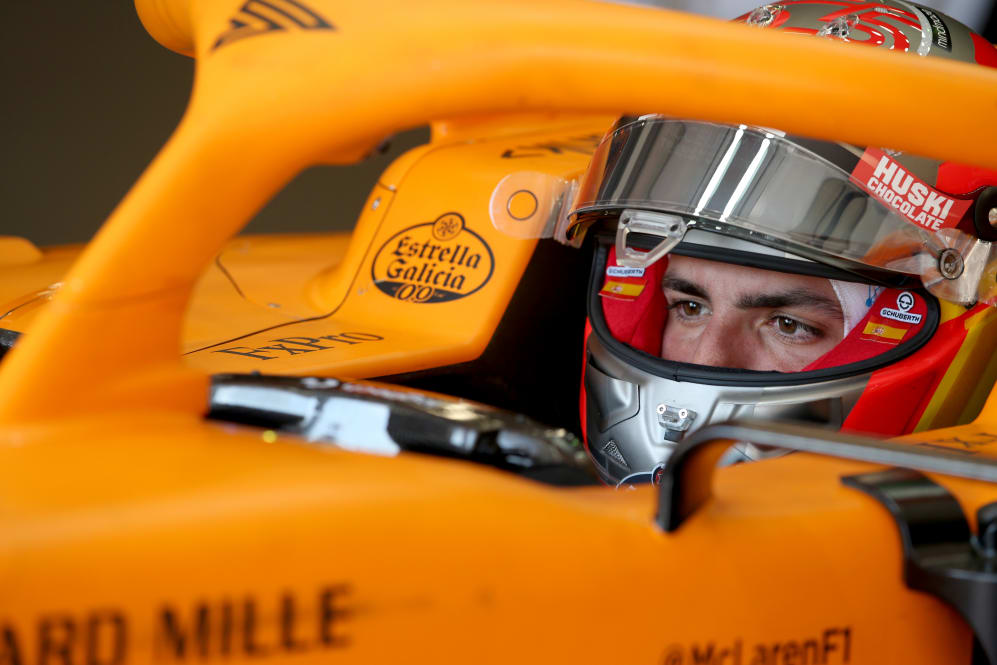 There's been a lot of tension inside the Sainz family in recent days, as negotiations with Formula 1's most famous team reached a thrilling climax. A move to a team capable of winning races and possibly world championships is what any racing driver craves. Racers want a tool with which to show they can be the best in the world. Now Carlos Sainz has that chance.
It's a remarkable story, one which began with Red Bull placing the Spaniard at Toro Rosso alongside fellow debutant Max Verstappen in 2015, before choosing to promote the Dutchman to the big team ahead of him in 2016. When it became clear a step up to Red Bull wasn't going to happen, Sainz and his team pushed hard for an exit via Renault. Red Bull agreed.
READ MORE: Sainz to join Ferrari on two-year deal from 2021
It was a gamble, and the Spaniard was beaten by Nico Hulkenberg, who had firmly got his feet under the table at Enstone, in the single season he spent there. When he moved to McLaren for 2019, many didn't rate his stock very highly – but oh how he proved them wrong.
ANALYSIS: Why Vettel and Ferrari broke up – and what happens next
In just one year at McLaren, his turn of pace, ruthless consistency, and ability to take every opportunity handed to him marked him out as the best driver of the midfield. He ended up sixth overall – the highest-placed driver outside the big three teams – with a maiden podium to boot, and paved the way for opportunities to come knocking.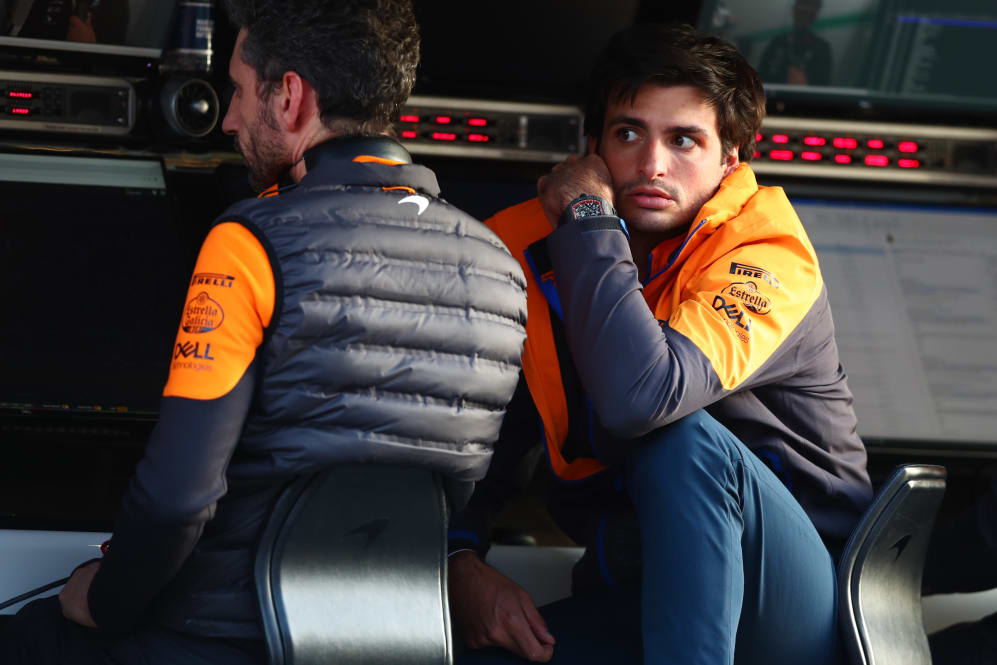 The first steps began months ago
Ferrari have long admired Sainz, son of two-time world rally champion Carlos Sr. The same can be said for a handful of other drivers on the grid, but with the Spaniard, they felt he was the right package that could slot into their team. It isn't necessarily about being the best available driver for Ferrari, it's about being the one who makes the dream team, currently built around Charles Leclerc, function effectively.
And so talks have been on-going throughout this year, moving to video conference when the coronavirus lockdown hit, as Ferrari considered the possibility that their relationship with Sebastian Vettel was coming to an end. Sainz, as I've previously reported, was top of their list and so talks began as to whether this was a project that could become reality.
The case for signing Sainz
But what specifically about Sainz is it that makes him the right choice? Take his attitude. On signing for McLaren, among the first things he did was find a place in the United Kingdom so he could be close to the factory. He then spent as much time as possible integrating with the team, getting to know the people who he'd be working with, building relationships.
He continued to push himself physically, while analytically delving deep into his driving and searching for areas which could improve, categorising in terms of priority. For the first time in his career, he had a multi-year contract. McLaren had put their faith in him to lead the team and he had no intention of letting them down.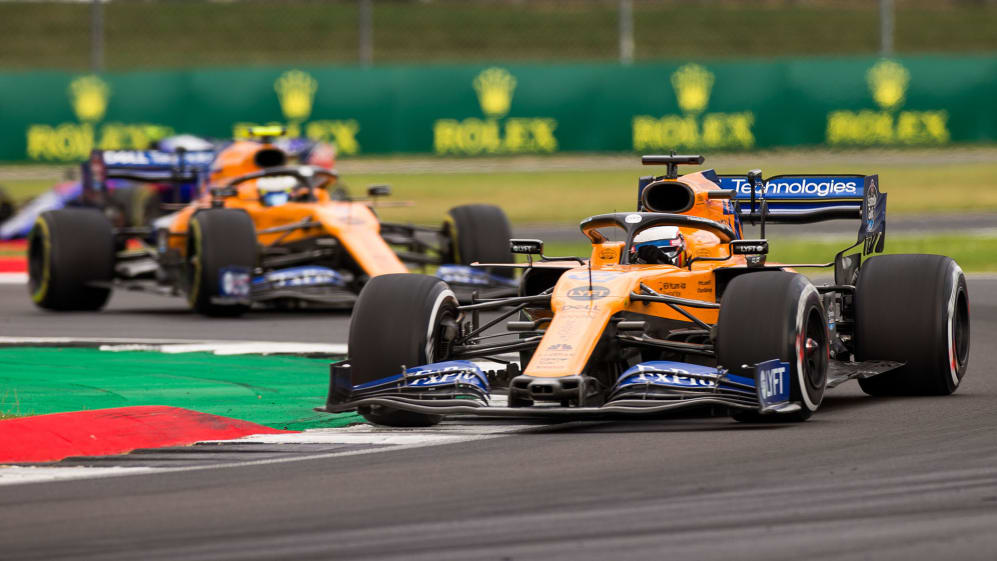 The season started poorly, with three non-scores, but Sainz didn't let it get to him. The inner circle he has built around him, including his father, his cousin and his trainer, is his rock, but Sainz himself is as strong as they make them. He believes in his ability – and that his time will come – so there's no point in getting down for too long.
In his father, rally legend Carlos Sainz, he has the perfect role model. Sainz has learned well. From race four, he went on a run of eight points finishes in nine, getting everything out of the car.
In Lando Norris, he had a rookie team mate who was and still is highly rated internally at McLaren, so it was up to Sainz to outpace him but also ensure a strong partnership without friction. It's clear that has been a success. Norris emerged as the stronger of the two in qualifying – Sainz's one-lap pace is something he's putting a sharp focus on improving – but Sainz was able to time and again make up for it in the races.
Ferrari want someone fast and consistent, so they can bring the constructors' championship back to Maranello for the first time in more than a decade
All these factors contributed to Ferrari knowing he was the right man for them. They want someone fast and consistent, so they can bring the constructors' championship back to Maranello for the first time in more than a decade. They know that if push comes to shove, he has what it takes to step up and take podiums – and wins when he has settled in – picking up the pieces if Leclerc has an off day or unreliability. And they know that he is the kind of driver who will do his talking on the track, while fostering a strong relationship off it.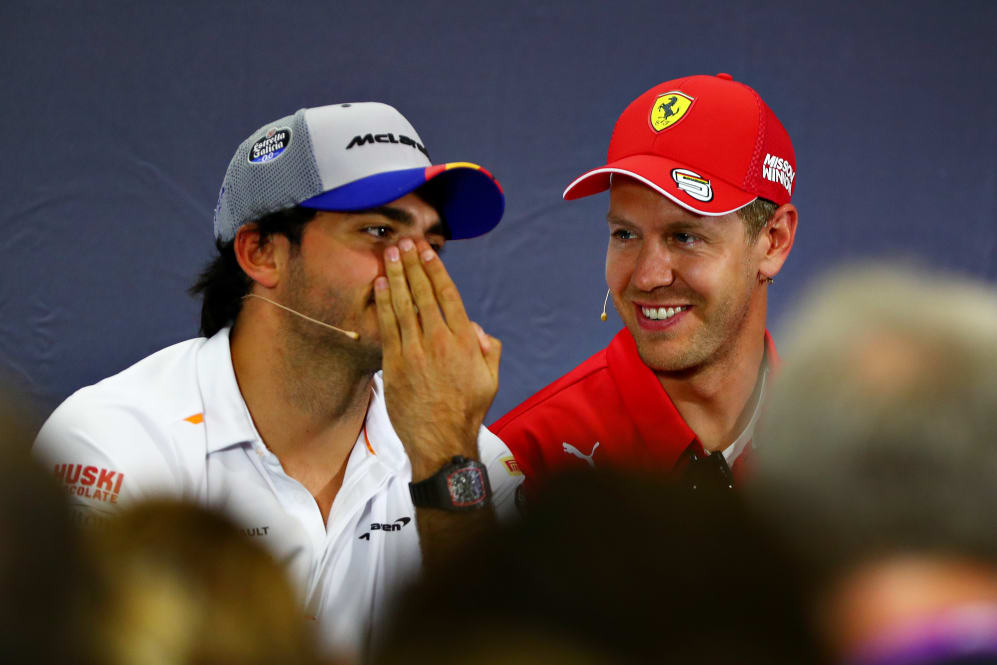 Rules of engagement with Leclerc
Many will say he's signed as a number two driver, a wingman for Leclerc. This is not the case. Sainz will have equal opportunity. A driver for Ferrari races for the team, first and foremost. Could that mean the team asking Sainz to move over for Leclerc? Yes. But equally it could cut both ways, depending on the situation.
Sure, he's entering Leclerc's house, there will be pressure like no other and it is bound to take him time to adjust to his new surroundings. But many would agree we've seen enough to suggest he will be able to sternly challenge the Monegasque. Crucially it is a multi-year deal, offering the stability that has allowed Sainz to flourish at McLaren.
The perfect scenario for Ferrari is two drivers capable of winning, offering them stability in the medium to long-term. When Leclerc joined Ferrari, he was a de facto number two behind Vettel, the team openly admitting the German would be favoured.
By the end of the year, he was clear number one, with a lucrative long-term contract in his pocket, and his former team leader was soon to be out the door. There is absolutely no reason to think Sainz won't have the same opportunity to do exactly that when he joins.
Ferrari won't mind which driver that is, though you suspect they will feel Leclerc is better placed given his impressive first year with the team (and a second season still to come before Sainz arrives).
And while Leclerc will be disappointed should Sainz reach the chequered flag first, the pain won't quite be the same as Vettel encountered because he knows he has a long career ahead of him, while Vettel was fighting to hang on. It's a completely different dynamic, and one which will breathe fresh air into a Ferrari team throwing caution to the wind by naming their youngest ever line-up in a bid to bring the biggest silverware of them all back to Maranello.
It's a positive signing, bold for them, fantastic for F1 and another shot in the arm for the next generation.